A State Highway 11 traffic stop resulted in the arrest of a 40-year-old Leesburg woman for possession of methamphetamine found during a State Highway 11 traffic stop.
Hopkins County Sheriff's Office Deputy Chris Baumann reported the woman was one of three passengers in a Chevrolet Silverado stopped around 8 p.m. Jan. 12 on State Highway 11 east near the county line for a defective license plate. The Leesburg woman and other female passenger were alleged to exhibit nervous behavior, but were talkative.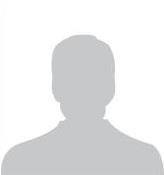 The owner of the truck, who was in the back passenger's seat, agreed to let officials search the vehicle. More than one item of drug paraphernalia was alleged found in the front passenger area. A shoulder bag had an over-the-counter pill bottle with a baggy containing a crystal-like substance Baumann suspected to be methamphetamine, the deputy noted in arrest reports.
When asked who the shoulder bag belonged to, 40-year-old Tiny Marie Hogue of Leesburg claimed the bag and was taken into custody for possession of a controlled substance, according to arrest reports. Bauman reported Hogue also admitted there was another bag in the rear seat. He removed a backpack containing an ankle sock with a used hypodermic syringe and a plastic container with an additional baggy of suspected crystal meth.
Hogue was transported to jail, where the crystal-like substance field-tested positive for methamphetamine and weighed 2.63 grams, including packaging. Consequently, Hogue was booked into Hopkins County jail shortly before 10 p.m. Jan. 12 on a possession of 1 gram or more but less than 4 grams of the Penalty Group 1 controlled substance methamphetamine found in her bags.
Hogue, who is also known by Tiny Jones, remained in Hopkins County jail on the third-degree felony charge, according to jail reports.

---
The Hopkins County Sheriff's Office is located at 298 Rosemont St., Sulphur Springs, TX 75482. Non-emergency calls can be made to (903) 438-4040.