KSST tried out DoorDash's service in Sulphur Springs Monday morning. We ordered items from 2 local restaurants. One is a nationwide chain, and one is a local establishment that recently opened… but more on that later.
The Good: The service was top notch. DoorDash met or exceeded our expectations. The drivers we met were professional, and had no problems finding our business address. They had masks on.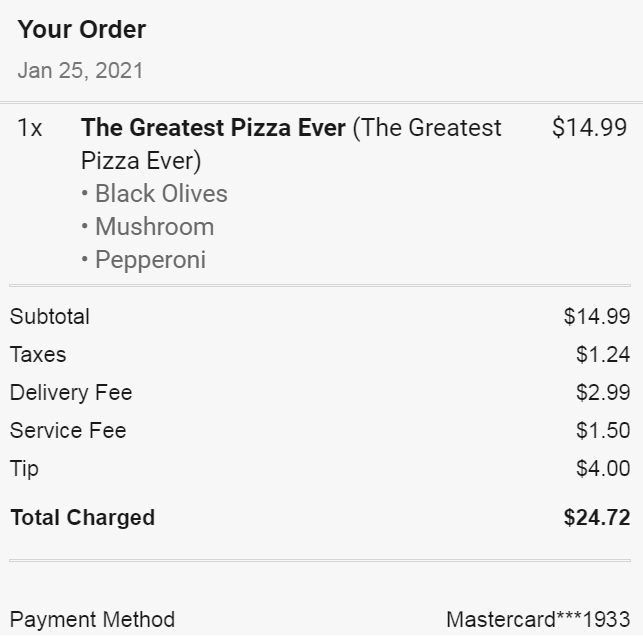 The drivers had a few minutes to chat, and had nothing but good things to say about DoorDash. They are both local to Sulphur Springs. One driver has a spouse with medical issues. DoorDash allows him to just turn off the app and tend to her needs. The other has a young child, and DoorDash allows her to work and juggle being a mother.
The Bad: The food we received from one restaurant was a travesty. We were all sorely disappointed. Had I picked up the food personally, I would have ask the place to remake or refund my order on the spot. But since this is online delivery, you can't do that. I was able to reach them and I will need to go to their address in person to receive a refund. The awful food, the DoorDash fees, and the trip to the store make ordering from that place again…. unthinkable.
The other restaurant's food was good. We all enjoyed it, and I would order from them again.
Fees for our order ran about 6 – 10 dollars on top of the cost of the food. Drivers said they received 100% of the tip we added during the order process. They also receive a small amount from DoorDash for each order delivered. Do remember to tip your drivers!
UPDATE: The remake of our order was much improved, though some of the KSST staff were unsure if they would order from them again. The consensus was that the added cost of DoorDash delivery greatly increased our expectations of the food.