Two East Texas men were jailed on a firearm charge each following two different traffic stops on Friday, according to arrest reports.
I-30 East Traffic Stop
Hopkins County Sheriff's Office Deputy Justin Wilkerson reported stopping a red Chevrolet Tahoe at 8:55 p.m. Jan. 8 after observing it being driven in the left lane of Interstate 30 east at mile marker 125 (Bill Bradford Road) and not passing other vehicles and failing to be driven in a single lane.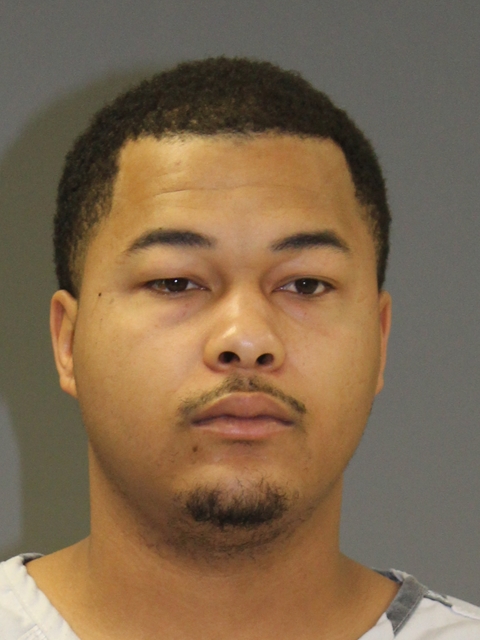 Upon approach of the SUV, Wilkerson alleged he smelled an odor of burnt marijuana emitting from the vehicle and could see a firearm in plain view in the center front seat. He removed the weapon and had the 22-year-old Pittsburg, Texas man step out of the driver's seat while a probable cause search of the vehicle was conducted. The deputy then asked dispatchers to conduct a records check on the man and weapon.
Deputy Chris Baumann arrived to assist. The deputies noted the 2-year-old in a car seat in the back seat. Dispatchers reported the weapon came back as having been reported stolen in Morris County. Consequently, Marketihan Javard "Ke-Ke" Cleveland, was taken into custody. Baumann transported Cleveland to jail.
Deputies contacted the child's mother and arranged to meet her at the sheriff's office. Wilkerson put the toddler in his patrol vehicle, waiting until the SUV was towed then transported the 2-year-old to the sheriff's office. Child Protective Services was called to stay with the child until the mother arrived. Deputies met with the mother and CPS case worker, who released the child to the mother.
Cleveland, who is also known by Markeithan Javard Cleveland, was booked into Hopkins County jail shortly after midnight then released later Saturday, Jan. 9, on a $5,000 bond on the theft of firearm charge.
Davis Street Traffic Stop
Hopkins County Sheriff's Office Deputy Drew Fisher reported stopping a silver Nissan Frontier just after 9 p.m. Jan. 8 on Davis Street at Houston Street for a traffic violation.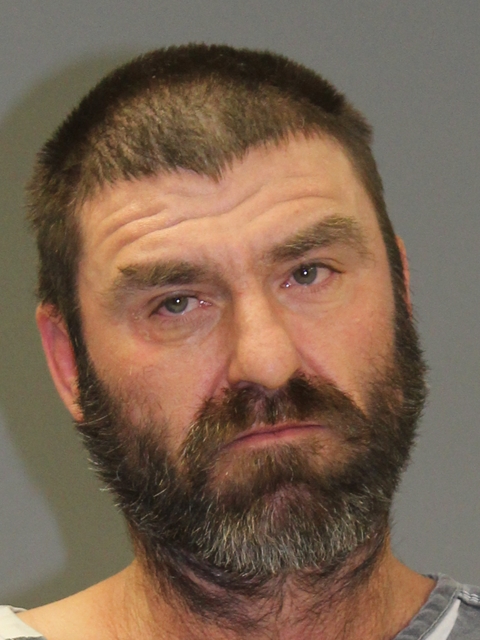 Fisher reported seeing Randy Dale Hargrave discard a pill bottle out the passenger side window of the truck. He detained the 45-year-old Cooper man and collected the bottle. It contained 6.832 grams of suspected methamphetamine. A firearm was found during a search of the truck.
A records check of Hargrave's criminal history showed he has prior felony convictions. Consequently, Hargrave was taken into custody and transported by Sgt. Tanner Steward to jail, where he was booked for possession of 4 grams or more but less than 200 grams of a Penalty Group 1 controlled substance, tampering with or fabricating physical evidence and unlawful possession of a firearm by a felon.
Hargrave remained in Hopkins County jail Saturday, Jan. 9. Bond was set at $30,000 on the controlled substance charge, which jail reports show has a drug-free zone enhancement; $10,000 on the tampering with evidence charge; and $10,000 on the firearm charge.
Jail records also show Hargrave was jailed in 2015 on warrants for violating probation on controlled substance and engaging in organized criminal activity charges, and to serve a three-year prison sentence for a controlled substance charge. In all, he has been jailed in Hopkins County more than a dozen times and has more than two dozen charges on his record, which spans from 1994 to 2021, jail reports show.
---
The Hopkins County Sheriff's Office is located at 298 Rosemont St., Sulphur Springs, TX 75482. Non-emergency calls can be made to (903) 438-4040.