The Wildcats Soccer Team lost a scrimmage match against North Forney, 3-1, Friday, Dec. 18, night in Forney.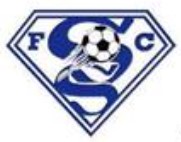 Edgar Salazar scored the lone Wildcats goal. David Moreno got an assist on the score.
Wildcats Soccer Coach Alexi Upton said the Wildcats came out flat and just did not play. He said they struggled against wind conditions. Coach Upton called it a good learning experience.
Next, the Wildcats scrimmage Greenville on Tuesday night at Gerald Prim Stadium.
---
KSST is proud to be the official Wildcat and Lady Cat Station. We broadcast Sulphur Springs ISD games year round live on radio. When allowed, we also broadcast games via our YouTube channel.