Sulphur Springs, December 8, 2020 – Texas Ramp Project volunteers have been helping many Hopkins County residents obtain mobility by installing several wheelchair ramps, free of charge, for several residences.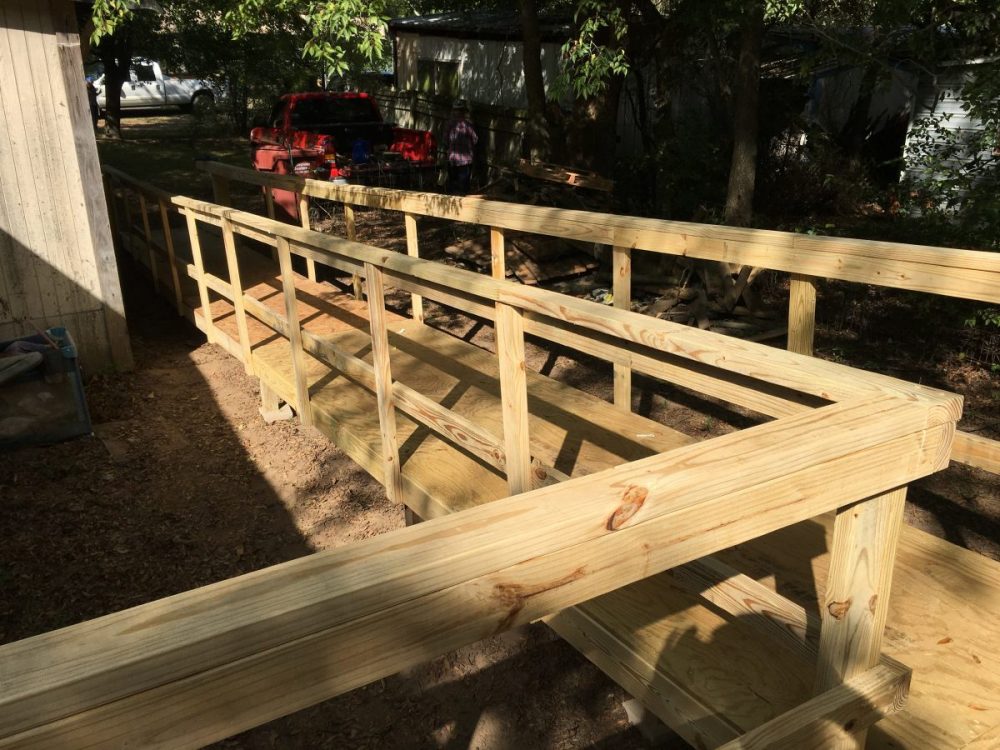 A ramp recently built north of Cumby was constructed by a team from Sulphur Springs Baptist Church and the Marine Corps League. The 44-foot ramp will help the resident to be able to enter and exit his home safely, and make it easier for his family and caregivers to assist him. Those 44 feet have helped to make up the total of "100 Miles."
During November and December, Texas Ramp Project volunteers across the state have been building ramps in celebration of the nonprofit's "100 Miles of Freedom" campaign.
The nonprofit Texas Ramp Project has been helping wheelchair and walker-users across the state for 14 years and in the Dallas area since 1985. Over the years, volunteers have built 20,000 ramps for older adults and others with mobility issues. If those ramps were laid end-to-end, they would stretch for 100 miles, easily reaching from Dallas to Waco, a press release from local TRP volunteers.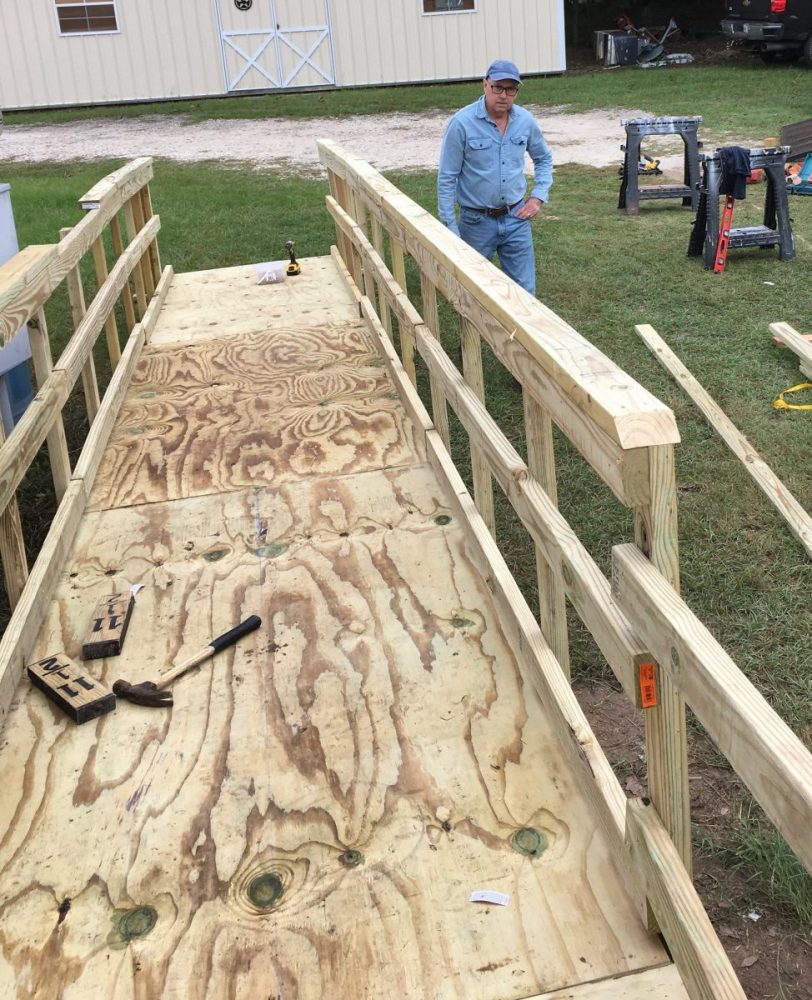 The ramps provide safety, independence and an improved quality of life for each recipient. Most ramps cost between $700 and $800 to build — about one-third of a typical retail contractor installation. The TRP is able to keep its costs low thanks to a grassroots organization with only one full-time employee as well as the time donated to the nonprofit by 3,500 volunteers across Texas.
Bill Harry, the lead local coordinator for the TRP, said "As of December 2020, many ramps have been built here in Sulphur Springs and Hopkins county with local volunteers from the First Baptist Church, Marine Corps League and the Kiwanis Club. We are thankful that we can be a part of the '100 Miles of Freedom' and be of service to those in need."
Harry and project volunteers invite community members to "come build with us! The Texas Ramp Project is always ready to welcome more volunteers." For more information about volunteering, visit www.texasramps.org/volunteer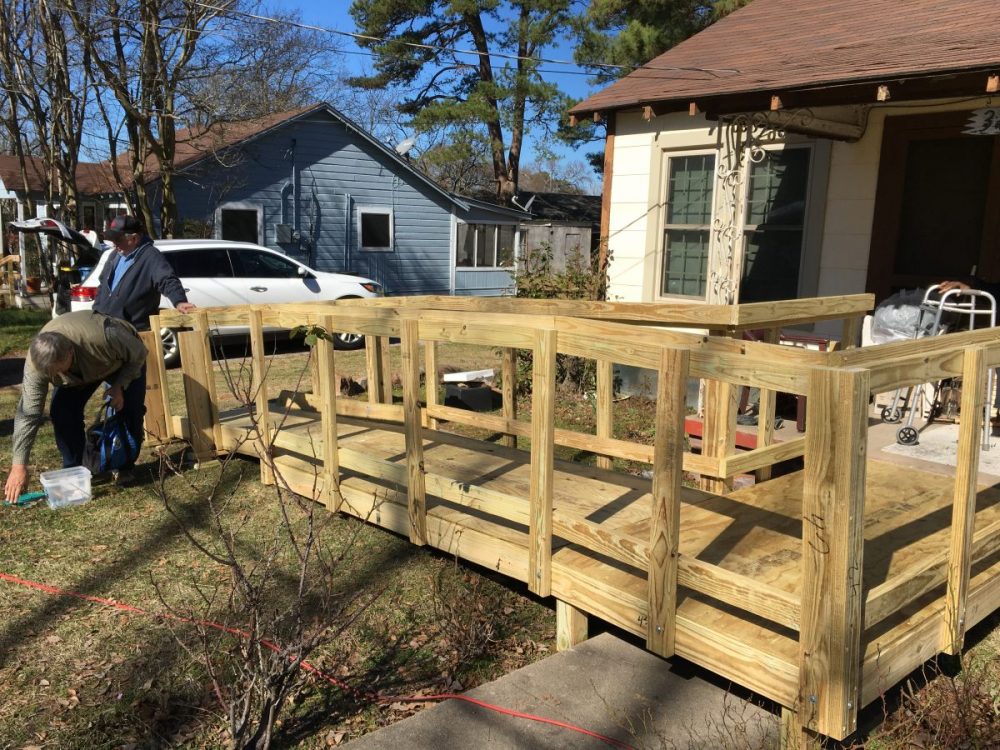 ---

The Texas Ramp Project is a 501(c)(3) nonprofit that provides free ramps to low-income people with disabilities, without regard to the recipient's age, gender, religion, race or ethnicity. Ramps are built exclusively with volunteer labor, keeping costs to a minimum. The nonprofit's ramps provide safety, independence and improved quality of life to recipients and relief to their families and caregivers. The ramps are built following ADA guidelines and are safe, strong and durable.