Framing and roofing work on the new Grays Building in Pacific Park is in progress.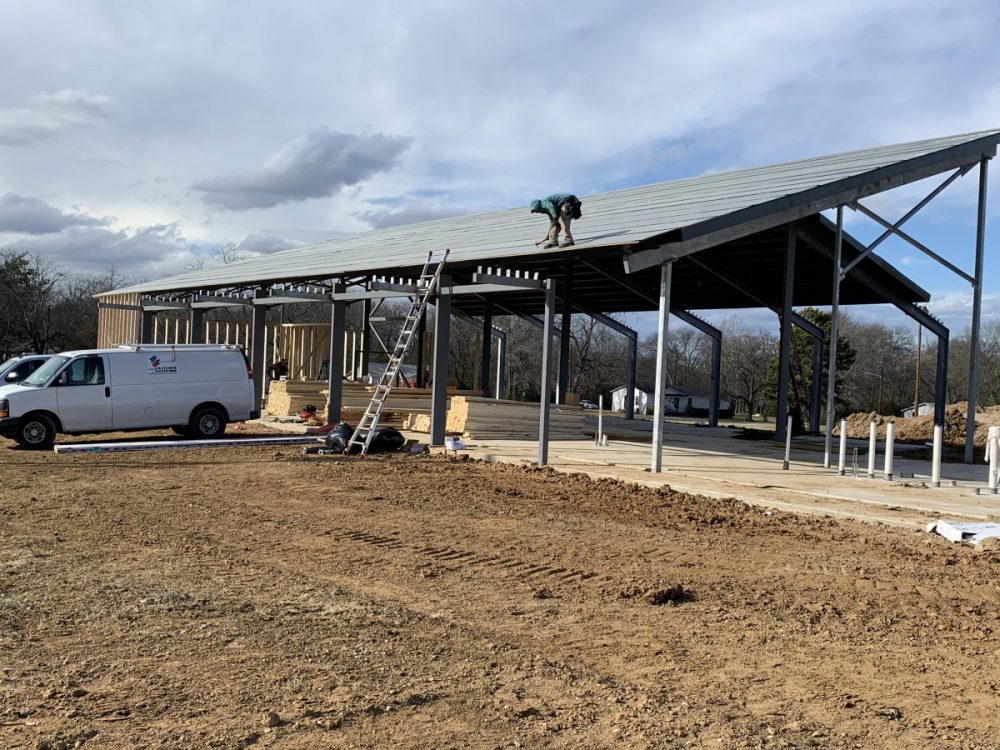 Griffith Roofing was on site Tuesday furthering roofing work while Temo Construction began framing.
With the steel metal framing in place, decking is installed over the framing. A icy water membrane is being applied to protect it from weather.
Framing is expected to take less than 2 weeks to complete, weather permitting.
"It won't be long until it's dried in. We anticipate completion around late spring, unless we have unusual weather that sets us back," said Don Roundtree, who serves as manager for park project.
Once the project is "in the dry" work should progress inside the structure regardless of the weather.
"We are now beginning to see the shape of it. It will be changing on a regular basis," Roundtree said. "It will be changing a lot over the next few months."
The project still has quite a bit of work to go before it is completed. Although city staff will provide electrical, plumbing and site work, including site concrete work for parking and sidewalks, most of the project is contracted.
The building, once completed, will serve as a community center, designed as a user-friendly, comfortable gathering place.
The Grays Building is part of a Pacific Park improvement project, which along with a new senior citizens activity center, is fund with the $3 million received in bond proceeds in March; $1.5 million has been designated toward each project.
Sulphur Springs residents in November 2019 voted to allow the city to use up to $200,000 of EDC money for up to 20 years for a 4B purpose, to make payments on the bond. The project has to be finished within 3 years of issuing the bond.
The City of Sulphur Springs also received a grant from Texas Parks and Wildlife Department which will go toward improvements to the park itself, including new playground equipment.