Sulphur Springs Police arrested a 57-year-old Sulphur Springs man accused Monday afternoon of swinging an axe handle at his neighbor, according to arrest reports.
Officer responded at 11:55 a.m. Dec. 7 to a report of a disturbance on Fisher Street. Upon arrival in the area, police spotted a man sitting on the front porch of a residence across the street from the home where the disturbance was reported.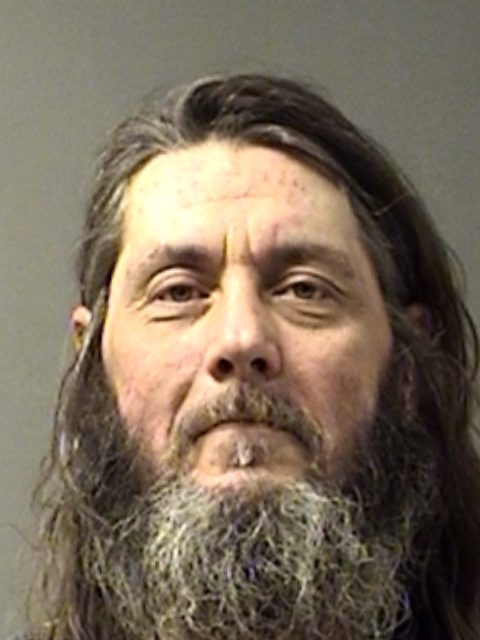 Officers contacted the person at the disturbance location. The male claimed he heard banging on his front door. When he opened it, the neighbor stood with an axe handle in the air and came at him, as if to strike him, the man told police. When the resident closed the door, the neighbor allegedly struck the door with the axe handle and shouted about someone being inside of the residence. The resident felt threatened so he called the police, then remained inside until the neighbor left the property.
The neighbor was identified in police reports as Curtis Earl Fisher. He allegedly admitted to going to the neighbor's home with an axe handle in his hands. He claimed he could hear screaming and believed someone named Jennifer needed help. During further conversation with officers, Fisher gave different names of females he thought was trapped inside of the residence. He also claimed to have received information via text message but said he didn't have a phone. When asked why he went to his neighbor's with the axe handle, Fisher said he would have used it as a weapon if the man had approached him, Sulphur Springs Police Officer Nick Floyd alleged in arrest reports. Fisher was placed into custody and secured in a patrol vehicle.
Floyd then checked the interior of the home where Fisher had indicated a woman was in distress to ensure no one else in the home. The resident had been home alone during the altercation with Fisher.
Consequently, Fisher was taken to jail at 12:30 p.m. Dec. 7 on a second-degree felony aggravated assault with a deadly weapon charge. He remained in Hopkins County jail Tuesday morning, Dec. 8. Bond on the charge was set at $35,000.
KSSTRadio.com publishes Sulphur Springs Police Department reports and news. The Police Department is located at 125 Davis St., Sulphur Springs, Texas. Non-emergency calls can be made to (903) 885-7602.
If you have an emergency dial 9-1-1.
The Sulphur Springs Police Department continues to serve its citizens with pride in its overall mission and will strive to provide the best possible police force in the 21st century.
---
The Hopkins County Sheriff's Office is located at 298 Rosemont St., Sulphur Springs, TX 75482. Non-emergency calls can be made to (903) 438-4040.