Police arrested a 21-year-old Sulphur Springs man accused of running from and assaulting an officer early Wednesday morning.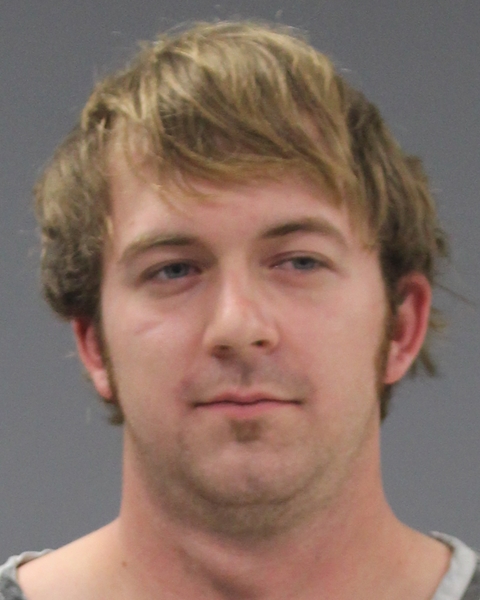 The incident started at 12:18 a.m. Dec. 9, 2020, with a report of a disturbance involving multiple people in the 200 block of Connally Street. Upon arrival, Sulphur Springs Police Sgt. Josh Shufeldt reported yelling out for everyone to stop and walk onto the sidewalk.
Laramie Jordan Massey allegedly refused and instead began running away from officers. Shufeldt stated in arrest reports that Massey continued to ignore him when he again called out for him to stop.
Massey allegedly ran west through a parking lot, turned a corner and stopped. When the officer rounded the corner, Massey reportedly began running east back toward the Connally Street disturbance before coming to a sudden stop in a parking lot. Shufeldt alleged he tackled Massey to the ground, an action Massey met by swinging his elbow, hitting the officer in the face.
Massey was arrested for public intoxication, evading arrest or detention and assault on a public servant.
He remained in the county jail late Wednesday morning. Bond was set at $10,000 on the assault on peace officer charge and $2,000 on the misdemeanor arrest charge,. Wednesday was the second time Massey has been booked into the county jail this year. He was also arrested Jan. 7 for driving while intoxicated.
KSSTRadio.com publishes Sulphur Springs Police Department reports and news. The Police Department is located at 125 Davis St., Sulphur Springs, Texas. Non-emergency calls can be made to (903) 885-7602.
If you have an emergency dial 9-1-1.
The Sulphur Springs Police Department continues to serve its citizens with pride in its overall mission and will strive to provide the best possible police force in the 21st century.
The Hopkins County Sheriff's Office is located at 298 Rosemont St., Sulphur Springs, TX 75482. Non-emergency calls can be made to (903) 438-4040.