A39-year-old Sulphur Springs man arrested Tuesday night on a controlled substance charge ended up in the emergency room after allegedly consuming contraband while being processed into jail, according to arrest reports. A 27-year-old Sulphur Springs woman was also jailed on a controlled substance charge Nov. 27, 2020.
East Beckham Street Traffic Stop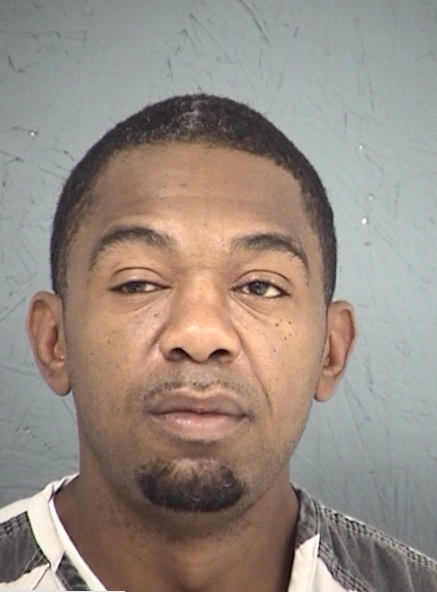 Sulphur Springs Police Office Robble Acosta and Cpl. Chris Rosamond reported finding a BB gun that resembled a a revolver under the driver's seat and a canister with a bag of crystallized substance suspected to be methamphetamine in the pocket behind the passenger's seat of a Cadillac CTS stopped at 9:05 p.m. Tuesday in the 400 block of East Beckham Street for not signaling a turn. As a result, Cedric Dwight Mosley was arrested at 9:24 p.m. Dec. 1 for possession of less than 1 ounce of a controlled substance in a drug-free zone and transported him to jail.
Officers were called to the dress out room at the jail to provide back up for corrections officers who alleged finding Mosley in possession of additional contraband which he tried to consume to prevent it being retrieved by officials. Mosley reportedly resisted being searched and was secured on the floor in handcuffs. Additional suspected meth was located on the floor in a Ziploc bag and another bag containing a green leafy substance suspected to be marijuana were allegedly found on the floor.
The additional suspected contraband items were retrieved. Jail staff contacted EMS for Mosley. He was transported to the emergency room for evaluation due to the unknown amount of suspected contraband he was believed to have consumed. The suspected substances may have posed a detriment to Mosley's health. Mosley was booked into Hopkins County jail at 1:54 a.m. Dec. 2, 2020.
Mosley, who is also known by Eric K. Morris, Edward Mosely, Edward Moseley, Cool Mosely, Edward Muscoy, John Mohiddi, Eric Moser, Edwin Mosley and CED remained in Hopkins County jail Wednesday afternoon Dec. 2. Bond on the felony charge was set at $10,000.
The arrest marked Mosley's second time to be jailed in Hopkins County in 2020. He was arrested Jan. 29 and remained in jail until July 21 on a violation of parole warrant.
Locust Street Traffic Stop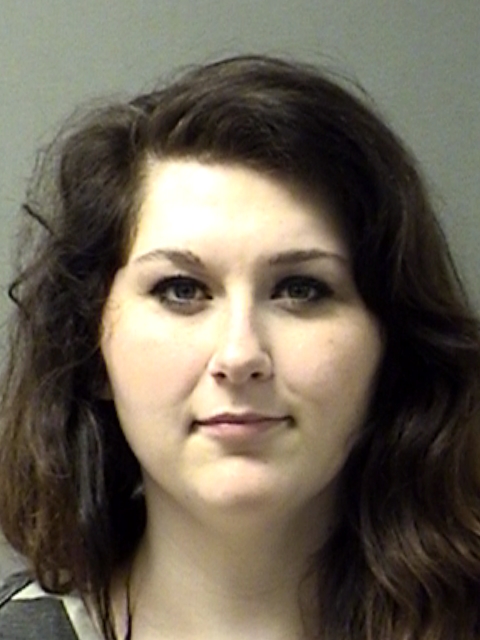 Also arrested in the last week on an unrelated controlled substance charge was Leah Brooke Fisher.
She was reportedly stopped Nov. 27, 2020 for not having a front license plate, and allegedly told officers she didn't have a criminal history, but a records check showed a prior controlled substance arres. Jail records show the 25-year-old Sulphur Springs woman was booked into, then released from Hopkins County jail, later June 5, 2014 on a $5,000 bond.
Deputy Drew Fisher's police canine Maly gave a positive alert on her car for narcotics. A crystal-like substance that field-tested positive for methamphetamine was located in the car, resulting in the 27-year-old Sulphur Springs woman's arrest at 5:45 p.m. Nov. 27. Leah Fisher was released from Hopkins County jail Nov. 28 on a $5,00 bond on a possession of less than 1 gram of a Penalty Group 1 controlled substance charge.
KSSTRadio.com publishes Sulphur Springs Police Department reports and news. The Police Department is located at 125 Davis St., Sulphur Springs, Texas. Non-emergency calls can be made to (903) 885-7602.
If you have an emergency dial 9-1-1.
The Sulphur Springs Police Department continues to serve its citizens with pride in its overall mission and will strive to provide the best possible police force in the 21st century.
---
The Hopkins County Sheriff's Office is located at 298 Rosemont St., Sulphur Springs, TX 75482. Non-emergency calls can be made to (903) 438-4040.