The Lady Cats Soccer Team got goals from lots of different players as they won three scrimmage contests Saturday at Gerald Prim Stadium.
The Lady Cats topped Terrell, 3-0. Then, they handled their JV team that was filling in for North Lamar, 11-0. The Wildcats closed out the scrimmage session with an 8-0 win over Nevada Community.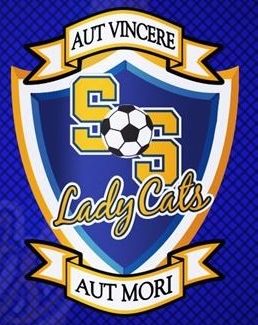 Against Terrell, sophomore Rebekah Stanley scored two goals in the first half. The first occurred at the 12:28 mark. Junior Jadyn Van Winkle got the assist. The second Stanley goal came out of a group of players in front of the goal just before halftime. Sophomore Isabelle Thesing assisted on that goal. In the second 25:00 half, junior Katelyn Robinson scored a goal at 18:50 assisted by freshman Megan Blake.
North Lamar canceled its' appearance in the scrimmage event on Friday. Coach Javier Aguayo had his JV team fill the void. The Lady Cats varsity defeated the JV, 11-0, scoring 7 first half goals with 4 more in the second half.
Senior Janine Yamaguici and Stanley had a three goal hat tricks. Stanley also played goalkeeper in the second half. Freshman Kylie Clarke scored 2 goals. Freshman Haylee Shultz, junior Vanessa Lara and freshman Emma Romero all scored 1 goal.
Against Nevada Community, the Lady Cats scored 7 first half goals with 1 more in the second half. Shultz opened the scoring with a goal at 22:17. Clarke scored the next two at 18:50 and 15:00. Yamaguchi added a goal at 9:39. Robinson scored at 7:38. Stanley scored the next two goals at 6:10 and at :47. Thesing wrapped up the days scoring of 22 goals with a second half goal at 3:45.
The Lady Cats resume the scrimmage portion of their schedule with a match at Palestine on Tuesday night.
---
KSST is proud to be the official Wildcat and Lady Cat Station. We broadcast Sulphur Springs ISD games year round live on radio. When allowed, we also broadcast games via our YouTube channel.