Dispatchers will soon be able to track movements of county emergency response vehicles, thanks to GPS monitoring system to be installed on fire department and sheriff's vehicles.
Hopkins County Commissioners Court approved at the recommendation of Hopkins County Sheriff's Office Chief Deputy Tanner Crump a 36-month agreement with GPS Insight to put monitoring systems on up to 49 vehicles.

The technology would essentially put a device on vehicles which will allow dispatchers to track them on a monitor at any given time. This will be helpful in letting dispatchers know which apparatus are available and closest to assist on calls.
"The county pays once a month for 49 units. Because we did a three-year agreement they waived the $99 installation fee per unit and a $9,999 fee on trip charge for the install. So they are doing all of the installation on units for free based on the 36-month agreement. If we had gone with a lesser agreement for lesser time we would have been responsible for the installation," Crump said.
The trackers will be placed first on fire apparatus first, then sheriff's patrol vehicles and police vehicles. The system will also allow the county dispatch to work with Sulphur Springs Police Department and Hopkins County EMS to view status on those vehicles as well. This, Hopkins County Judge Robert Newsom said will allow officials to work even better together during an emergency.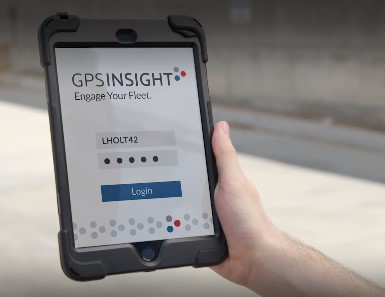 "This is going to be really a step up for Hopkins County. To me, it's a little more than we've ever done before. Dispatch over at the sheriff's office will be able to stay up with every police car, every sheriff's vehicle, every fire vehicle — including volunteer fire department vehicles at any time. So when someone's called they will know whether that department has a particular unit out or a sheriff's unit out or police unit out," Newsom said.
"We'll also be able to see EMS location also, one that information is built into our system, so originally, that was what the wish of the court was when we moved toward new technology a few years ago. So this is just another piece of that coming to fruition, so we can work better together and see what our resources are in a time of emergency," Crump said.
The technology will also be useful to departments as it can provide some maintenance information on the vehicle as well, according to Crump.
In the event of an accident or other reason for a vehicle to be taken out of service, Crump said sheriff's office personnel should be able to transfer that between units as well as maintain software.
GPS Insight was selected based on recommendations from Dallas County officials and those of other counties currently using the company's systems.
The 36-month contract with GPS Insight for monitoring services received unanimous approval of the Commissioners Court on Dec. 21.