CHRISTUS Mother Frances Hospital-Sulphur Springs CEO Paul Harvey Thursday gave an update of the COVID-19 situation and other activities at as they relate to the hospital and associated local CHRISTUS facilities, including reports on testing and the COVID-19 vaccine.
COVID-19 Vaccine
Over the last week, the CDC delivered doses of the COVID-19 to various locations across the country and state. Texas Commissioner of Health appointed an Expert Vaccine Allocation Panel (EVAP) of subject matter experts to make recommendations on COVID-19 vaccine allocation decisions. This includes identifying groups that should be vaccinated first, with a goal of protecting the most vulnerable populations and critical state resources, Texas Department of State Health Services reported Friday.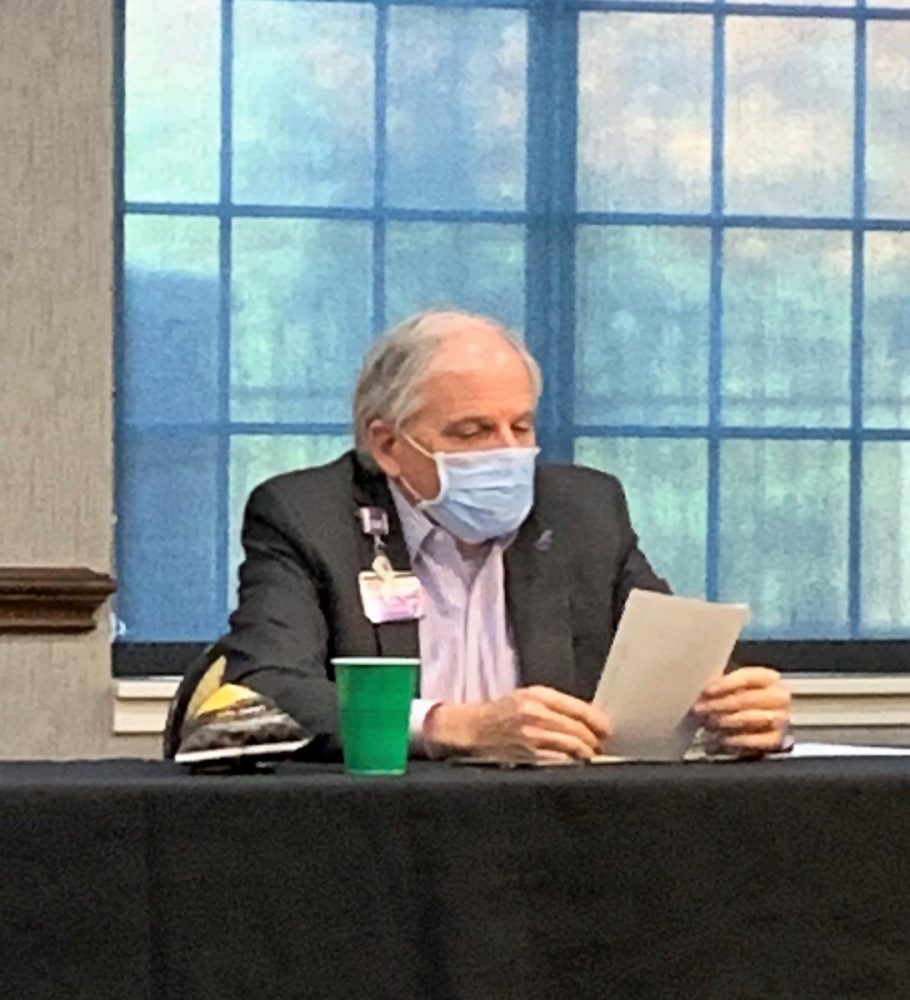 CMFH-SS, Titus and Paris hospitals were NOT among the medical facilities selected to receive batches of the COVID-19 vaccine during the first round of distribution over the last week, but Hunt Regional received 975 doses of the vaccine, according to Harvey.
Christus Mother Frances Hospital – Tyler and CHRISTUS Good Shepherd Medical Center Longview had each received a box with about 975 doses of the Pfizer vaccine on Thursday, the CMFH-SS CEO told Hopkins County Hospital District Board of Directors during their regular meeting Thursday afternoon. The UT Health Science Center in Tyler
UT Health System in Tyler received 3,900 doses of the Pfizer vaccine this week as CHRISTUS did and more than Northeast Texas..
"This first wave is for any provider or hospital that gets this, it really goes to the first responders and the first staff that are dealing with the COVID patients," Harvey told Hopkins County Hospital District Board of Directors Thursday afternoon during the board's December meeting.
While the state list Thursday afternoon indicated a COVID-19 vaccine isn't scheduled to be available at CMFH-SS until the first week in April, Harvey said CHRISTUS officials hoped that process will be fast-tracked with the approval of the Moderna vaccine. At that point, CFMH-SS officials anticipated first line employees would be able to drive to Tyler to get their first dose of the Pfizer vaccine, then return to that site in 21 days to get the second dose.
However, Moderna announced Friday evening, Dec. 18, that the FDA has authorized the emergency use of mRNA-1273, Moderna's vaccine against COVID-19 in individuals 18 years of age or older.

Texas expects to receive 620,400 doses of COVID-19 vaccine distributed to more than 1,100 providers in 185 Texas counties in Week 2 of vaccine distribution. The CDC anticipated delivering 460,500 doses of the vaccine manufactured by Moderna and 159,900 doses of the Pfizer vaccine to continue to vaccinate front-line health care workers and residents of long-term care facilities, according to DSHS reports.
The second COVID-19 vaccine disbursement should begin arriving Monday at providers such as hospitals, freestanding ERs, EMS providers, pharmacies, local health departments, health centers and other clinics. Providers that have received vaccine are being encouraged by DSHS to partner with other health care facilities and workers in the area to maximize vaccinations.
The Week 2 vaccine allocation schedule posted on the DSHS website Saturday showed three locations in Sulphur Springs are now among 23 of sites scheduled to receive batches of the Moderna COVID-19 vaccine. The DSHS reports shows Brookshire's Pharmacy is scheduled to receive 100 doses of Moderna vaccine, Christus Trinity Clinic – Sulphur Springs 200 doses, and Christus Mother Frances Hospital – Sulphur Springs 400 doses on Week 2 of vaccine allocations.
Most of the Pfizer vaccine, 124,800 doses, will go to the federal Pharmacy Partnership for Long-Term Care Program. Vaccination under the program is expected to begin Dec. 28 in Texas. The remaining doses will be distributed to 29 hospitals that received Pfizer doses this week to continue vaccinating health care workers, according to DSHS.
"I'm not a scientist but some of the doctors that have really kept abreast of this say the science even on Pfizer is as good or better than if you remember years ago the measles outbreak and how that happened. So, the science is good. so, I think we can all be assured that the vaccine will do its job," Harvey said Thursday. "Obviously we don't know about people and how they react so far there's not been that big of a deal on allergic reactions yet. Some are saying sometimes that will happen on the second round, but as far as we know — and our hospitals throughout CHRISTUS have done this since Monday — everything has gone very well so far in the vaccinations at those facilities.
Harvey said whether someone has had COVID 19 or has had a remdesivir infusion the thought in the medical community right now is to wait 90 days after diagnosis or having the infusion before getting a vaccine. Remdesivir was the the first antiviral drug Veklury approved by the FDA for treatment of COVID-19 in certain hospitalized individuals.
Harvey said from what he has seen and can tell, the federal government is "really doing a pretty good job" with the methodology and track mechanism used to track COVID-19 actions.
Additional COVID-19 response
According to Harvey, CMFH-SS and all of the other connected sites do all three types of testing, PCR (molecular or oral swab). Approximately 14.2 percent of the COVID-19 tests performed by the Sulphur Springs CHRISTUS staff have had positive results. That's about 1,300 COVID-19 positives out of the 9,300 COVID-19 tests performed at the facility. That's from a variety of tests including, PCR, blood antigen rapid tests, according to Harvey.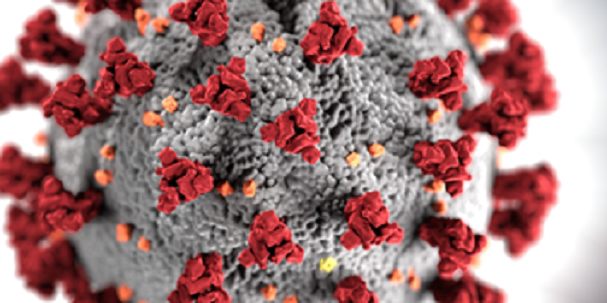 Case counts at the hospital include not only Hopkins County residents but people who live and work in counties other than Hopkins County as well.
The hospital has also accommodated other medical facilities to help house and care for COVID patients. For example, CMFH-SS has assisted Quality ER of Paris, an independent emergency room with several facilities in Northeast Texas, when they need somewhere to go an Paris can't accommodate their patients. CMFH-SS has also taken a transfer from Lewisville, Paris and other places.
There have been other times when other areas need somewhere to transfer patients, but CMFH-SS has not been able to assist at the time because they just didn't have enough available beds to take the patient.
"You just have to be selective depending on what you capacity is," Harvey noted.
Harvey said blood is being drawn in Sulphur Springs for a convalescent serum, with more than 200 draws used.
The hospitalization rates, especially in Northeast Texas, have gone up, so EMS volumes continue to go up. There's been a sharp rise in hospitalizations all across Northeast Texas over the last 4 weeks, Harvey note.
"We've been able to hold our own. Over the last four weeks we've averaged in the mid 20s as far as the number of COVID patients," Harvey said. "The feeling is after Christmas we might see another little spike, depending on how families get together and so forth."
Harvey said the community should be proud of the team here at the hospital and what they've gone through, including dealing with more hospice death type situations. It has taken a toll on hospital associates who aren't normally used to this that at the acute care hospital.
"Hats off ot our team there that does a phenomenal job," Harvey said. "We do get support from the state in the amount of resources. At one point we had over 35 state-sponsored clinical staff, whether they are nurses, respiratory therapy or patient care techs."
The hospital continues to have plenty of the proper equipment to be able to take care of patients appropriately and the associates. Being part of the CHRISTUS Health system, Harvey noted, has allowed the hospital to access more supplies that the hospital might not be able to get on their own. Additional warehouse space has been secure to be able to house some of the additional equipment and supplies.
"I feel very confident about our ability and capabilities. We have cohorted enough where we can take up to 35 patients if they were COVID-related. We haven't even come close to hitting that," Harvey said, adding "And I mean 35 and we are still taking care of the other non-COVID-19 type patients that come in."
CMFH-SS' surge plan includes an agreement to be able to send "med-surge patients to the CHRISTUS facility in Winnsboro if the situation became necessary to do so om order to free up some beds at CMFH-SS.
More Hospital News
CMFH-SS recently received an A Leapfrog rating, which is the national gold standard benchmark that indicates how safety a facility is at providing quality care.
"We were the only hospital in the region that received an A so our competitors that are surrounding us all got a Cs," Harvey said. "So we continue to hold our own, but to be strong and to continue to do the things that we need to do to keep our patients, our community and our associates safe while we provide care
While the Health Care Foundation Gala will not be able to hold a fundraising gala the way its typically held, the committee has come up with what Harvey says is a "very innovative plan" includes a virtual event that will be memorable to those who want to support the foundation. That event, "Gala Unmasked" will take place Feb. 20, with additional information to be released at a later time. He expressed appreciation to the sponsors who have stepped in over the last 2 weeks.
"I'm really pleased with that Foundation Board. They are really taking this to another level given what we've had to deal with from a pandemic standpoint.
The sports medicine clinic offered for local students on Saturdays has just wrapped up, but touched the lives of kids in 14 high schools and tripled the number of students seen by Dr. Metsakos during the fours of the clinic.
Starting in January, because of the Foundation donations last year, CMFH-SS has the new Stryker's Mako® Robotic-Arm Assisted Total Knee Application that will allow Dr. Chris Meltsakos to perform knee surgeries using a robot.
"The outcomes are phenomenal and require less hospitalization usually. He and our OR team are fully certified on that now. He of course has patients set up for the first week in January," Harvey said. "It's just phenomenal to be able to have the capability here. We are very excited about what that is going to do a we continue to look at ways to growing our service line in orthopedics."
Anyone wishing to donate blood to help bolster extremely low supplies during this time of COVID-19 can scheduled to an appointment in the Carter BloodCare bus on the CMFH-SS parking lot during the blood drive on Wednesday, Dec. 23, from 9 a.m. to 3 p.m. For more information on how to sign-up, call/text 800.366.2834 or visit:
https://ww3.greatpartners.org/donor/schedules/drive_schedule/120339