Deputies Sunday arrested two Como men accused of shooting a dog and leaving it on the side of the road Saturday morning.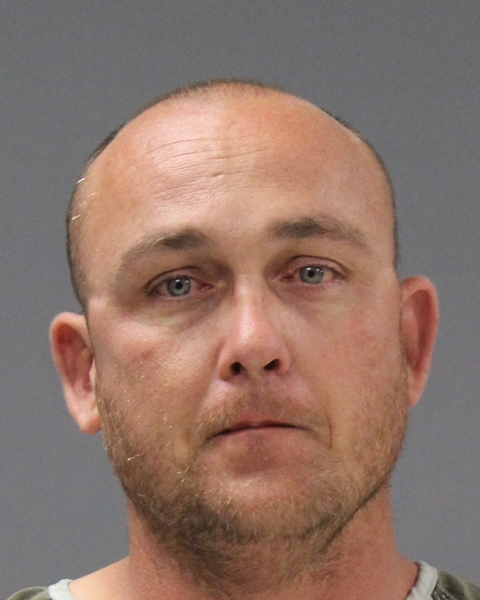 Hopkins County Sheriff's Office Communications operators dispatched Deputy Jason Lavender to County Road 2333 just before 11 a.m. Saturday, Dec. 5, 2020 to check out a report of an injured animal. Upon arrival, Lavender reported finding a black and white dog lying on the side of the road. The dog appeared to have been shot through the neck, the deputy alleged in arrest reports.
Lavender, during his investigation, viewed a video on a surveillance system that showed two men with a black and white dog in a truck minutes before the dog was shot. The passenger was holding the dog in his lap in the video.
On Sunday, Dec. 6, Lavender contacted the man he had seen in the video in the passenger's seat of the pickup with the dog. The man was identified as 44-year-old David Ryan Hayes of Como.
During their conversation, Hayes allegedly admitted to taking the dog to CR 2333 to get rid of it, then shooting one round out of a revolver in the direction of the dog on the side of CR 2333. Hayes claimed the round he fired did not strike the dog. The other man, identified later Sunday as 48-year-old Stephen Kyle Mayfield of Como, then allegedly took the revolver from Hayes and fired one round from it, striking the dog. Hayes admitted he and Mayfield left the dog in the ditch on the side of the CR 2333. Both Hayes and Mayfield were arrested Sunday for cruelty to a non-livestock animal by killing, poisoning or causing serious bodily injury to the animal, a third-degree felony offense. Hayes was also found to be a convicted felon, resulting in the 44-year-old Como man also being charged with unlawful possession of a firearm by a felon.
Both Hayes and Mayfield remained in Hopkins County jail Monday morning, Dec. 7. Bond was set at $10,000 on the animal cruelty charge; Hayes' bond on the firearm charge was also set a $10,000.
Jail records show Hayes has been booked into Hopkins County jail on two prior occasions in the last two years on misdemeanor warrants, including March 7, 2020, on an expired operator's license warrant. He also was jailed Dec. 7, 2018, on a warrant for not paying fine for driving in violation of suspension and on an Ector County warrant for failure to appearing on a driving while license invalid with previous convictions charge.
---
The Hopkins County Sheriff's Office is located at 298 Rosemont St., Sulphur Springs, TX 75482. Non-emergency calls can be made to (903) 438-4040.