Stephen Joel Bryant received a 25-year prison sentence on a burglary of a habitation charge.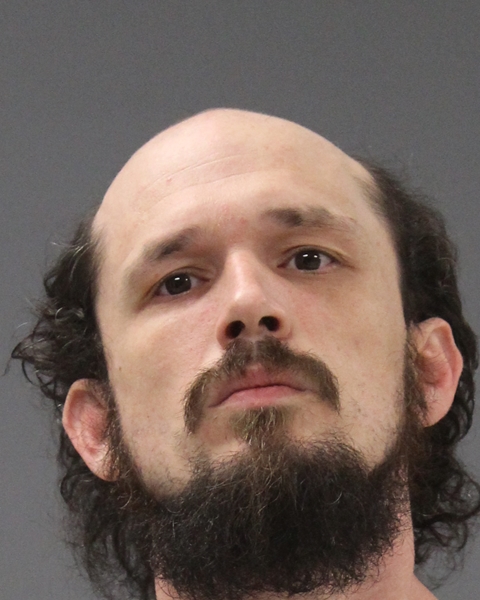 The 33-year-old Winnsboro man was indicted on an engaging in organized criminal activity charge, but during a previous court hearing entered an open plea of guilty to the court to the lesser-included offense of burglary of a habitation. Bryant was also indicted on two unauthorized use of motor vehicle charges, which were dismissed as part of a 12.45 agreement, according to Assistant District Attorney Matt Harris.
This refers to Section 12.45 of Texas Penal Code which allows a defendant to admit during the sentencing hearing to guilt of one or more unadjudicated offenses and request the court to take each into account in determining sentence for the offense or offenses of which the defendant stands adjudged guilty.
Bryant was among five individuals arrested in January after an investigation into a burglary cleared cases in Franklin and Hopkins counties; resulted in recovery of 10 stolen weapons, two stolen vehicles and multiple tools; and discovery of methamphetamine and drug paraphernalia, according to sheriff's officers and arrest reports following Bryant's arrest.
Sheriff's investigators were in en route from a County Road 2390 residence where one stolen weapon was found to another location in connection with the burglary investigation when they spotted Bryant on the side of the road working on a vehicle. Just down the road, sheriff's officials located two vehicles that had been reported stolen from Franklin County. At that time, Bryant allegedly admitted involvement in the unauthorized use of both vehicles and to taking multiple stolen weapons to the residence where the officers had been earlier.
Upon their return to the CR 2390 residence, the two men there escorted investigators into the woods, where eight stolen weapons were hidden under fallen timber, brush and leaves.
All five of the individuals were escorted to the sheriff's office, where they were interviewed and all admitted to involvement in either the burglary or the concealment, possession or sale of property taken during the burglary.
Bryant and the three individuals originally contacted at the CR 2390 residence were arrested on an engaging in organized criminal activity charge for their involvement in the burglary of a habitation. The other man was charged with tampering with evidence.
In addition to 10 stolen weapons, two stolen vehicles and multiple tools, a box containing more than 4 grams of methamphetamine, syringes, scales and other drug paraphernalia was also reportedly found hidden in a culvert and recovered.
According to arrest reports, Jan. 18, 2020 was the second time this year Bryant was arrested. He was jailed Jan. 1 for possession of drug paraphernalia and on warrants for not taking care of traffic fines; he was released the next day on those charges.
Bryant remained in Hopkins County jail from Jan. 18 to April 29, 2020, on the engaging in organized criminal activity charge and a Franklin County warrant in connection with one stolen car case. He was released on a $75,000 bond on the criminal activity charge and $5,000 on the Franklin County charge.
On June 1, Bryant was again booked into Hopkins County jail on for an unauthorized use of a vehicle charge. He was released the next day on a $20,000 bond on the charge. On Aug. 4 he was jailed for bond revocation on the criminal activity charge and surety off bond on the UUV charge. Bryant has remained in Hopkins County jail ever since; his new bond was set at $500,000 on the criminal activity offense and $20,000 on the other.
Bryant, who is also known by Joe Bryant and Joey Bryant, was sentenced Dec. 16 to 25 years in the institutional division of Texas Department of Criminal Justice on a burglary of a habitation offense, according the ADA.
---
The Hopkins County Sheriff's Office is located at 298 Rosemont St., Sulphur Springs, TX 75482. Non-emergency calls can be made to (903) 438-4040.