Wildcats Basketball Coach Clark Cipoletta says it's always good when his whole team gets to play and everyone gets the chance to score. The Wildcats' entire 10-man roster got to play and everyone scored during the Wildcats' 85-28 win over North Lamar Tuesday night, November 17, at home.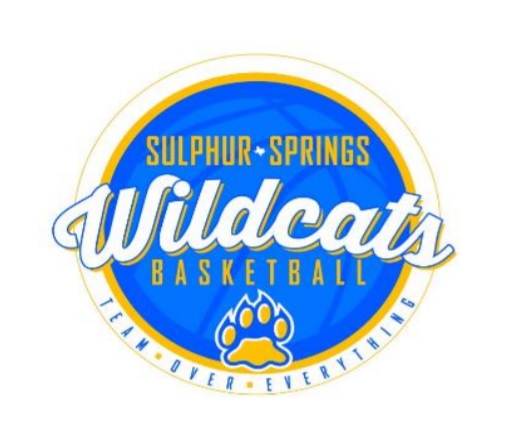 Coach Cipoletta says he was impressed with the North Lamar team. He says they remind him of his team several years ago before wins became plentiful. Coach Cipoletta says the Panthers are young but he says they play hard. He says before too long, things will begin to look up for them. He says he likes the job that Panthers' Head Coach David Monds is doing.
Coach Cipoletta says he is thrilled with how the Wildcats played. He says the Wildcats played up to their capabilities. He says sometimes, when a team gets a lead, they will go away from what plans call for them to do. Coach Cipoletta says his team stayed with what they were supposed to do.
Senior Malique Cole and junior Cason Arrington led the Wildcats with 13 points apiece. Cole looks like a completely new person this season. Coach Cipoletta says Cole worked hard this summer and he adds he is committed to getting better. Coach Cipoletta says Arrington has hardly played for the past couple of years due to injuries, such as a torn ACL and crack femur. He says he's glad to see him back on the court.
Boo Wilkerson scored 11 points and Coach Cipoletta says he can always count on a solid performance from his senior. Caleb Alexander returned from an injury to score 10 points. Coach Cipoletta says Alexander has struggled with his shooting early this season but now seems to be regaining his touch.
Also for the Wildcats, Lamodrick Johnson and Jackson Darrow scored 9 points each. Kordrick Turner added 7 points. Jake Whisenhunt and Parker Whisenhunt both had 5 points. Jatavian Hall scored 3 points.
The Wildcats, 1-1 for the season, play at McKinney Boyd Friday night.
The Broncos are coached by former Wildcats Coach Jeremy Josey, who Coach Cip worked for as a JV Coach. Coach Cipoletta says his mentor is doing a good job at Boyd. He says Boyd is a good explosive team that loves to shoot the three.
He says the Wildcats will have to take their A game with them on Friday.
---
KSST is proud to be the official Wildcat and Lady Cat Station. We broadcast Sulphur Springs ISD games year round live on radio. When allowed, we also broadcast games via our YouTube channel.