Authorities have identified the man killed early Friday morning, Nov. 13, when the stolen vehicle he was driving crashed into the I-30 overpass at U.S. Business 67 near the 120 mile marker, as a Sulphur Springs resident.
The deceased was 36-year-old Michael Foster of Sulphur Springs, according to a press release from Sgt. Gregg Williams, Texas Department of Public Safety Highway Patrol, Media Communications/Safety Education, Texarkana/ Mt. Pleasant.
"He was not wearing a seat belt and was ejected from the vehicle," the DPS press release stated.
The crashed Toyota was reported by local authorities to be one of 3 vehicles reportedly stolen from locations in Sulphur Springs, then crashed Friday morning. The stolen vehicle and crashes are also believed to be linked to vehicle burglaries reported overnight Thursday as well, officials reported.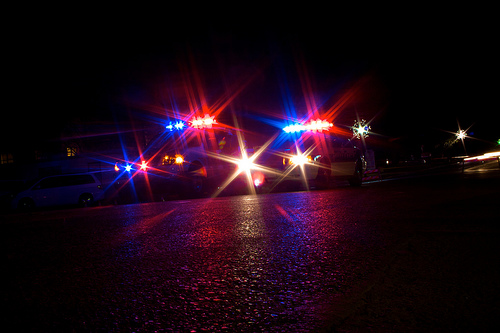 Sulphur Springs Police were first alerted round 1:02 a.m. Friday to the presence of a suspicious vehicle, possibly vehicle burglaries in progress, in the area of Sulphur Springs Public Library, according to law enforcement reports.
Upon arrival, officers spotted a truck in the area. While police were turning around to contact the occupants, the truck was reportedly drive at a high rate of speed in what was police believed to be an attempt to elude authorities. The truck reportedly continued to Main Street, where it crashed into a light pole behind the police department, according to Sulphur Springs Police Chief Jason Ricketson.
When officers arrived at the truck, the occupants had fled on foot. Attempts to locate them were unsuccessful at that time. The vehicle was, however, determined to have been stolen, according to the police chief.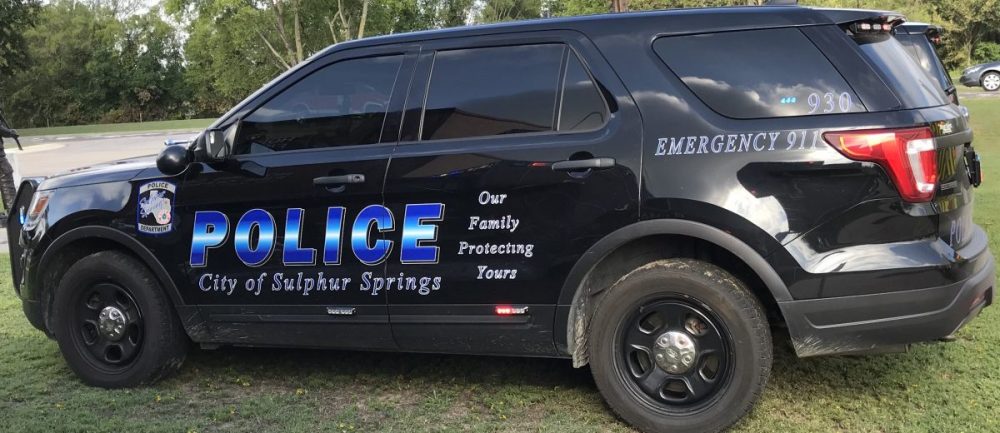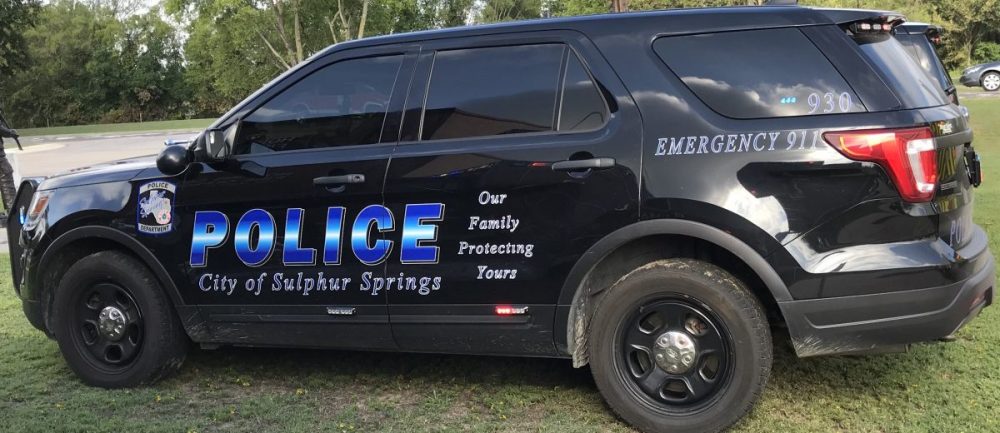 A short while later, Ricketson reported, officers responded to a report of a possible vehicle burglary in progress on Houston Street. While checking that report, additional suspected vehicle burglaries were reported in the area of North Locust Street and Main Street. Officers reported seeing a Honda Accord being driven with no lights on. SSPD Cpl. Chris Rosamond attempted to stop the car. The driver allegedly continued a "significant distance" in until the car crashed, reportedly into a concrete divider or road control device, on Houston Street at North Hillcrest Drive around 2:50 a.m. Friday, Nov. 13, Rosamond and SSPD Officer Silas Whaley alleged in arrest reports.
Officers removed the sole occupant, identified in police reports as 19-year-old Sunny J Lea Sweatman of Dallas, from the car at gunpoint and took her into custody for evading arrest or detention with the vehicle. Officers later discovered the Honda Accord had been stolen from a residence on Main Street, resulting in the Dallas woman also being charged with unauthorized use of a vehicle, Rosamond and Whaley alleged in arrest reports.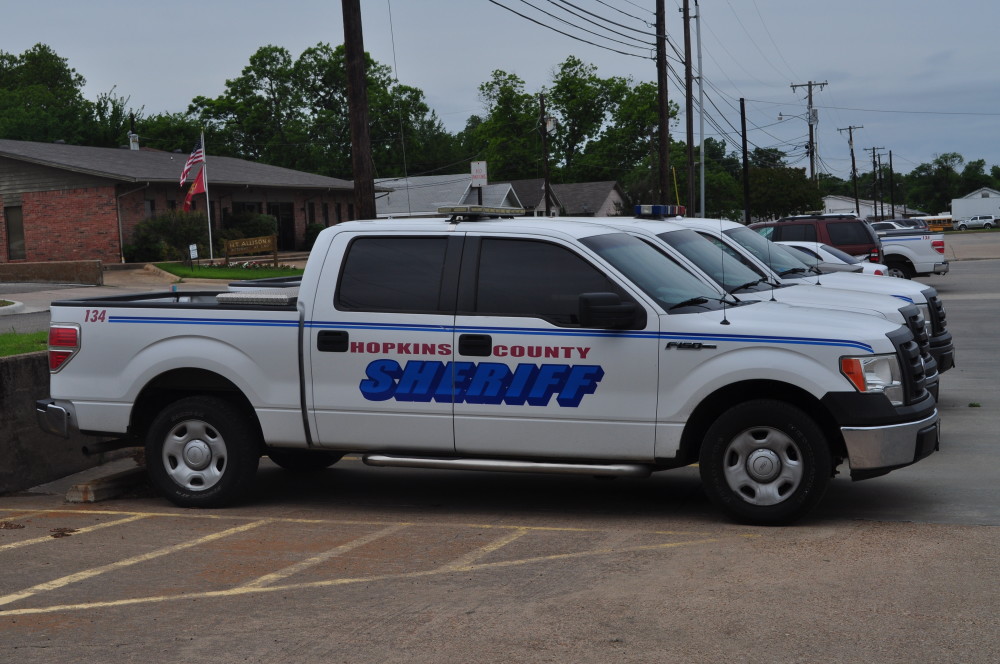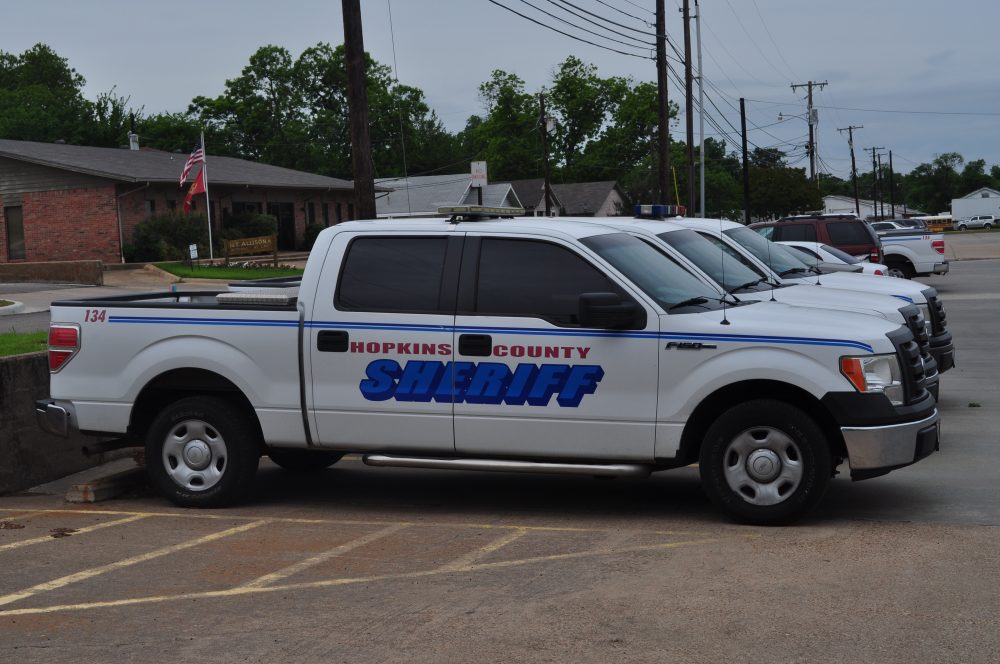 Sunny Sweatman remained in Hopkins County jail later Friday afternoon; bond was set at $10,000 bond on the evading arrest or detention with a vehicle charge and $5,000 on the stolen vehicle charge, according to jail reports.
According to Hopkins County Sheriff's Office reports, a Toyota 4-Runner reportedly went off the north Interstate-30 service road, at the US Business 67 bridge near the 120 mile marker at 3:50 a.m. Nov. 13. Texas Department of Public Safety was alerted at 4:12 a.m. to respond for a one vehicle crash investigation.
"Preliminary investigation indicates a 2015 Toyota 4 Runner was traveling westbound on the service road at a high rate of speed. For an as yet undermined reason, the Toyota left the roadway, became airborne and struck part of a highway overpass before stopping," according to the release from DPS Sgt. Gregg Williams.
According to sheriff's reports, the vehicle landed upside down between the north service road and Interstate 30 west, according to sheriff's reports.
The driver of the Toyota, 36-year-old Michael Foster of Sulphur Springs, was ejected from the vehicle and died at the scene.
"This crash remains under investigation and no additional information is currently available," according to Sgt. Williams.
Local officials reported the Toyota 4Runner was determined to have been stolen from a Lee Street address in Sulphur Springs sometime early Friday morning.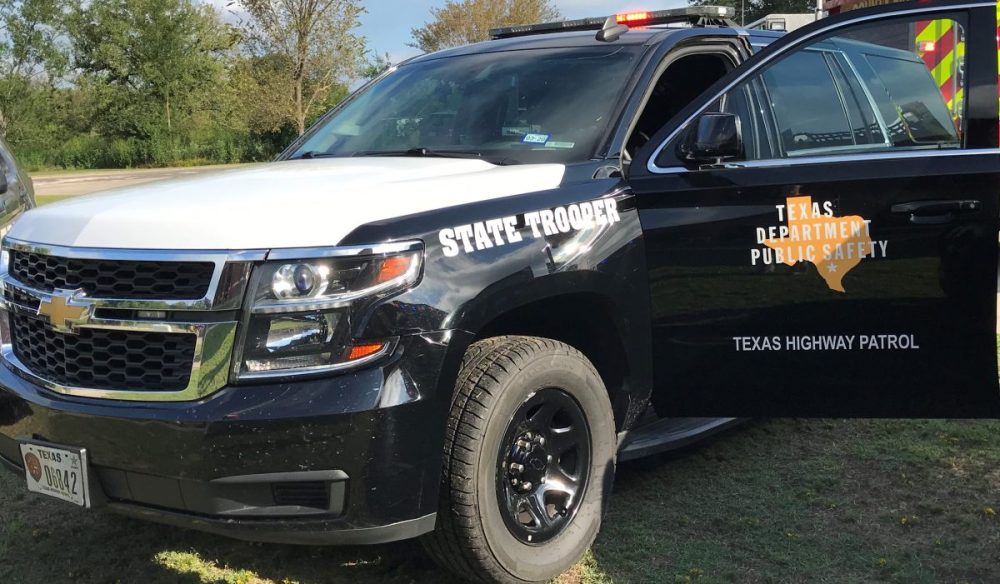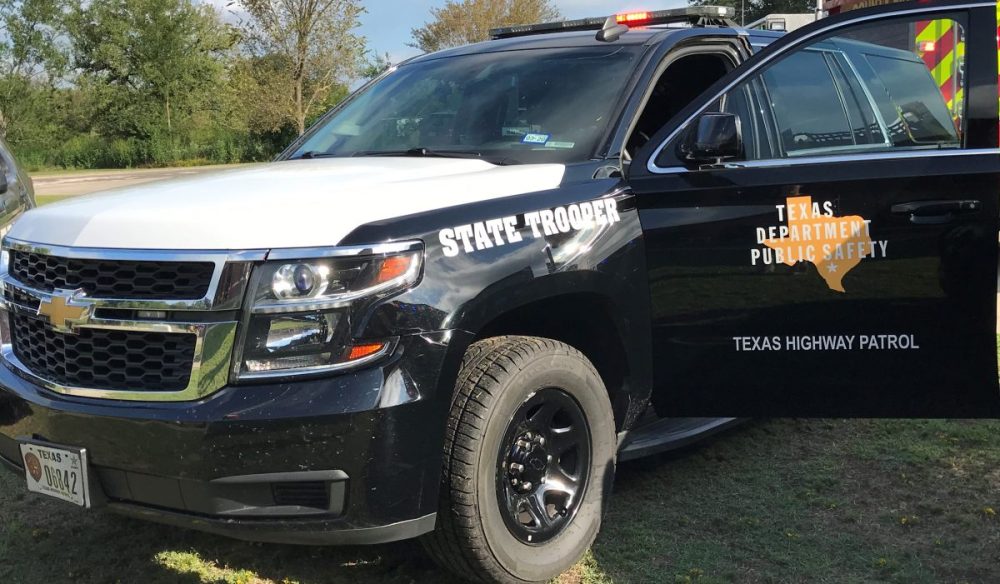 "We think the stolen vehicle cases and motor vehicle burglaries are related. The investigation is ongoing by law enforcement," Ricketson said late Friday morning.