Members of the Hopkins County detachment of the US Marine Corps League Detachment 1357 celebrated with a breakfast reception and birthday cake on November 10, 2020, commemorating the Corps' 245th birthday.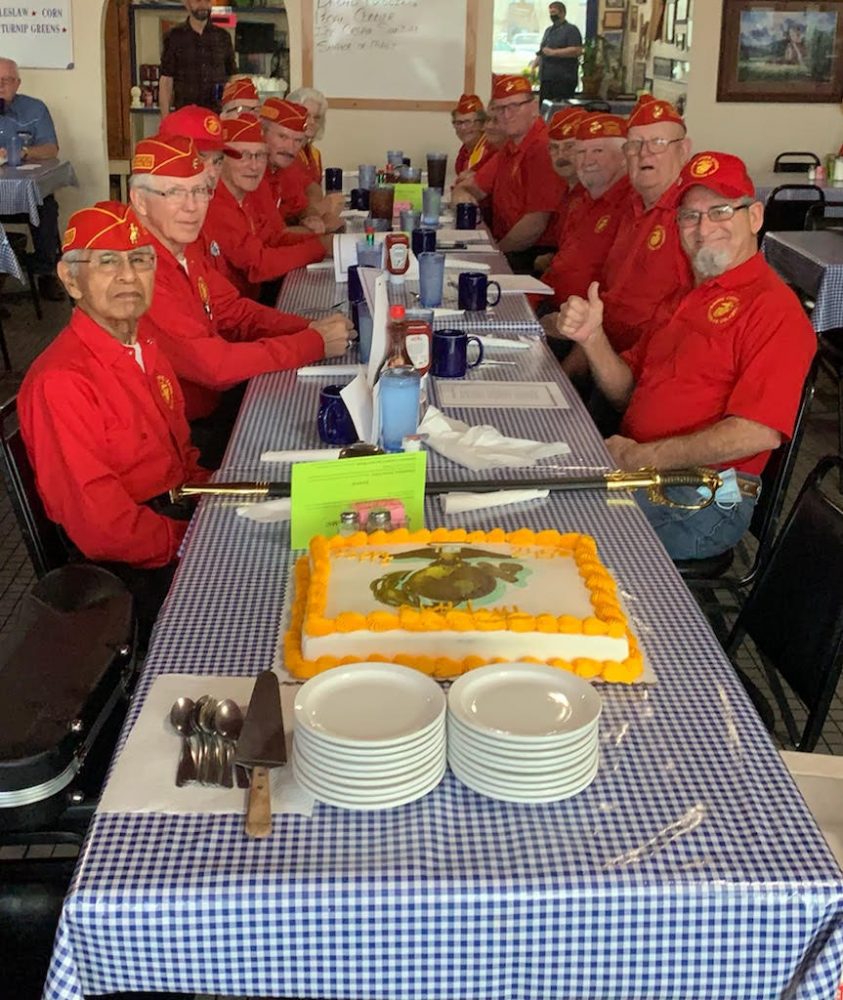 According to member Tommy Allison, the USMC League is a Congressionally chartered organization made up of local Marine Corps detachments across the United States. There are 40 members in the Hopkins County detachment, and Commandant is Derb Goodman. The detachment meets monthly on the third Thursday at 6pm at Shooks Chapel.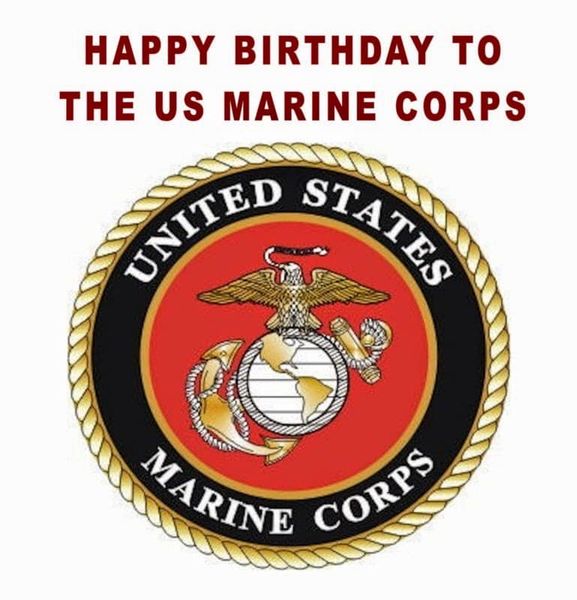 On Veterans Day November 11, 2020, members of the detachment will be present near the Veterans Memorial in downtown Sulphur Springs, to serve by raising and lowering the flags during the brief ceremony at 11am. The public is invited
The mission of the Marine Corps League is to promote the interest and to preserve traditions of the United States Marine Corps; strengthen the fraternity of Marines and their families; serve Marines, FMF Corpsmen, and FMF Chaplains who wear or who have worn the Eagle, Globe and Anchor; and foster the ideals of Americanism and patriotic volunteerism.
The Marine Corps League perpetuates the traditions and spirit of ALL Marines and Navy FMF Corpsmen, who proudly wear or who have worn the eagle, globe, and anchor of the Corps. It takes great pride in crediting its founding in 1923 to World War I hero, then Major General Commandant John A. Lejeune.