CHAMPIONS
Pictured are members and coaches of the U10 boy's Sulphur Springs Soccer Association Fall 2020 champions sponsored by Paris Junior College. Team members from left are:Rene Gutierrez, Mason Duerksen, Mason Calvillo, Nate Russell, Daniel Cardona, Gideon Stanley, Josiah Stanley, Fox Martin, Kaleb Booth, and Jakob Cotten. Not pictured is Elijah Melton. Back row are coaches, from left, Rebekah, Aaron, Rob and Samuel Stanley.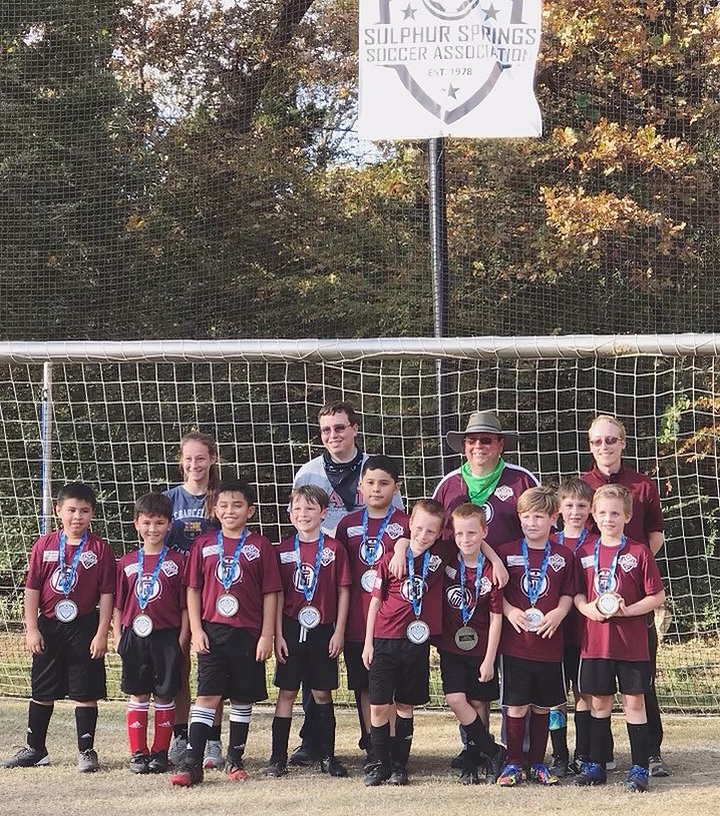 ---
Paris Junior College — located in Paris, Texas, about 100 miles northeast of Dallas — has been a part of the Lamar County community since 1924.
Paris Junior College offers Associate in Arts, Associate in Science and Associate in Applied Science degrees, as well as Certificates of Proficiency in technical/workforce fields. The college has expanded its academic curriculum through the years to encourage associate degree and university transfer candidates. Since establishing its first vocational program — jewelry and watchmaking in 1942 — the college has been aggressive in adding technical/workforce programs that will benefit students entering the workforce.
The campus of 54 tree-shaded acres includes 20 major buildings and residence halls and provides students a unique and pleasant environment for learning.
Paris Junior College also operates centers in Sulphur Springs, Texas, and in Greenville, Texas.
Vision
To be the educational provider of choice for the region.
Mission
Paris Junior College is a comprehensive community college serving the region's educational and training needs while strengthening the economic, social and cultural life of our diverse community.