COLLEGE STATION, Texas – In a year of firsts, Texas A&M Forest Service held the agency's annual personnel meeting virtually. Spanning statewide, agency employees gathered together through space and time to recognize the past year's agency accomplishments, employee achievements and to set the tone for the coming year.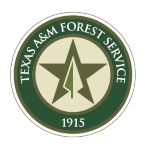 "Just like so many other things in 2020  actually just like our agency's entire history  our employees are quick to adapt and overcome challenges to continue service to the people and natural resources of Texas," said State Forester and Director of Texas A&M Forest Service Tom Boggus. "That's what we do whether it's a wildfire, flood, hurricane or pandemic."
Since January 1, 2020, Texas A&M Forest has responded to 556 wildfires for 188,150 acres, with 5,368 wildfires reported for 239,180 acres. The agency has sent wildland fire crews out of state to help with wildfire responses in California, Oregon, Colorado, Utah and Nevada. During this record-setting Atlantic Hurricane Season, we've responded to Hurricanes Hanna, Laura, Marco and Beta and sent responders to help Louisiana. We've also mobilized personnel to assist with the Texas Response to COVID-19.
"Our work to conserve and protect is notable. Today is about taking a minute to recognize our people for some of the outstanding service they have delivered this year," said Boggus.
During today's meeting, agency leadership recognized 56 employees for five years or more of service, including: John Warner, District Forester, Conroe, for 30 years of service; Courtney Blevins, Staff Forester, Fort Worth, for 35 years of service; Sarah Brooks, Dispatcher, La Grange, for 35 years of service; Daniel Duncum, Staff Forester, Longview, for 40 years of service; and Director Boggus who celebrates 40 years at Texas A&M Forest Service.
Three national Smokey Bear Awards were presented to Texas A&M Forest Service employees by the USDA Forest Service (USDA FS), the National Association of State Foresters (NASF) and the Advertising Council through the Cooperative Forest Fire Prevention (CFFP) Program.
Jan Davis, Deputy Regional Forester for USDA Forest Service, presented the Bronze Smokey Bear Award to a group of employees comprising the Texas A&M Forest Service Smokey Bear 75th Wildfire Prevention Team. She presented a Bronze Smokey Bear Award to Director Tom Boggus for his leadership of the CFFP and for his advocacy nationwide for wildfire prevention. Davis also presented the coveted Gold Smokey Bear Award to Karen Stafford for her contributions to the National Smokey Bear 75th Planning Team.
"It is an honor to present these awards to such a hardworking, creative and deserving group of professionals," Davis said. "These days when people think about forestry and the Forest Service, they may think about wildfires; but when you say Smokey Bear, people immediately think about wildfire prevention. The recipients of these awards have demonstrated their commitment to preventing wildfire through education throughout Texas and across the country. And we simply cannot thank you enough."
Employees who consistently deliver excellent service above-and-beyond regular job duties were presented with Director's Awards.
Director's Award for Support Staff Field: Arthur Nichols, Farm Foremen, Kirbyville
Nichols is recognized for his leadership in the Western Gulf Forest Tree Improvement Program and for work through a Texas Christmas Tree Growers Association grant.
Director's Award for Support Staff Professional: Fernando Vara, Geospatial Developer, College Station
Vara is recognized for his impact on Texas A&M Forest Service and the citizens of Texas with his many contributions in web application development and maintenance.
Director's Award for Support Staff Office: Amy Burnett, Business Associate, New Boston
Burnett is recognized for her support, organizational skills and service to the State of Texas and the New Boston District.
D.A. "Andy" Anderson Information and Education Award: Eric Taylor, Silviculturist, Overton
Taylor is recognized for his knowledge base, ability to convey complex concepts and the ability to write and develop high quality deliverables, many often at the forefront of emerging issues and opportunities for the forest sector.
Director's Award for Technical Forestry: John Hawkins, District Forester, New Boston
Hawkins is recognized for his leadership in forest and fire management and his leadership example to fellow employees.
Charles Krenek Award for Resource Specialist: Joshua "Blu" Bluford, Resource Specialist, Houston
The Texas A&M Forest Service Resource Specialist supports the delivery of all agency programs. This could include working with landowners and fire departments, wildland firefighting and disaster response. Bluford is recognized for his professionalism and hard work ethic, and is known as the type of a person who goes out of his way to help others with whatever they need.
Director's Award for Team Effort: Operation Ponderosa
Operation Ponderosa aims to restore ponderosa pine to the Davis Mountains of West Texas after decades of decline due to drought, insects, wildfire and fire suppression. This program has involved the identification, mapping and inventory of surviving stands, protecting existing stands and large trees and regeneration at The Nature Conservancy's Davis Mountains Preserve.
Operation Ponderosa is an interdivisional collaboration helping to ensure the continued viability of this unique ecosystem.
Operation Ponderosa consists of: Jason Calvet, Task Force Coordinator, Robert Edmonson, Biologist, Erin Davis, Staff Forester, Karl Flocke, Woodland Ecologist, Brad Barber, Geospatial Systems Coordinator, Joe Mike Pasqua, Fire Coordinator, Rich Gray, Chief Regional Fire Coordinator, Aaron Stottlemyer, Forest Resource Analyst II, Mary Leathers, Capacity Building Specialist, Dustin Morris, Task Force Coordinator, Cameron Dudley, Forestry Nursery Operations Coordinator, and Fred Raley, Tree Improvement Coordinator.
In an unpredictable year, Texas A&M Forest Service is proud to recognize agency accomplishments and employee achievements while looking forward to the future and the coming year of service.