Fundraising event: Friday November 13, 2020 from 4:30 til 8pm at Lake Fork Baptist Church Family Life Center, 9483 FM 515 at Alba, Texas.
You are invited to a fundraiser Mexican dinner benefiting a children's charity which is near and dear to the hearts of a Yantis couple, Jerry and Sue Machetta. Along with other volunteers, the couple travels to Nuevo Progreso, Mexico a few times each year to give one-on-one help to the children of that community. Services they help provide include food, clothing, medial supplies, education assistance and small business start-ups for parents and families of the children who live there. The event is Friday November 13, 2020 from 4:30 til 8pm at Lake Fork Baptist Church Family Life Center. The address is 9483 FM 515 at Alba, Texas.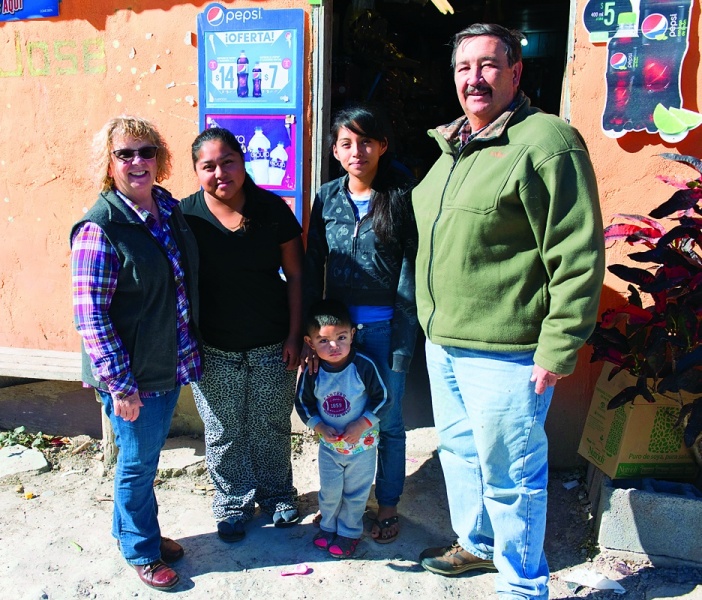 Mabels' Foundation, a part of the 8-year-old non-profit Mexican Children's Refuge organization, is registered with the Texas Secretary of State's office, and lists Sue Machetta of Yantis, Tx as one of the three principals of the organization. Much good has already been done for the children of the isolated Nuevo Progreso community, but more help is needed. That's why the fundraising dinner was planned; to acquaint more local people with the plight of these children, and ways they can be helped. For example, these include accessibility to education through the Nuevo Progreso Trade Schools so they can become income-earning adults, also providing basic medical supplies and care within their isolated community and at least the basics in food, clothing, shoes, blankets and other necessities. The Mexican fundraising meal will specifically benefit the Nuevo Progreso Trade School, which is also supported through Mabel's Foundation. The foundation also helps support a free clinic.
According to Sue, " there are 155 students enrolled in the Trade School now, with 50 more from middle school age to college age waiting to enroll. Additionally, a fourth sewing class is now filled, with these women able to sew to earn money to support their families and contribute to their community. Also, because of the Trade School, sewing and woodworking classes have been started at Tamazunchale north of Mexico City which will help the young people there". If you would like to ask questions or find out how to help support this ministry, contact the Sue or Jerry Machetta at 605-431-9654.