The first place Lady Cats Volleyball Team won their ninth district match in a row sweeping Pine Tree on the road, 3-0 Tuesday night, Nov. 3. The Lady Cats improve to 9-1 in district play an 12-6 for the season.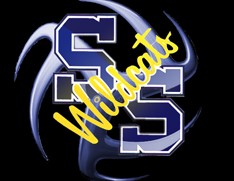 The Lady Cats got off to a great start with Laney Hurst getting points off her opening 11 serves to give the Lady Cats an 11-0 lead. Hurst had some aces. Sadie Washburn contributed quite a few kills So did Brooklyn Burnside. Nylah Lindley and Addisyn Wall also had at least one kill. The result was a strong set one win, 25-8.
It was Senior Night for Pine Tree and they seemed to get stronger as the evening progressed. The Lady Pirates were much more competitive in set two but still the Lady Cats prevailed, 25-16.
In set three, again with Hurst serving, the Lady Cats opened with a 5-0 lead. Then, they did what Lady Cats Volleyball Coach Bailey Dorner calls relaxing, not a good thing in her book. Pine Tree continued to hang around and, although they never had a lead at any time Tuesday night, they did manage to tie up the Lady Cats at 20-20 and 21-21. The Lady Cats were able to close out the set and take a 25-22 win.
Washburn ended up with a team high 15 kills for the night with Burnside having 11. Burnside also collected a team high 5 blocks. Serving machine Hurst had 5 service aces. Libero Parris Pickett had a team high 11 digs. Setter Peyton Hammack recorded a team high 24 assists while almost totally avoiding lifting and double hitting violations.
The Lady Cats get a bye on Friday. They will return to district play next Tuesday night with a match at Hallsville. The Lady Cats have a one game lead on second place Texas High with just two district matches left.