Lady Cats Volleyball Coach Bailey Dorner said it was exciting Friday, November 13, as the Lady Cats captured the district championship with a 3-1 home win over Longview.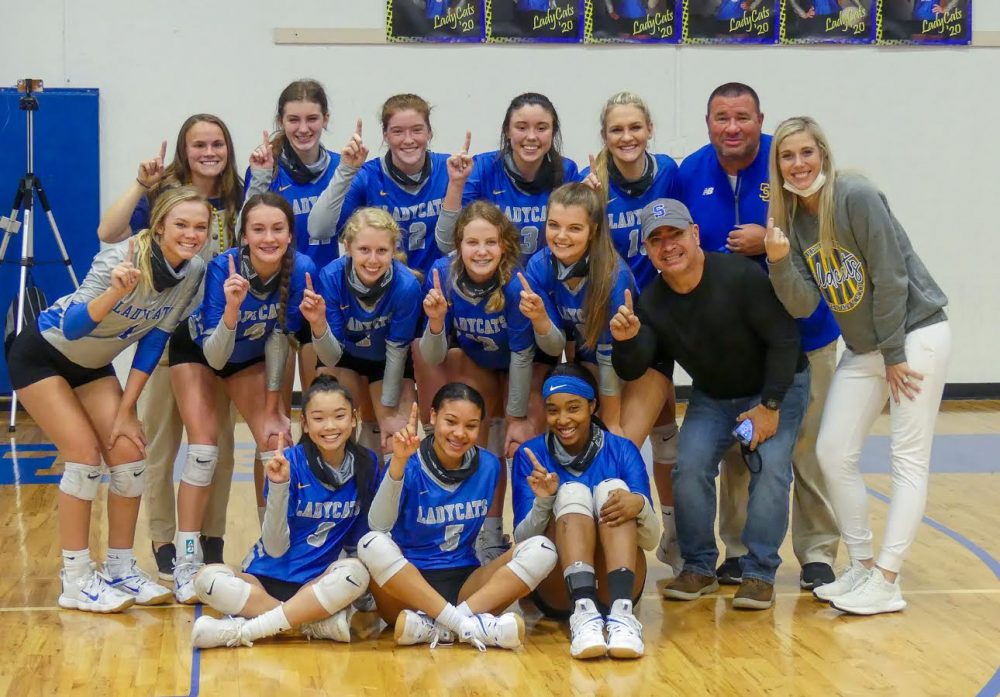 Before the game, she reminded her team that they had set a goal of winning the district championship during the summer and he added here's your chance to do it. Coach Dorner said the team played well, and with energy and heart.
She said she was not worried after Longview took the first set. Coach Dorner said the Lady Cats never played like they were behind and just continued to fight and battle. She said she also made a few tweaks after the first set, adding the Lady Cats were good to go after that.
Coach Dorner said Friday's result was quite different than Tuesday's road loss at Hallsville, where the Lady Cats lost a set, got down and could not recover.
Lady Cats senior outside hitter Sadie Washburn also surpassed 1,000 kills in her three year varsity career Friday. Coach Dorner said she chose not to let Sadie know she was nearing that mark so she would not worry about it during the game. She said it was a special moment when she got to break the news to her after the game. Coach Dorner said Washburn is a great kid who worked hard for it, adding no one is more deserving.
Coach Dorner was pleased with many others on the team Friday. She noted the blocks of Brooklyn Burnside, the great digs from the back row, the really good serving and the even better serve-receive game. Coach Dorner said everyone is playing well and she wants to keep it up.
The Lady Cats bi-district contest was firmed up over the weekend. The Lady Cats play Tyler (the former John Tyler) Friday at 6:30 p.m. at Grand Saline.
Coach Dorner has also planned a warm game. The Lady Cats will play Greenville Tuesday at 6:30 p.m. at the Sulphur Springs Middle School Competition Gym.
---
KSST is proud to be the official Wildcat and Lady Cat Station. We broadcast Sulphur Springs ISD games year round live on radio. When allowed, we also broadcast games via our YouTube channel.