Lady Cats Volleyball Coach Bailey Dorner admits to being a little worried as her Lady Cats traveled to Marshall last Friday, Oct. 30.
First, it was a road game and the Lady Cats just squeaked by the Lady Mavericks in Sulphur Springs, 3-2, back on Oct. 6. Friday was also a day out of school for the Lady Cats. Coach Dorner called things a little wacky. But, after a bit of a slow start, the Lady Cats ended up with a 3-0 win.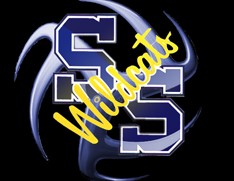 Coach Dorner says the Lady Cats did make a ton of errors in the first set. Marshall managed 16 points in that set and Coach Dorner says 10 were the result of Lady Cats' errors. After the 25-16 set one win, Coach Dorner told her team they needed to cut down on the mistakes.
She says the Lady Cats did that in set two even though she says the Lady Mavs did creep up on the Lady Cats near the end of a 25-20 second set Lady Cats' win.
Coach Dorner says her team cruised to a 25-13 win in set three.
It was the eighth straight district win for the first place Lady Cats and that includes three road wins. Coach Dorner says her team is meshing well and is playing as a team instead of worrying about themselves as individuals. She says everyone knows their job and their role.
Coach Dorner hopes the Lady Cats continue their good road play as they play at Pine Tree in Longview Tuesday evening.
---
KSST is proud to be the official Wildcat and Lady Cat Station. We broadcast Sulphur Springs ISD games year round live on radio. When allowed, we also broadcast games via our YouTube channel.