Sheriff's deputies arrested a Garland man stopped on I-30 in a stolen car, according to arrest reports.
Hunt County Investigator Kenneth Peters notified Hopkins County Sheriff's Office that a stolen vehicle had passed the license plate reader at mile marker 83 and was headed east on Interstate 30 around Friday evening November 6, 2020. Hopkins County Sheriff's Deputy Kevin Lester set up at mile marker 128 on I-30 east to watch for the silver Hyundai Elantra to pass him. Lester entered traffic to catch up to the car. After confirming the license plate of the stolen car, Lester initiated a traffic stop at 5 p.m. Nov. 6 between the 130 and 131 mile marker on I-30 east.
Upon contact, Lester asked the driver to step out of the car, then placed him into handcuffs and advised him the car had been reported stolen. The driver, identified in arrest reports as 21-year-old Romance Julius Murphy of Garland, claimed he bought the car for $250.
Lester placed Murphy into custody in his patrol car while he investigated the matter further. Additional units arrived to assist, including HCSO Sgt. Richard Greer.
Lester then talked to the passenger. When told the car had been reported to Mesquite police as stolen, the woman told Greer the driver told her he "got the car from a homeboy," Lester alleged in arrest reports.
Upon confirming with Mesquite Police Department that the car indeed was listed with the agency as stolen, Lester transported Murphy to Hopkins County jail, where he was booked on an unauthorized use of vehicle charge. The passenger and her child were given a ride to HCSO to wait for somebody to pick them up and the 2006 car was impounded.
Murphy remained in Hopkins County jail Saturday, Nov. 7; bond on the UUV charge was set at $5,000, according to jail reports.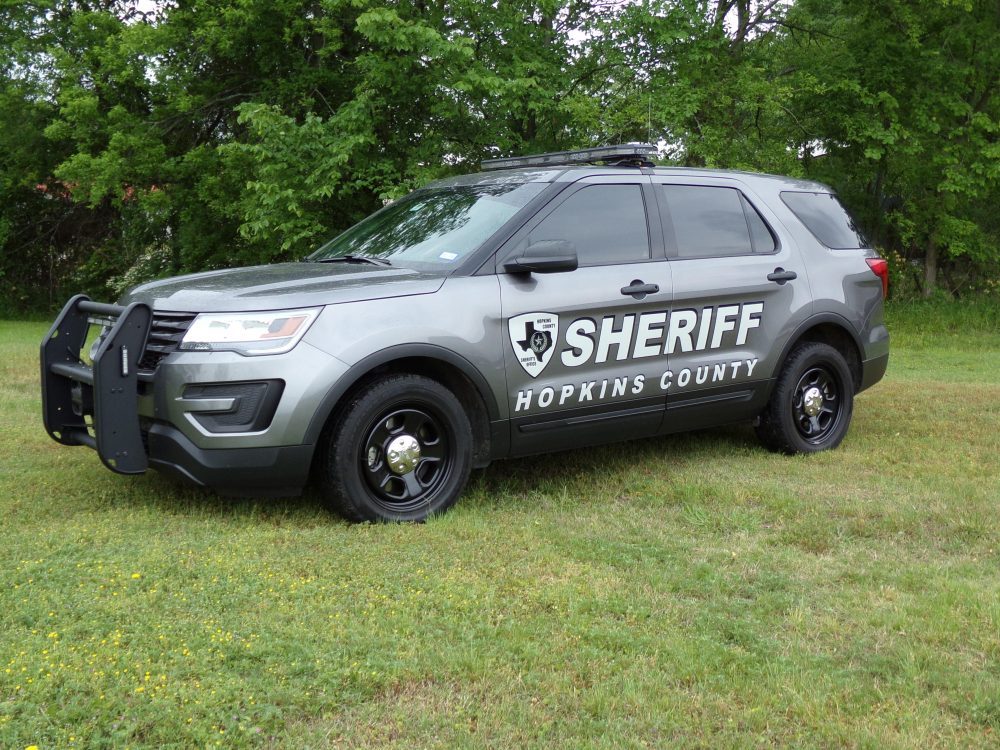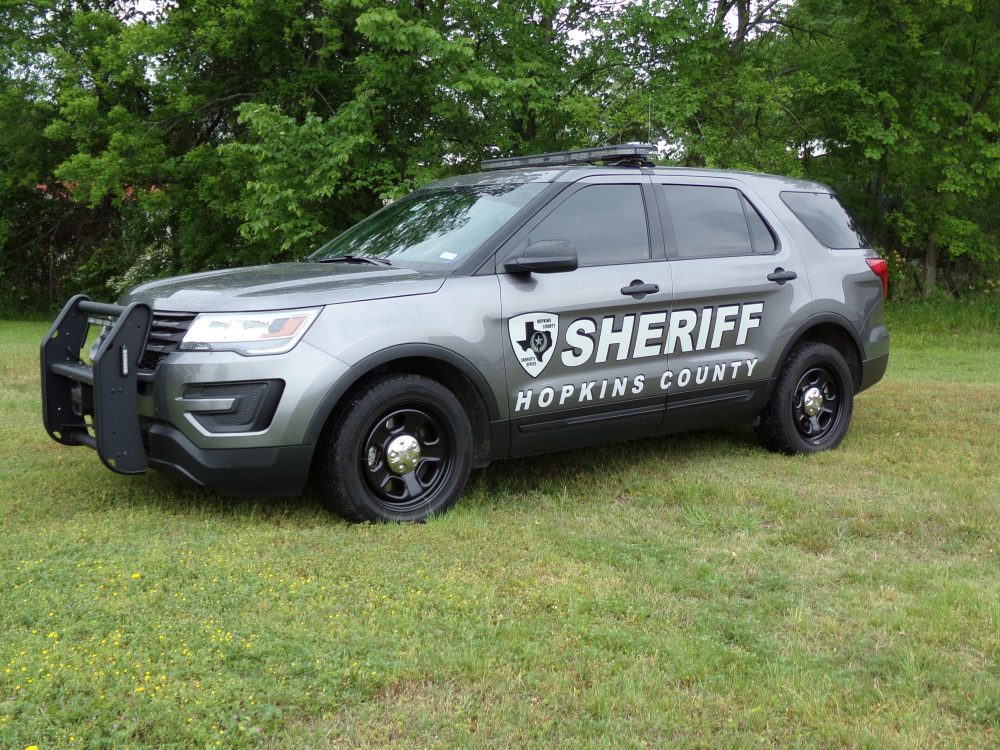 If you have an emergency, dial 9-1-1
The Hopkins County Sheriff's Office is located at 298 Rosemont Sulphur Springs, TX 75482. You can reach them for non-emergency matters at (903) 438-4040.