A 35-year-old Dallas woman allegedly tossed meth out of a vehicle window during a traffic stop early Saturday morning, according to sheriff's reports. When Hopkins County Sheriff's Office Deputy Nick Marney attempted to stop a Ford passenger vehicle around 2:45 a.m. Nov. 21 at mile marker 129 on Interstate 30 east for a defective license plate light the driver continued to the 131 mile marker, taking the exit ramp before stopping. After the car exited I-30, Marney reported seeing a white object ejected from a window on the driver's side of the vehicle. The vehicle stopped on the south service road, just off the exit, Marney alleged in arrest reports. Additional deputies, including Deputy Aaron Chaney, assisted at the location.
Upon initial contact with a woman in the car, the woman was asked multiple times to provide identification and proof of insurance for the vehicle but did not provide the requested documents, Marney and Sgt. Scott Davis alleged in arrest reports.
Chaney remained with the vehicle while Marney attempted to locate the white item ejected from the vehicle. Marney reported finding a white sock and small clear bag containing a crystal-like substance he suspected was methamphetamine.
When Marney returned to the vehicle, the woman had closed the driver's side window and and locked the door and was still unwilling to identify herself to officers, deputies noted in arrest reports. Deputies were able to unlock the doors from the passenger's side of the vehicle, then "retrieved" the woman from the vehicle, put her in handcuffs and sat her in a patrol vehicle, Marney and Davis alleged in arrest reports.
Chaney reported finding a Texas ID card in the card. A records check using the information showed the woman to be wanted in Collin County for violation of probation on a third or more driving while intoxicated charge, Marney alleged in arrest reports.
The woman, identified in arrest reports as 35-year-old Carolyn Suzanne Hinson of Dallas, was arrested not only on the warrant but also for tampering with evidence (the suspected methamphetamine) and possession of 0.5 gram of the suspected Penalty Group 1 controlled substance and failure to identify as a fugitive from justice, according to arrest reports.
Hinson remained in Hopkins County jail Saturday afternoon. Her bond was set at $5,000 on both the tampering and controlled substance charge and $2,000 on the Class B misdemeanor failure to ID charge, according to jail reports.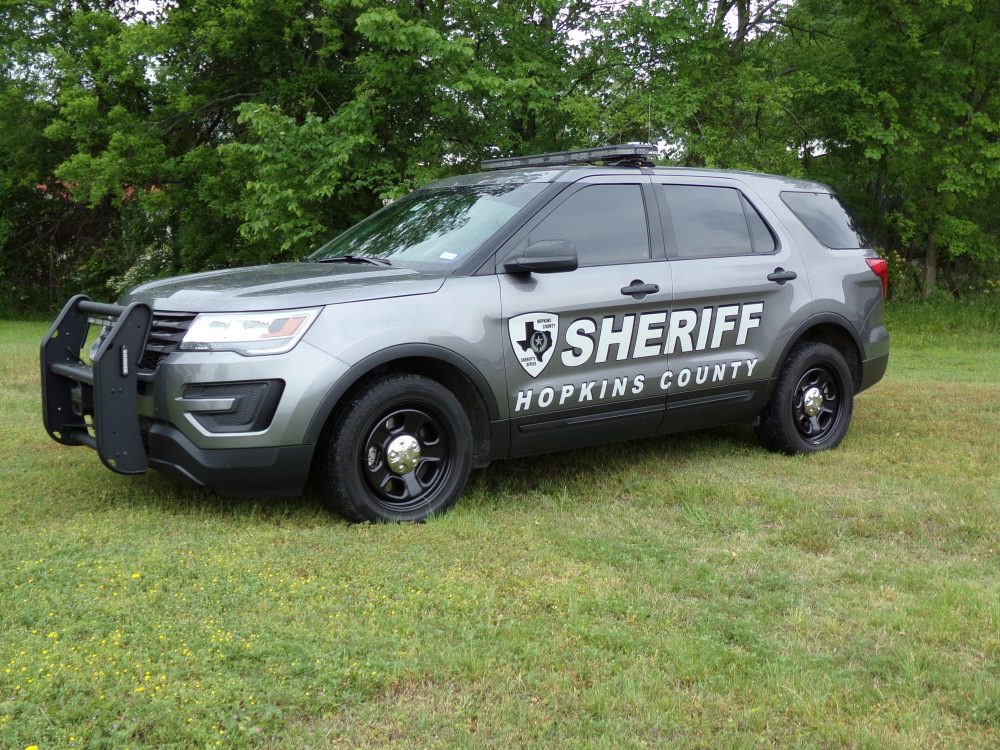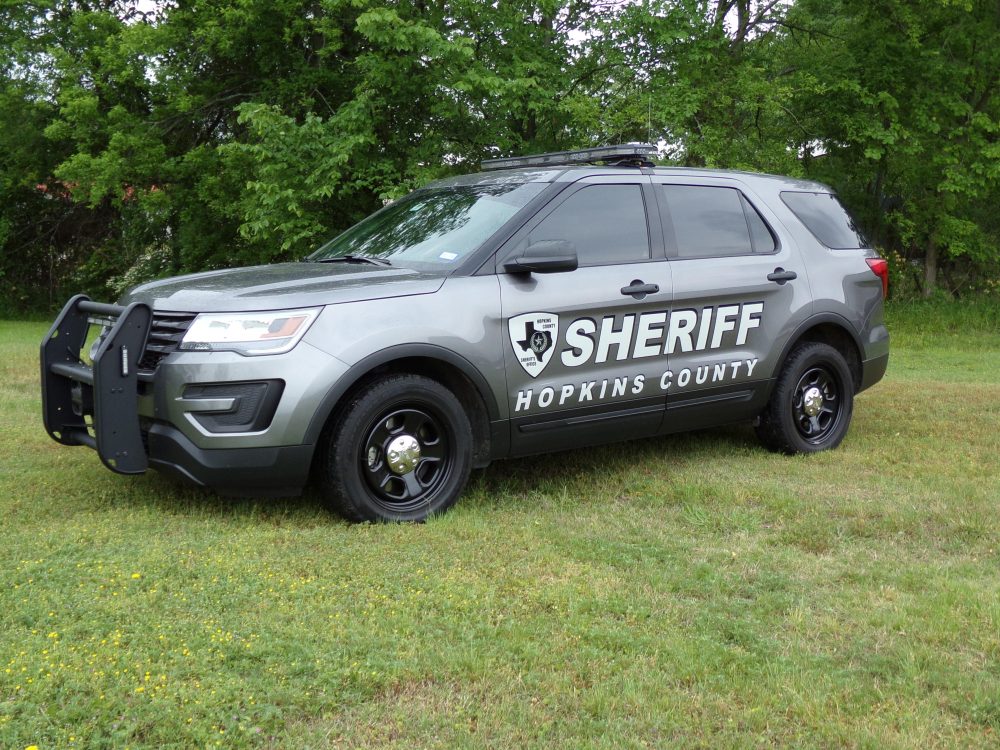 ---
The Hopkins County Sheriff's Office is located at 298 Rosemont St., Sulphur Springs, TX 75482. Non-emergency calls can be made to (903) 438-4040.