A 55-year-old Saltillo man was accused of choking his ex-wife during an argument at his U.S. Highway 67 residence Wednesday night, according to arrest and jail reports.
Hopkins County Sheriff's Office Deputies Bobby Osornio and Nick Marney and Sgt. Scott Davis were dispatched at 10:23 p.m. Sept. 30 to the residence of John Diogo Fernandes, where an assault was alleged to have occurred. The man was accused of physically assaulting his ex-wife, who reportedly "left the residence for safety," according to sheriff's and arrest reports.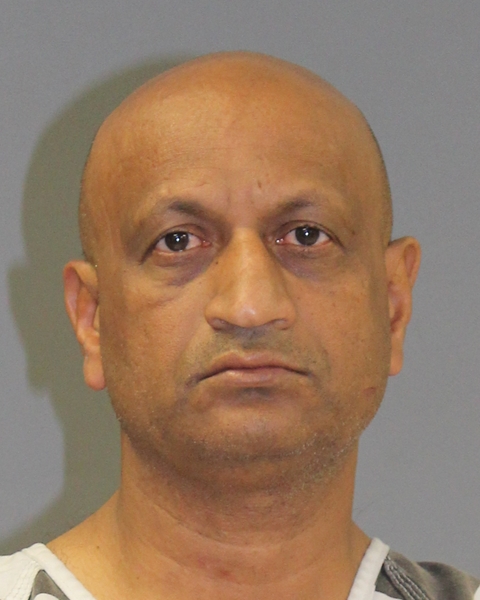 The ex-wife, who lives in another county, was located by deputies at the Hopkins-Franklin County line on Highway 67 east.
During their investigation, deputies were told the man became enraged during an argument with his 43-year-old ex-wife, grabbed her shirt and threw her to the ground. While on the ground, Fernandes allegedly grabbed the woman by the neck, causing her to lose consciousness and struck her multiple times on the side of her head. The woman had red marks on her throat area, deputies noted in arrest reports.
Deputies contacted Fernandes at his residence and asked him about the incident. He allegedly admitted to arguing with his ex-wife but refused to answer any questions about the incident, Osornio and Davis alleged in arrest reports.
Based on the information gleaned and the visible marks on the woman's neck, Fernandes was taken into custody at 11:03 p.m. Sept. 30, 2020 for assault of a family or household member that impeded breathing or circulation. Deputies requested an emergency protective order.
He remained in Hopkins County jail Thursday morning, Oct. 1. Bond on the felony assault charge was set at $25,000, according to jail reports.
If you have an emergency, dial 9-1-1
The Hopkins County Sheriff's Office is located at 298 Rosemont Sulphur Springs, TX 75482. You can reach them for non-emergency matters at (903) 438-4040.