Another district match for the Lady Cats, another win. This time their victory came at the hands of the Hallsville Lady Bobcats.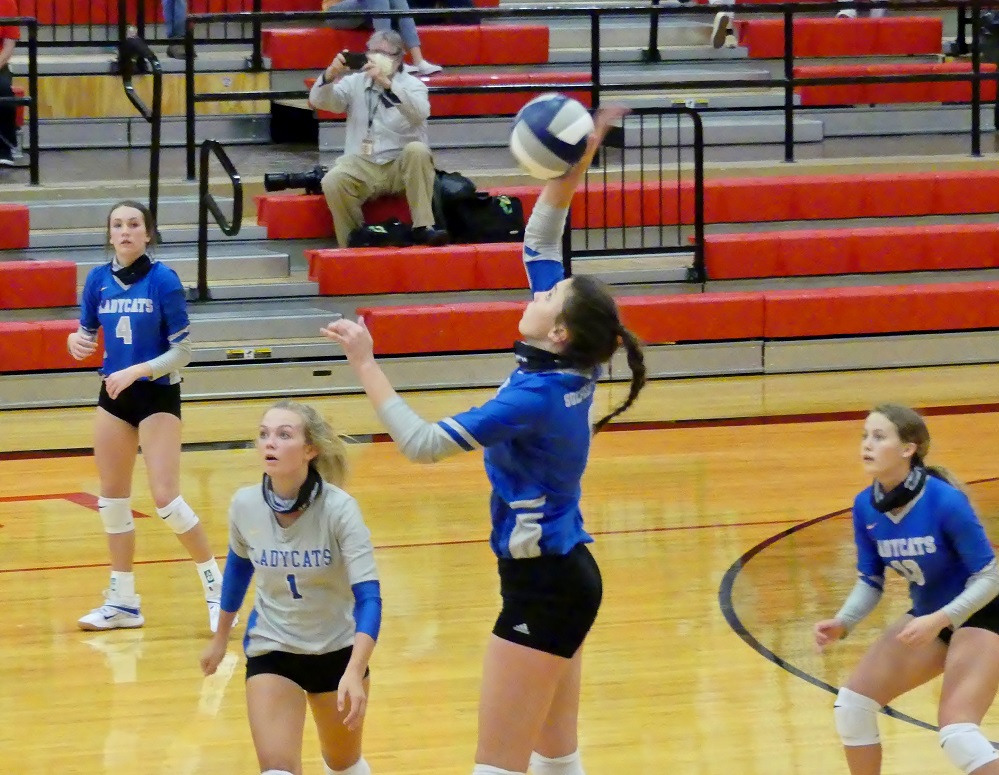 The game started out close, tying six separate times throughout the entire first set; 4-4, 5-5, and later, 19-19, 21-21, 22-22, and 23-23. After being tied at 23, though, the Lady Cats scored twice in a row to take the first set.
To say that the Lady Cats escaped with the first set would discredit their fine work. The varsity squad persevered and kept the pressure on, volleyball head Coach Bailey Dorner said.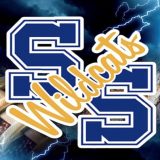 Set two was never in question, as the Lady Cats ran away with the second set, taking a 24-11 lead. Remarkably, though, the Hallsville Lady Bobcats avoided six straight set-points, making it a 24-17 lead for the Sulphur Springs varsity squad.
A time-out was called by Coach Dorner, and the subsequent point scored out of the stoppage in play was a point for her squad, giving a second straight set-win for the Lady Cats.
The third set started out with four straight points scored by the Lady Bobcats, but the Sulphur Springs varsity squad never quit. At one point Hallsville led by three, 12-15, but from there the Lady Cats had an answer for a vast majority of what the Lady Bobcats threw at them.
Coach Dorner's team tied the game at 16, and never looked back — winning the third set by a score of 25-17, sweeping the Lady Bobcats 3-0.
The Lady Cats have now won four straight games.
Sadie Washburn finished the game with 19 kills. Brooklyn Burnside was next up with 7 kills. Nylah Lindley was highly effective, finishing four of seven in kills.
Coach Dorner said she was proud of the way the Lady Cats (4-1 district, 7-6 overall) rose to the occasion, and the fact they fought and finished against a great opponent in Hallsville (3-2 district, 5-5 overall).
Next up the Sulphur Springs volleyball team will travel to Longview on Tuesday to take on the Lobos in a district match that should start around 4:30 P.M.