Playing perhaps some of their best volleyball of the season, the Lady Cats wrapped up a fine week with a pair of district wins Friday, October 9, at the Main Gym at Sulphur Springs High School. First, the Lady Cats handled a good Pine Tree, 3-0 and then took care of Mount Pleasant, 3-0. With the wins, the Lady Cats improved to 3-1 in district play and they evened their season record at 6-6. The Lady Cats started the week Tuesday evening with a come from behind home win against Marshall, 3-2.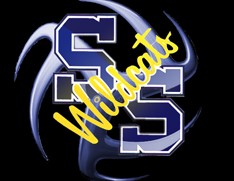 Against Pine Tree, the Lady Cats started out strong and never took their foot off the accelerator. In set one, the Lady Cats jumped out to a 6-0 lead and eventually took a solid, 25-9 win. At one point Sadie Washburn had ten straight points serving. Midway through the second set, the Lady Cats broke open a close set with a strong finish winning 25-12. The Lady Cats opened set three by scoring the first four points and wrapped up the match with a 25-13 win. Washburn led the Lady Cats with 13 kills and had 8 service aces. Brooklyn Burnside had 7 kills and 4 blocks. Laney Hurst and libero Parris Pickett both had 9 digs. Setter Peyton Hammack had 21 assists.
The strong play continued against Mount Pleasant as the Lady Cats opened with a 25-18 set one win. Mount Pleasant put up quite a fight in set two. At one point, the Lady Tigers led 13-8. The Lady Cats got even at 14-14 and then pulled away for a 25-19 win. Then the Lady Cats dominated the third set getting a 25-6 win. Burnside had a big match leading the Lady Cats with 14 kills and 7 blocks. Washburn had 12 blocks. Pickett had 14 digs. Hurst served up 4 aces. Hammack contributed a whopping 32 assists.
The Lady Cats have a bye next Tuesday. They are scheduled to return to the home court next Friday as they face always tough Hallsville.