On Friday, Oct. 23, 2020, the Lady Cats Volleyball team travelled out to Mt. Pleasant to take on the Lady Tigers in a district match.
While the match was a back-and-forth affair, the visiting Lady Cats still managed to leave their district foe's venue victorious, sweeping the Lady Tigers, 0-3.
The Lady Cats were again without Sadie Washburn and Caroline Hurley, but Kaslyn Hurley (#15, center of photo above) and Kinsley Smallwood (#14) played for the second straight game, and once again played admirably. Hurley finished the game with 3 kills and 2 blocks.
The Lady Cats started off lightning hot, taking the first 16 of 20 points, with Smallwood contributing 2 kills in that run, en route to a dominant 15-25 set one win.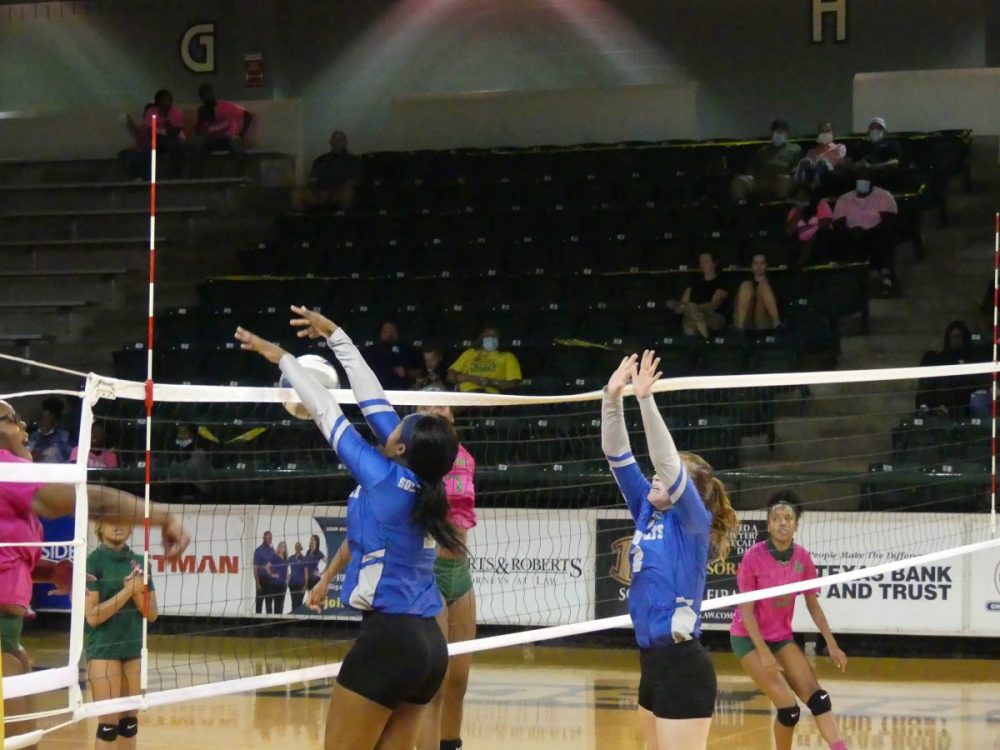 In set two, the Lady Tigers came back with a vengeance, as the two teams tied six separate times; 9-9, 10-10, 11-11, 12-12, 13-13, and 14-14. From there, though, the Lady Cats took the lead, and never looked back; winning set two in a tight 22-25 win.
Set three was more of the same, as the teams tied 11 total times in the third set. Unlike set two, though, where the Lady Cats took the lead and went on to win the set, the opposite was true in set three.
When it looked as though the Lady Tigers were on the cusp of their first set win of the evening, leading 21-18, once again, the Lady Cats found strength through adversity, going on a 7-0 run to win set three, 25-21, and the game, 0-3.
Coach Dorner was proud of the way her team has fought through adversity, with two of the team's starters being out this week, but still believes there is room for improvement.
Coach Dorner said at times her team played a little sloppy and relaxed, but was still happy to get two victories this week and proud of the way her team persevered and never quit.
Next up the Lady Cats (6-1 district, 9-6 overall) volleyball team will be hosting Texas High on Tuesday, Oct. 27, at 4:30 PM in the Main Gym.