Experience Fall's Coolness and Color at Cooper Lake State Park!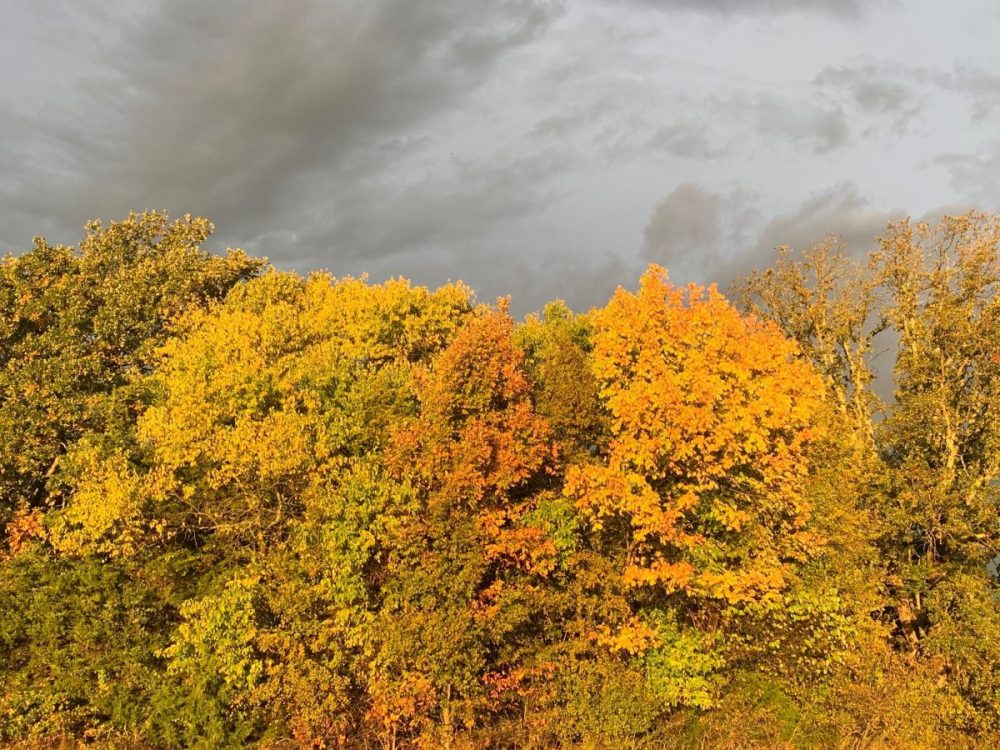 Cooper, TX— Midfall is a most special time of year here in Northeast Texas with leaf color peaking with reds, yellows, and oranges aglow. This year the leaf change is a little ahead of the 2019 season. With cool nights, sunny warm days, moderate rainfall, and a little luck, we should have outstanding color from now through mid-November.
Leaf color is a biological process that is based on leaf pigments. We all have heard about the green pigment chlorophyll but may not be as aware of others such as carotenoids (yellows and oranges) and anthocyanins (reds and purples). In the fall as day length decreases and nights become cooler, this signals the plant to shutdown chlorophyll production and the carotenoids, which are always present, begin to shine through. The reds and purples develop in the fall since the anthocyanins are being produced by the same forces that cause the decline of chlorophyll. This is a simplified explanation of the complex chemistry but with luck, it will all come together for us this year! The park is ready for you to enjoy nature's watercolors.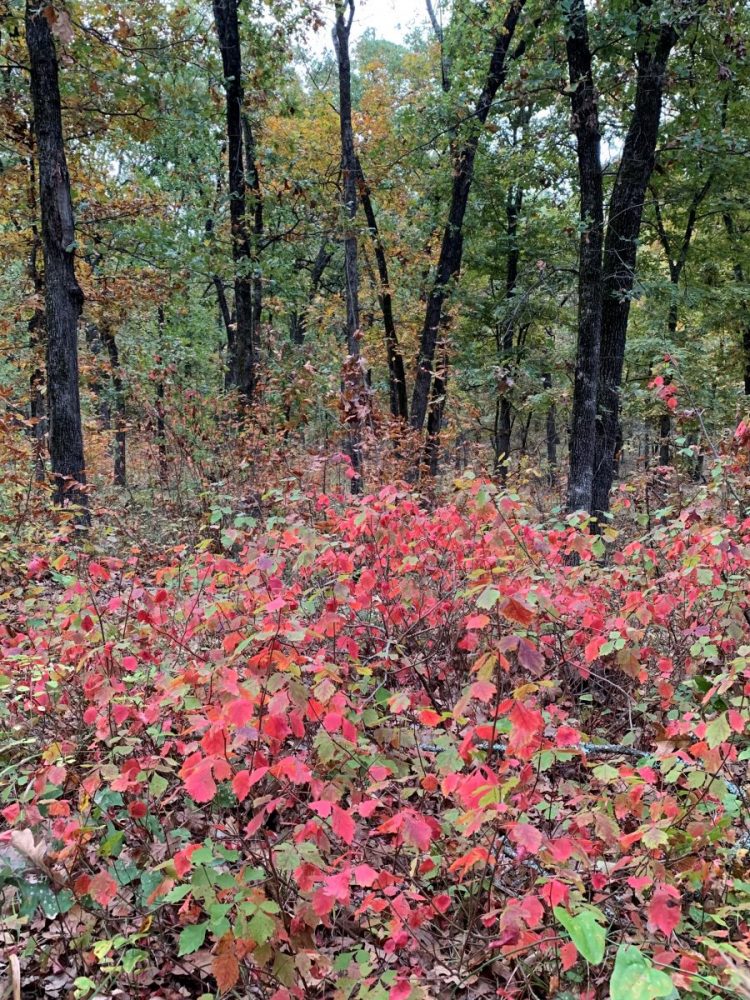 Currently, the forests at the park are developing beautiful color with red sumac, Virginia creeper, poison ivy (look but don't touch!), and rough-leaf dogwood all expressing deep reds. Elms are developing yellows as are multiple other forest species. Many trees and shrubs are still green creating a contrast of color. Also, don't forget about the flush of fall flowers scattered in the park's pocket prairies.
Many state parks in the region have beautiful fall colors such as Daingerfield State Park and Lake Bob Sandlin State Park just to name a couple. With your paid admission at Cooper Lake State Park, you can visit other state parks on the same day for free! Plan a day with family and friends to experience all the beauty fall has to offer at a Texas State Park!
Cooper Lake State Park entrance fees are $5 for adults; kids 12 and under always free. Senior Texans 65 or older will only pay $3 to enter the park daily with a Bluebonnet Pass. Unlimited park entrances for you and everyone in your vehicle can be accomplished with the purchase of a Texas State Park Annual Pass for $70, which is good for over 12 months. Buy your pass and let your Texas adventure begin!
For more information on the park, please visit and like our Facebook pages (Cooper Lake State Park – South Sulphur (903)-945-5256 and Cooper Lake State Park – Doctors Creek (903) 395-3100).