Two women were arrested for controlled substance possession following a parking lot traffic stop Sunday afternoon, according to arrest reports.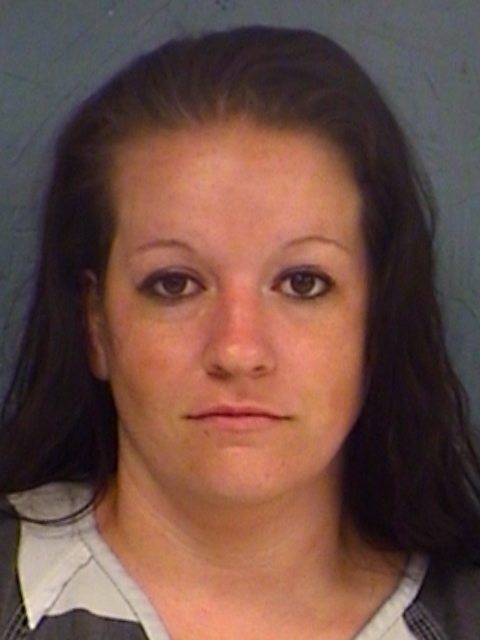 Hopkins County Sheriff's Office Deputy Jason Lavender and Sgt. Richard Greer conducted a traffic stop in an East Industrial Drive motel parking lot around 1:45 p.m. Oct. 25. The driver of a Mitsubishi Endeavor was known to the officers to have a suspended driver's license and there was no insurance on the vehicle.
The sheriff's deputies had receiving information alleging a woman associated with the vehicle was involved in the sale and distribution of narcotics. The officers received permission to search the SUV. The driver, identified in arrest reports as 46-year-old Misty Lynn Cribbs of Sulphur Springs, allegedly clutched a small yellow plastic purse when she exited the vehicle. When told to leave it in the vehicle unless she granted Sgt. Greer permission to search it for weapons, she balked.
"Cribbs did not want to leave the purse in the vehicle and became visibly upset when we talked to her about the purse. Cribbs then admitted to having contraband inside her purse," said Deputy Lavender.
Greer alleged the woman to be visibly nervous and hesitant. He then asked her "what she had and where it was, and she stated it was in the bag." Cribbs then allegedly admitted the bag contained meth. Greer then took possession of the bag, inside of which he found a clear circular container with 2 baggies with a significant amount of suspected crystal methamphetamine that later weighed 10.21 grams, 2 cut straws and a rubber band; a set of digital scales; and a torch lighter.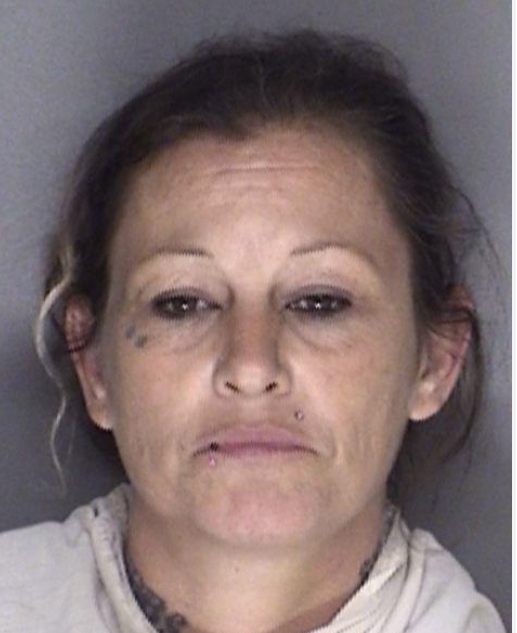 Cribbs was taken into custody for possession of 4 grams or more but less than 200 grams of a Penalty Group 1 controlled substance. She allegedly told the sheriff's office she was staying in a room at the motel, where her roommate was at. When asked, she reportedly said she didn't think there was any contraband in the room. Deputies had Cribbs call the roommate to take possession of the SUV. The roommate, identified as 32-year-old Melissa Raye Hamilton of Sulphur Springs, did.
The 46-year-old Sulphur Springs woman gave permission for the sheriff's deputies to search the room in front of Hamilton. Lavender escorted Hamilton to the motel room, along with the hotel manager. The manger unlocked the door.
When he opened the door to verify there were no other people in the room, Lavender alleged seeing not people but contraband, a small amount of suspected methamphetamine on a plate, on the bed. Further search of the room allegedly revealed approximately 5.03 grams of suspected methamphetamine. Consequently, Hamilton was arrested at 3:13 p.m. Oct. 25 for possession of 4 grams or more but less than 200 grams of a Penalty Group 1 controlled substance. Cribbs was charged in connection with the substance found in the motel room as well.
Cribbs remained in Hopkins County jail Monday morning, Oct. 26, 2020, on both possession of 4 grams or more but less than 200 grams of a Penalty Group 1 controlled substance charges; her bond was set at $35,000 per charge.
Hamilton, who is also known by Melissa Raye Johnson, remained in Hopkins County jail Monday, Oct. 26, 2020 in lieu of $35,000 bond on the controlled substance charge.
Sunday marked the second time in just under a year that Hamilton has been booked into Hopkins County jail on a felony controlled substance charge. She spent from Oct. 28, 2019 to Jan. 15, 2020 in the county jail on a manufacture or delivery of a controlled substance warrant.
---
The Hopkins County Sheriff's Office is located at 298 Rosemont St., Sulphur Springs, TX 75482. Non-emergency calls can be made to (903) 438-4040.