A 42-year-old Sulphur Springs man was accused of choking a female at a residence on Sept. 6, according to arrest reports.
Hopkins County Sheriff's Office Communications Operators dispatched Deputies Drew Fisher and Justin Wilkerson, along with Sgt. Tanner Steward, at 10:19 p.m. Sept. 6 to a County Road 1174 residence, where residents were reported to be embroiled in a physical altercation.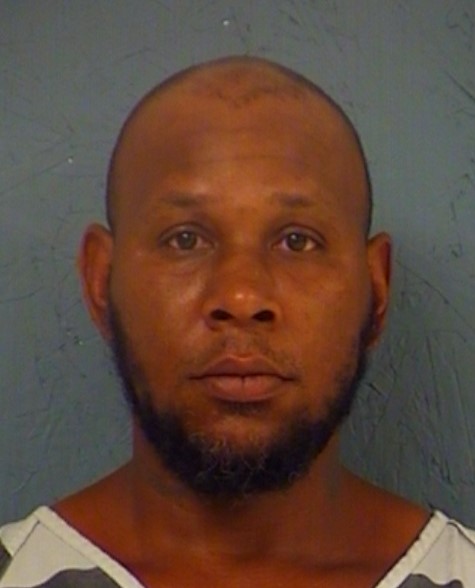 Upon arrival, Fisher reported seeing a female crying while seated in the driver's seat of a vehicle. A male at the residence was alleged to have assaulted her.
Fisher contacted the man standing in a residence doorway and asked him to step out and talk with him. He responded by slamming the door. Fisher approached the door and again asked the man to step out to talk to him regarding the alleged assault. The man asked if the deputies had a warrant. Fisher explained that he did not need one due to the ongoing assault.
Sgt. Steward then arrived. The man, identified in arrest reports as Matthew James Conley, opened the door and talked with Steward, while Fisher talked with the female.
Deputies determined, based on information gleaned, that Conley choked the woman. Conley allegedly became very argumentative and physically resisted deputies, after being detained at 10:44 p.m. for assault. Deputies reported forcing Conley to a patrol vehicle and into the backseat. Steward transported Conley to jail, where he was booked for family violence assault impeding breathing or circulation.
Conley remained in Hopkins County jail Tuesday morning, Sept. 8. Bond on the felony charge was set at $20,000.
Sunday, Sept. 6, was not the first time time Conley has been jailed in Hopkins County on assault charges, according to jail reports. He was also jailed in Hopkins County for assault causing bodily injury on Oct. 27, 1995 and Jan. 30, 1996; injury to a child on July 3, 1996; family violence assault causing bodily injury on Nov. 1, 2004, and Nov. 1, 2013, according to jail records.
Sunday was the second time in the last month that Conley has been booked into Hopkins County jail; he was also arrested Aug. 16, 2020, for driving while license invalid.


If you have an emergency, dial 9-1-1
The Hopkins County Sheriff's Office is located at 298 Rosemont Sulphur Springs, TX 75482. You can reach them for non-emergency matters at (903) 438-4040.