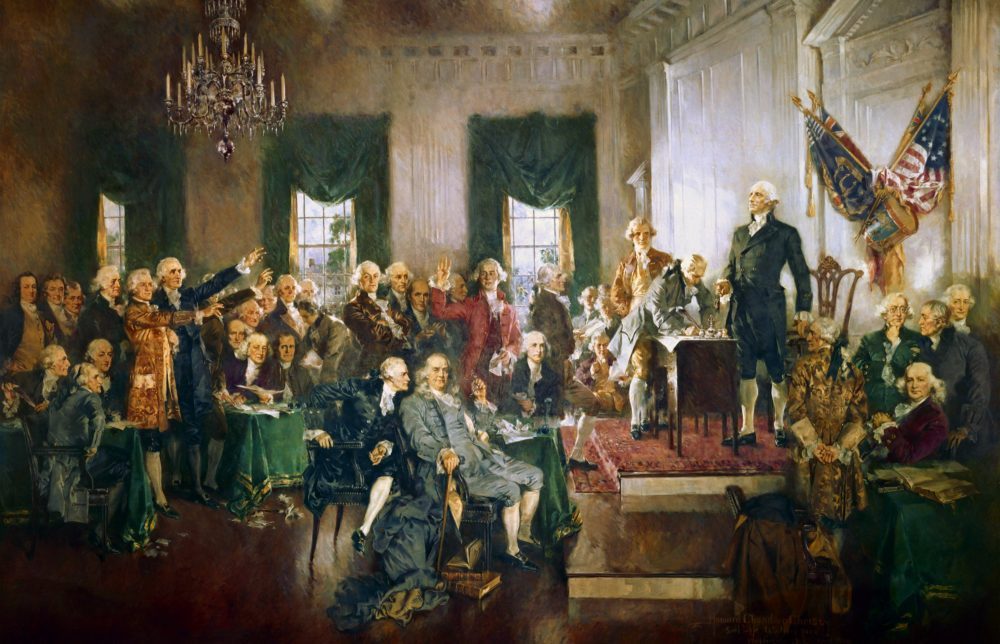 The observance of Constitution Week runs annually from September 17 to September 23. It was officially enacted on August 2, 1956 by President Dwight D. Eisenhower from a congressional resolution petitioned by the Daughters of the American Revolution , but it was George W Bush who officially declared the inception of Constitution Week in September 2002.[2]
The purpose of the observance week is to promote study and education about the United States Constitution which was originally adopted by the American Congress of the Confederation on September 17, 1787. Specifically, the Daughter's of the American Revolution state the purpose as:
Emphasize citizens' responsibilities for protecting and defending the Constitution.
Inform people that the Constitution is the basis for America's great heritage and the foundation for our way of life.
Encourage the study of the historical events which led to the framing of the Constitution in September 1787.[3]
The Captain David Phillips Chapter of the Daughters of the American Revolution met on Saturday September 12, 2020 at Gafford Chapel United Methodist Church. During the meeting, two proclamations were presented by County Judge Robert Newsom; one for Star Spangled Banner Day September 14, and one for Uncle Sam Day September 13. Both these dates lead up to Constitution Week, September 17-23. The DAR chapter will have a display at the Sulphur Springs Public Library which everyone is welcome to view.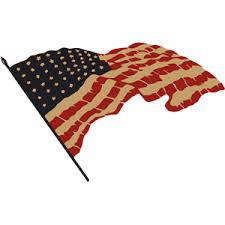 "Uncle Sam Day" is September 13. Uncle Sam became the nickname for the United States government more than 200 years ago. It was coined indirectly by Sam Wilson, a meatpacker from New York. Wilson, who in supplying barrels of meat for soldiers during the War of 1812, identified the shipments by stamping 'U.S.' on the barrels. Soldiers dubbed the deliveries as being from "Uncle Sam". The image of Uncle Sam has had many forms, most with the starred top hat and striped pants. His image with the slogan "I Want You for the U.S. Army" first appeared in "Leslie's Weekly" news magazine during a World War 1 recruitment campaign.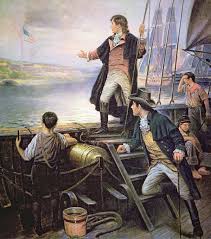 "Star Spangled Banner Day" is September 14. A few lines were jotted down by an observer during a fierce battle in the War of 1812. Those lines became a poem in the mind of attorney Francis Scott Key who at daybreak next morning, beheld the American flag still flying. He originally titled the work "The Defense of Fort McHenry". The poem was later set to music, and in 1931 became America's national anthem, "The Star Spangled Banner".