The 2020-2021 Hopkins County United Way goal and theme, along with a few changes to the annual campaign, were announced at the annual workers kick off lunch, held Tuesday, Sept. 22, at First United Methodist Church.
Campaign Chair Mike Horne said the goal this year is to be United Together to raise $150,000 to benefit people of all ages through HCUW's allocations to 19 local agencies.
Horne chose the theme based on the challenges brought on by COVID-19 which over the last 6 months has separated many, as well as social injustices.
The chairman said while the $150,000 goal may seem like a lot, especial in these times of economic instability or change for some, he feels confident the Hopkins County community will rise to the challenge to their neighbors through United Way.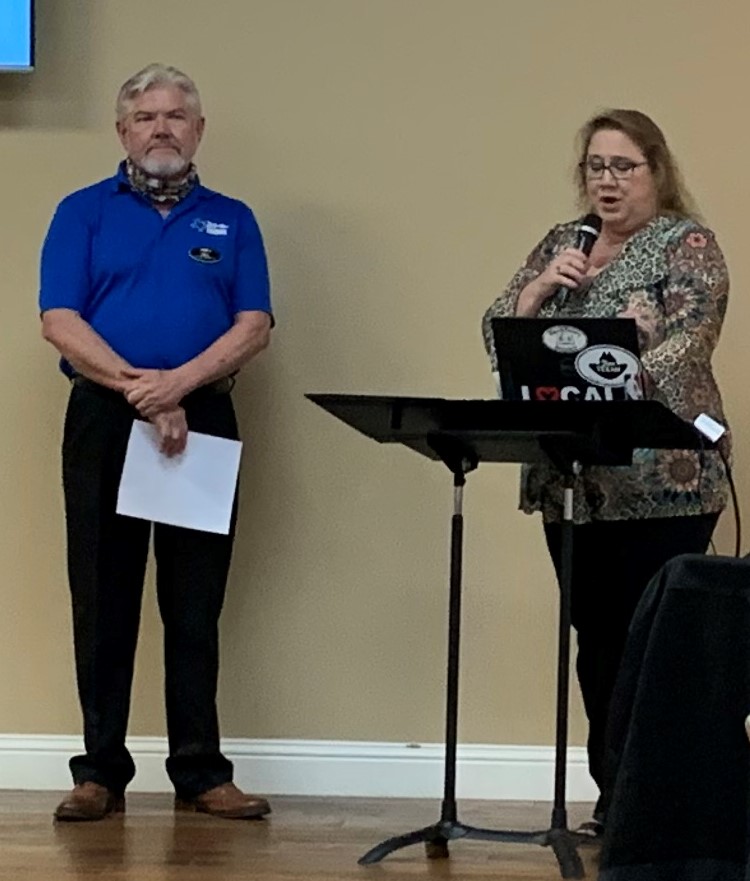 "That's a little less than last year because of what 2020 is. I think we will greatly exceed that, but we wanted to be sure so we lowered it a little bit," Horne said.
Beverley Owens, co-president with husband Bill Owens, expressed appreciation to all workers for collecting packets, which gives a helping hand to hope to people in the community through the 19 organizations allocated funds from the $150,000 campaign.
This year, Brandon Williams will be updating a Hopkins County United Way Facebook page regularly, including posting videos featuring representatives from some of the organizations who benefit from the annual fundraiser. A promotional link on Facebook will allow those who wish to give but who do not contribute already through a business or organization to do so online . There will also be a Pay Pal option for donations of any amount from $1 up.
The campaign chair will also be available for workplace visit in person or virtually, to discuss HCUW for those businesses and organizations interested. Contact him directly or contact HCUW Executive Secretary Susan Berning at 903-243-4066.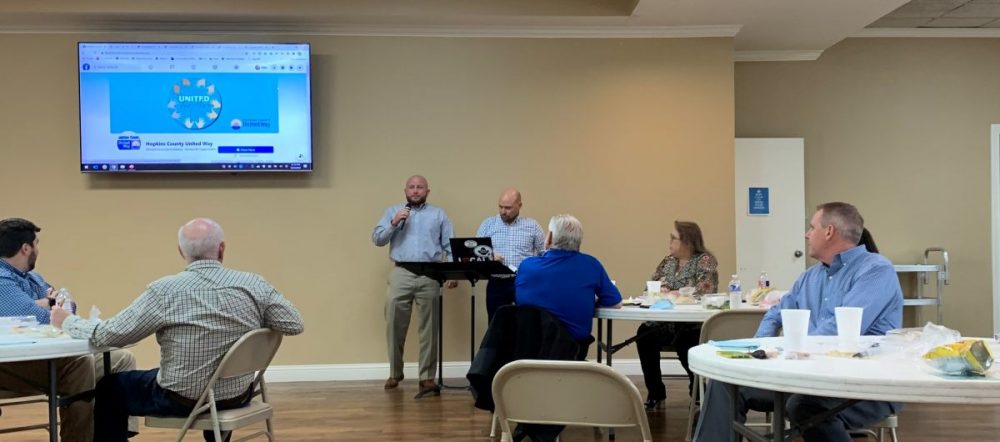 HCUW has allocated funding from the $150,000 campaign to the 19 agencies as follows:
Boy Scouts of America, Circle Ten Council $2,100
Bright Star Baseball $1,000
CANHelp $8,000
East Texas Council on Alcohol/Drug Abuse $2,000
Heritage Christian Counseling Center $8,000
Hopkins County 4-H $2,000
Hopkins County Christian Alliance on behalf of Community Cupboard $7,000
Hopkins County Christian Alliance on behalf of Empty Stocking $1,000
Hopkins County Community Chest $54,500
Jehovah Jireah Food Pantry $1,000
Lake Country CASA $9,000
Lakes Regional Community Center on behalf of Our Place $4,000
Meal-A-Day Sulphur Springs $7,000
Northeast Texaas Child Advocacy Center, Inc. $3,500
SAFE-T (Shelter Agencies for Families in East Texas $4,000
Shadow Ranch Therapeutic Riding Center $4,000
Sulphur Springs Symphony League $1,000
Teen Court $3,500
The Dinner Bell $3,000
HCUW also allocated $3,000 to United Way Worldwide. In the past 1 percent went to UWW. However, this year the global organization set a minimum membership fee of $3,000 to be part of the organization. United Way is a 65-year tradition in Hopkins County.
An additional $21,400 is budgeted for administrative expenses, which include a salary for the part-time secretary, supplies, utilities, the annual audit, postage and campaign materials.
HCUW will have weekly report meeting, during which campaign workers can turn in packets and give an update on progres, and the campaign total will be tallied. However, a HCUW 100% Club will not be announced following each meeting this year. HCUW officers determined that every donation is important and appreciated, no matter how large or small.
The 2020-21 HCUW officers offered thanks to the many who support HCUW through their financial contributions as well as service as the many community members who volunteer their time to serve as campaign workers. Many have served in multiple capacities over the years, some continue to serve in multiple roles.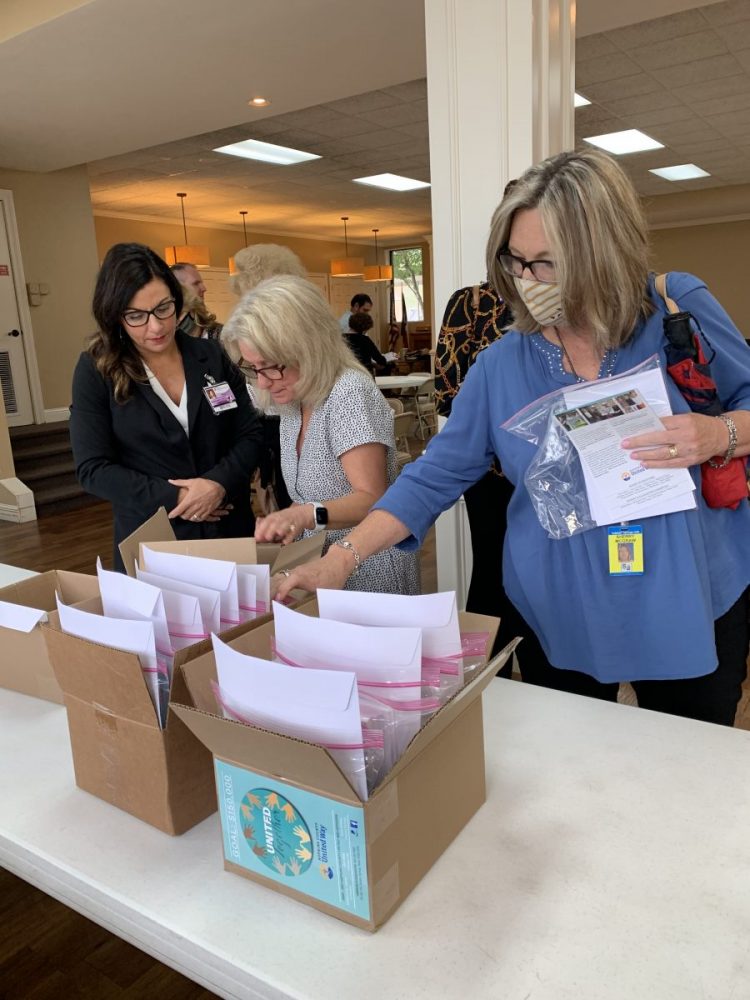 This year the Board of Directors includes Chuck Askins, Larry Crowson, Debra Evans, Markeda Fisher, Charlotte Henderson, Mike Horne, Mike Jumper, Sherry McGraw, Kristy Moseley, Beverley Owens, Bill Owens and Larry Wills.
The Budget and Allocation Committee includes Lezley Brown, Markeda Fisher, Charlotte Henderson, Mike Horne Beverley Owens and Bill Owens.
After lunch, the campaign workers received campaign donation packets, which are being distributed to businesses and organizations in the community.