Sulphur Springs Police Department Special Crimes Unit investigators concluded an investigation into alleged distribution of methamphetamine by Adam Joshua Hodges Wednesday by serving Hodges with an additional controlled substance warrant.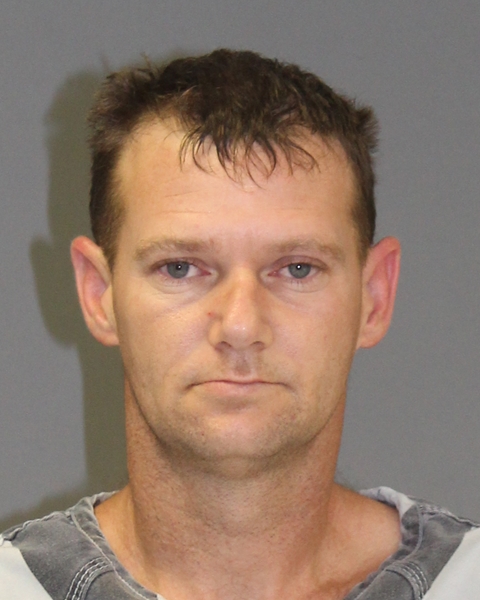 SCU Lt. Mark Estes and Sgt. Joe Scott alleged several purchases of meth were made from Hodges. During the investigation, a large amount of methamphetamine was seized. The SCU investigators obtained and served the 36-year-old Yantis man at the county jail Sept. 9 with a warrant for manufacture or delivery of 4 grams or more but less than 200 grams of a Penalty Group 1 controlled substance at the county jail.
Hopkins County Sheriff's officers also reportedly served Hodges Sept. 3 with a warrant for theft of property valued at $300,000 or less, according to arrest and jail reports.
Hodges has been in custody since his arrest by SCU officers Wednesday, Sept. 2. The SCU officers reported obtaining a warrant for Hodges' arrest and were conducting surveillance, watching for his vehicle in an effort to make an arrest.
Estes and Scott reported first seeing the vehicle being driven by Hodges around 1:25 p.m. Sept. 2 on College Street. Officers attempted a traffic stop, but the car continued into the 200 block of Morris Drive before stopping. The driver, identified by officers as Hodges, then jumped out of the car and ran. Estes and Scott, along with SSPD Officer Sean Hoffman who had responded to assist, chased after the man. Hodges ran through a yard and jumped two fences before being caught in a field behind a residence, the SCU officers alleged.
Hodges allegedly had a baggy containing 4.54 grams of suspected hydrocodone pills in his pocket and had a bag with 18.73 grams of packaged suspected methamphetamine and 1.38 grams of packaged suspected heroin in it. A 5-gallon bucket found in the trunk of the car Hodges excited on Sept. 2 reportedly contained 4.85 pounds of marijuana as well, according to the SCU officers.
Hodges arrest on Sept. 2 marked the second time in less than 2 weeks and third time in the last 2 months that Hodges was booked into Hopkins County jail on a controlled substance charge.
KSSTRadio.com publishes Sulphur Springs Police Department reports and news. The Police Department is located at 125 Davis St., Sulphur Springs, Texas. Non-emergency calls can be made to (903) 885-7602.
If you have an emergency dial 9-1-1.
The Sulphur Springs Police Department continues to serve its citizens with pride in its overall mission and will strive to provide the best possible police force in the 21st century.
---
The Hopkins County Sheriff's Office is located at 298 Rosemont St., Sulphur Springs, TX 75482.
Non-emergency calls can be made to (903) 438-4040.