Firearms and suspected black tar heroin and cocaine were allegedly found during an Interstate 30 traffic stop early Tuesday morning, resulting in a Dallas man's arrest on three felony charges, according to arrest reports. Hopkins County Sheriff's Office Sgt. Scott Davis at 1:21 a.m. Sept. 8 spotted a tan Chevrolet Tahoe, which fit the description of a vehicle called in to 911 dispatchers as possibly being driven by a drunk driver on I-30 east near mile marker 120. Davis reported the sport utility vehicle was not being driven in a single lane when he noticed it. The SUV drifted onto the shoulder, then was driven halfway between both lanes of travel, so he stopped it at mile marker 121.
Upon contact with the driver, Davis reported the man appeared to be "highly nervous," to the point his hands trembled. He also spoke as if rambling, Davis wrote in arrest reports. The driver, identified in reports as 28-year-old Charles Edwin Brooks II of Dallas, reportedly admitted to being a convicted felon and that he had firearms in the vehicle. When asked if he had any illegal narcotics in the vehicle, the Dallas man denied having any, and claimed to be nervous because of firearms in the SUV. He also had a dog and cat in the vehicle with him.
Davis had Brooks step out of the vehicle with the cat while he searched the SUV. Davis reported seeing an open prescription bottle with no label that contained what appeared to be xanax pills.
HCSO Deputy Colt Patterson arrived to assist Davis with the vehicle search. Found in the passenger's seat were a black bank bag and hard glasses case alleged to contain multiple used syringes, a black tar-like substance believed to be heroin and a small bag containing a white, powdery substance suspected to be cocaine, a belt of the kind used as a tourniquet and multiple other items containing residue of suspected black tar heroin. A rifle and pistol were reportedly found on the back floorboard. A large amount of jewelry was also allegedly strewn throughout the vehicle.
Due to the circumstances and Brooks' criminal history, the vehicle was taken to the sheriff's office sally port, awaiting contact with the man's sister to confirm the items were not stolen. Brooks was taken into custody at 1:36 a.m. and booked into Hopkins County jail just before 4 a.m. Sept. 8 on an unlawful possession of a firearm by a felon charge and two possession of less than 1 gram of a Penalty Group 1 controlled substance charges, according to arrest reports. The dog and cat were turned over to Sulphur Springs Animal Rescue.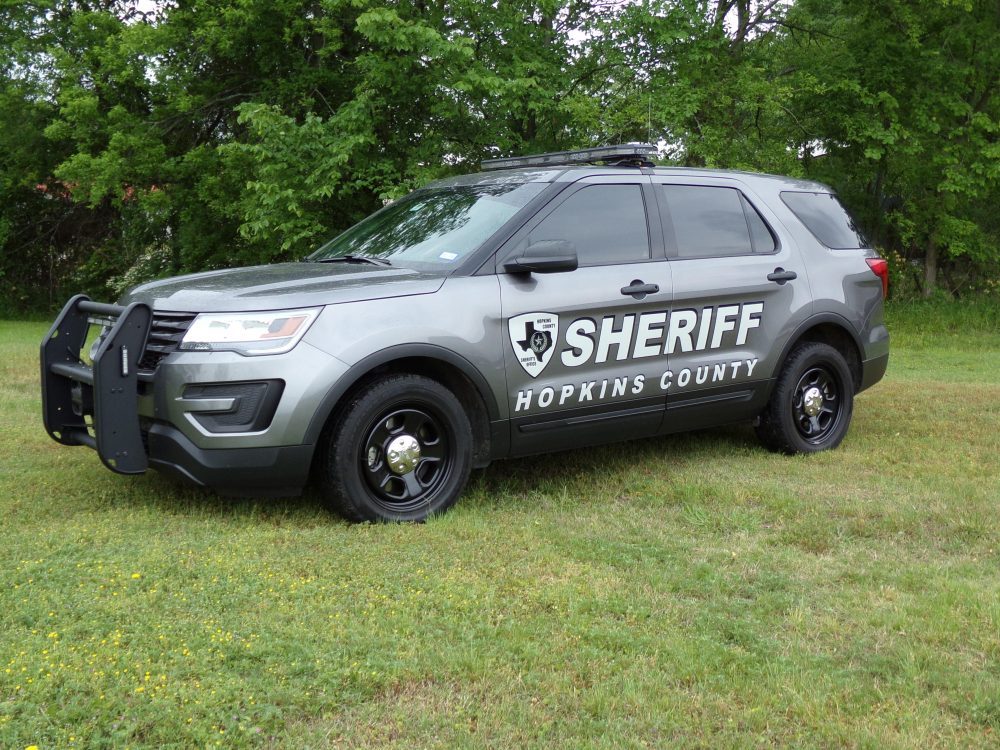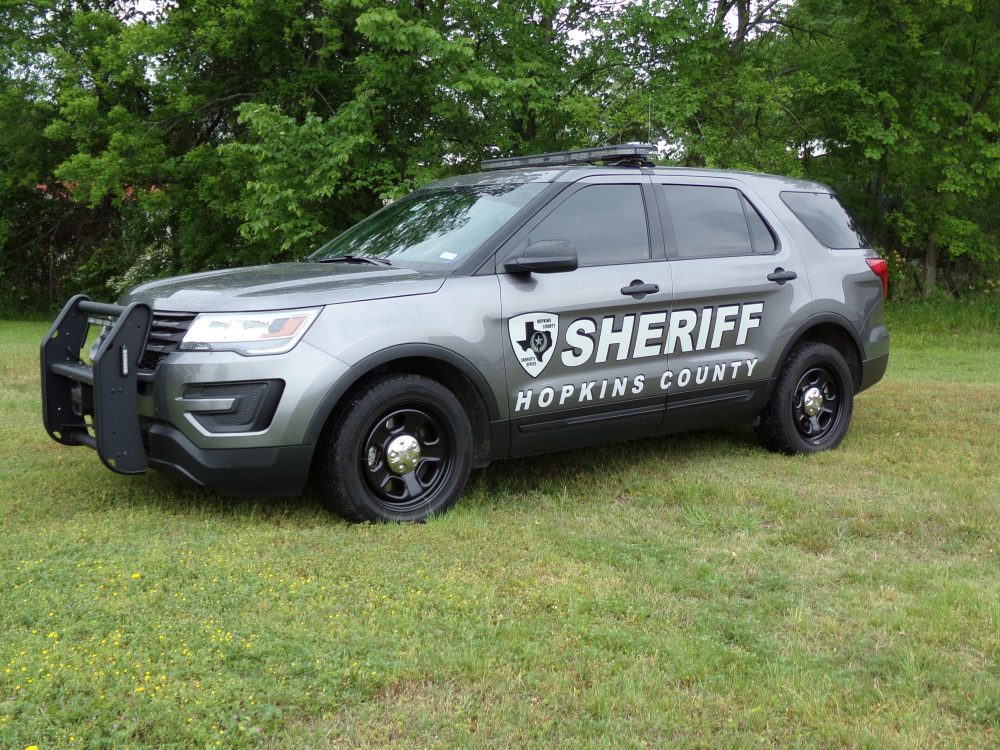 ---
The Hopkins County Sheriff's Office is located at 298 Rosemont St., Sulphur Springs, TX 75482.
Non-emergency calls can be made to (903) 438-4040.