By Ross LaBenske
SULPHUR SPRINGS — Hopkins-Rains Retired School Personnel recently completed a service project in support of public educators returning to work in these challenging times.
The members voted to award a $50 cash prize to one teacher in each district in Hopkins and Rains Counties. Drawings were held in each district to pick the winner of a $50 bill to be used for classroom needs.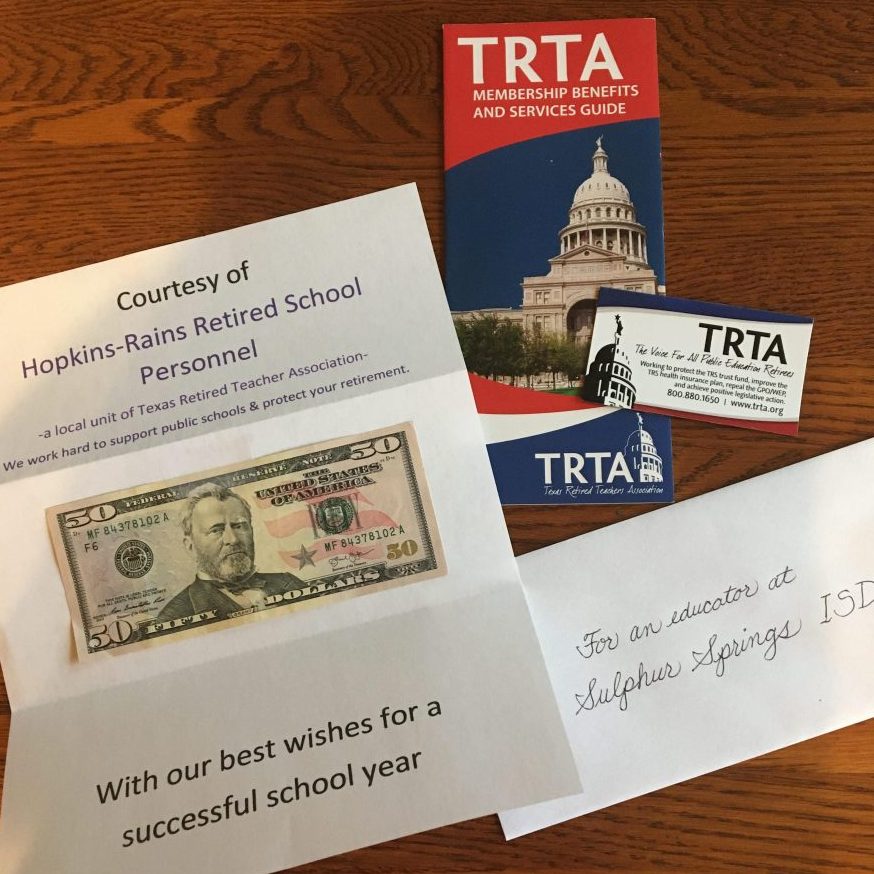 The photos below show the winners at Sulphur Springs ISD. Superintendent Mike Lamb at SSISD was extremely resourceful, soliciting matching donations from area banks so that a teacher at each campus in Sulphur Springs ISD could receive a $50 cash gift. Photos of their nine winners are pictured in the slideshow below.
Winners of the award in rural Hopkins county schools and rural Rains county schools are picture in the slideshow below.
Como-Pickton CISD: Carrie Williams, AVID facilitator

Cumby ISD: Misty Sawyer, 4th grade Math

Miller Grover ISD: Belinda Smith, High School Science

North Hopkins ISD: Elementary Literacy Specialist

Rains County ISD: Jennifer Pederson, 2nd grade teacher

Sulphur Bluff ISD: Janie Vandiver, Family & Consumer Science