Two men were caught with contraband overnight Friday, according to arrest reports.
Jackson Street Controlled Substance Arrest Hopkins County Sheriff's Office deputies were made aware of a drug transaction scheduled to occur Sept. 19. Sgt. Tanner Steward and Investigator Wade Sheets reported seeing 33-year-old Kerry Lee Jones of Cooper pick up another individual using a Chevrolet Malibu early Saturday morning. Jones then allegedly purchased methamphetamine inside a Helm Lane business and delivered it to the other person.
The sheriff's officers reported stopping the car on Jackson Street at Church Street at 2:48 a.m. Saturday. They located approximately 1.5 grams of a substance which field-tested positive for methamphetamine, resulting in Jones' arrest for manufacture or delivery of 1 gram or more but less than 4 grams of a Penalty Group 1 controlled substance.
Main Street Drug Paraphernalia Arrest
Deputies reported stopped a 21-year-old Cumby man on Main Street at Hillcrest Drive at 10:13 p.m. Sept. 18 because the license plate on the car Ford F150 pickup he was driving was obscured.
Upon contact with the man, he allegedly admitted to having a small amount of marijuana inside the truck. Deputies reported finding a small bag containing marijuana, a pipe with marijuana residue inside of it and an open alcoholic beverage container during a search of the pickup.
Consequently, the 21-year-old Cumby man was arrested for possession of drug paraphernalia, according to arrest reports. He was released from Hopkins County jail on the misdemeanor charge Saturday morning, according to jail reports.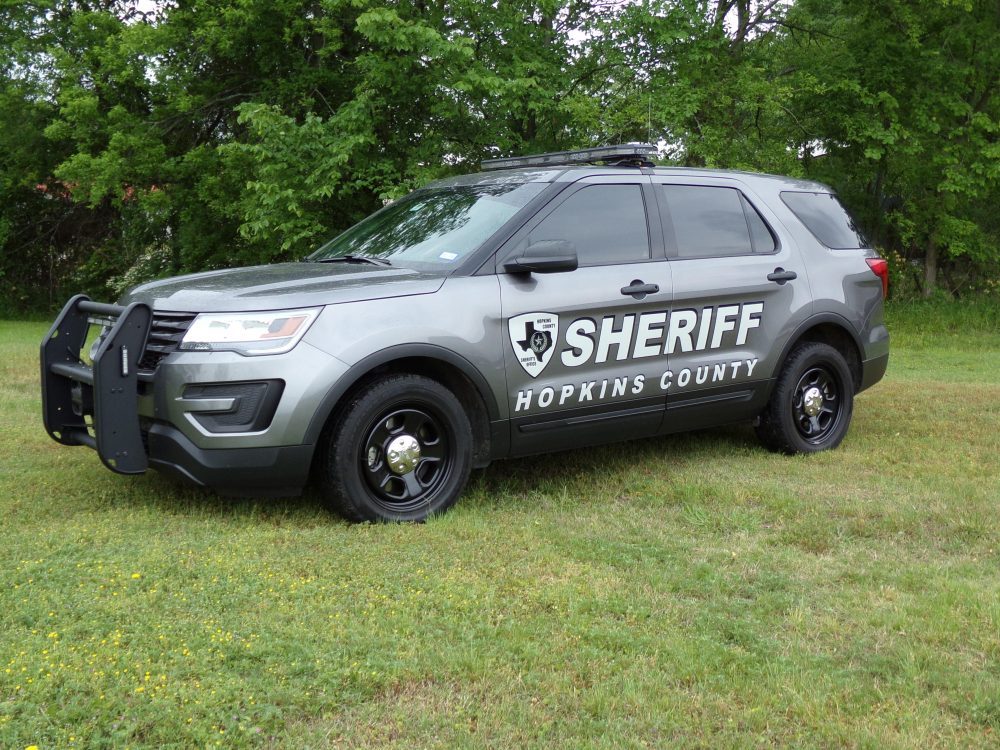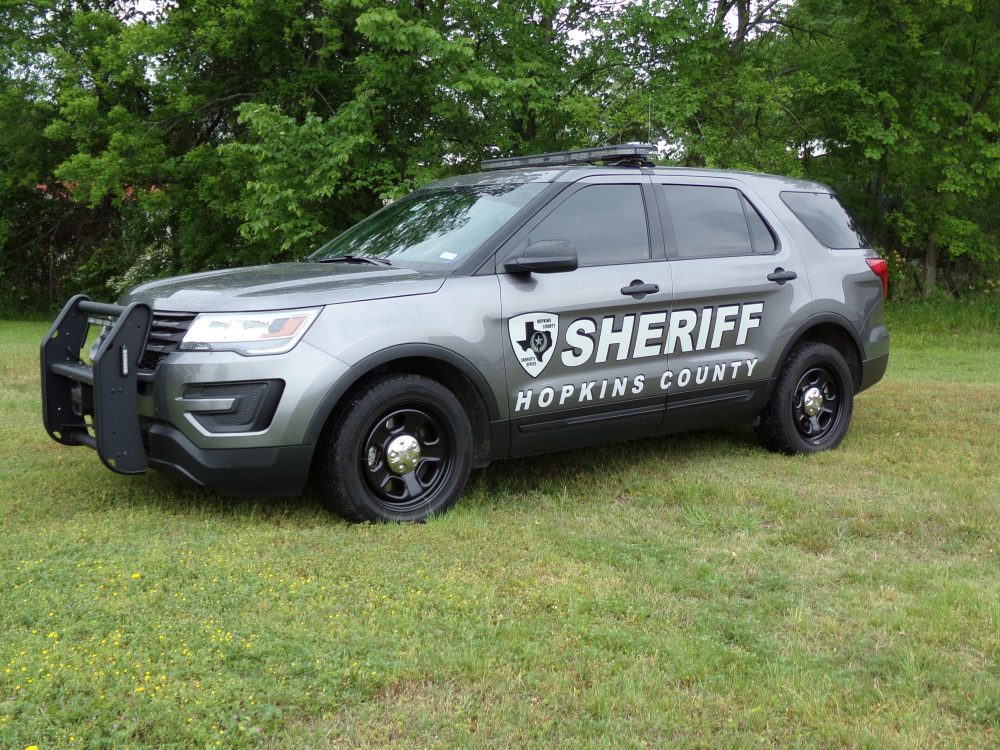 If you have an emergency, dial 9-1-1
The Hopkins County Sheriff's Office is located at 298 Rosemont Sulphur Springs, TX 75482. You can reach them for non-emergency matters at (903) 438-4040.
---
KSST does not publish the names or photos of people charged with misdemeanor crimes in staff-generated reports, only those accused of felony offenses.
---