Pat Fallon of Prosper received the Republican Party's nomination for Congressional District 4 Saturday. Fallon replaces John Ratcliffe on the Nov. 3 ballot. Ratcliffe resigned the position upon being confirmed in May as the director of national intelligence.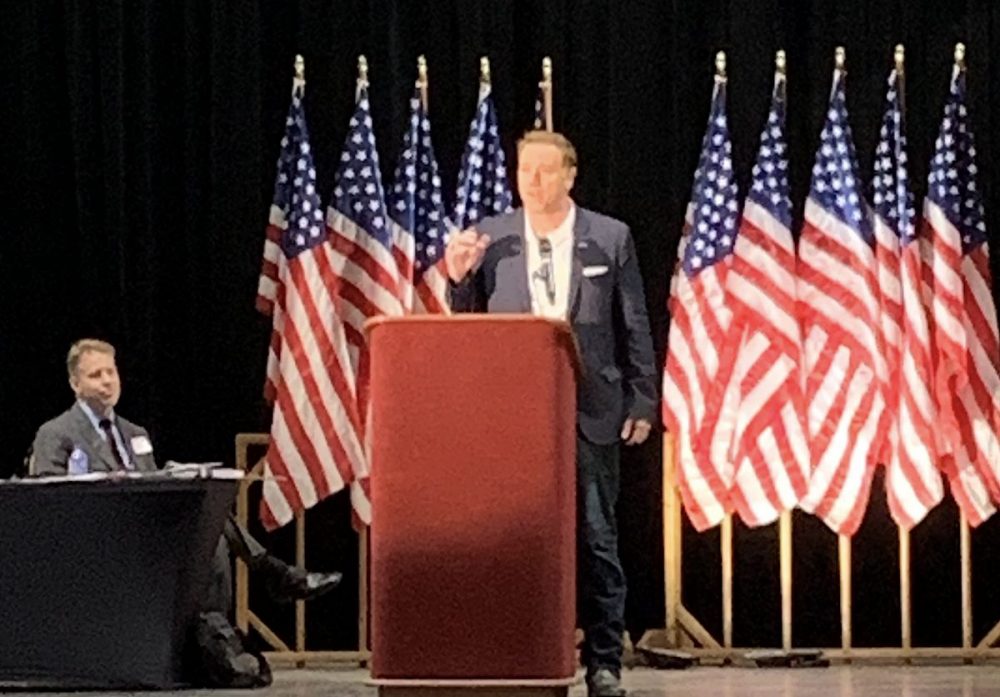 In order to be considered, a candidate had to be nominated by one of the county or precinct chairs at Saturday's meeting; that motion then had to be seconded by another.
Twelve of the 18 candidates were nominated. Nominees included Aaron Harris, Jason Ross, Travis Ransom, Zach Rateliff, Pat Fallon, Rodney Adams, Steve Gorman, Jim Pruitt, Trace Johannesen, Bob Worthen, Robert West and Casey Campbell.
Each of the nominees was given 3 minutes to speak. Afterward, the county and precinct chairs voted by secret ballot. There were reported to be 153 members of Congressional District 4 eligible to vote. Donnie Wisenbaker reported 145 ballots were cast.
A total of 73 votes was be needed to secure over 50 percent of votes cast for an outright win. Fallon received 82 votes. He was followed by Ross who received 23 votes (23.45 percent); Ransom with 16 votes (11.03 percent); Harris 5 votes (3.45 percent); Pruitt 2 votes (1.38 percent); and Worthen, West, Johannesen, Gorman and Campbell 1 vote each (0.69 percent).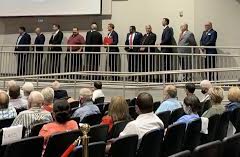 Fallon currently serves as Senator for District 30. He described his work not an occupation but an "occu-passion." During his 3 minute introduction Saturday, he cited his service over the last decade. He served on the city council, as a member of the House from 2013-2019 and has been a member of the Senate (representing District 30) since 2019.
"I have built one of the strongest most conservative voting records in the state. We banned sanctuary cities. We protected life. When everyone else was running for the hills when they were trying to take down our monuments and our history, I stood up and defended it, because they are coming after us. Respectfully, I am the one best positioned to defend this district from redistricting," Fallon said during his 3-minute speech.
The Republican Congressional District 4 nominee, upon being announced the winner, extended thanks to everyone who voted, and noted that the one thing everyone present have in common is a belief "in things greater than ourselves," specifically, "that the Lord God is great than we are," and in this country.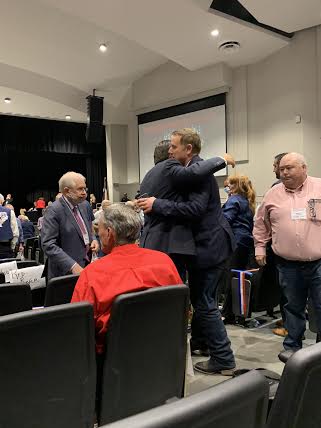 "I made a lot of promises to a lot of people and I mean them," Fallon said, noting a desire to work with Robert West and the other candidates and party participants present Saturday. "We need to thrash socialists in November. We need to make sure we run the score up in CD4 so we can help President Trump carry the state and save our country. We only have a few months left to do that. As hard as you've seen me work in the last 3 months, you ain't seen nothing yet. … Now, the real work begins and we do it united."
Fallon will face Democratic nominee Russell Foster in November.