A motorist allegedly drove off after handing an alcoholic beverage to the deputy, who stopped to check on the man parked at the roadside. The 54-year-old Arlington man was charged with evading arrest or detention with a vehicle and driving while intoxicated with an open container, according to arrest reports. Hopkins County Sheriff's Deputies Justin Wilkerson, Chris Baumann and Elijah Fite; and Sgt. Tanner Steward were dispatched at 10:45 p.m. Wednesday, Aug. 26, on Interstate 30 east in the right lane at 135 mile marker, where a vehicle was reported to be stopped, possibly stalled, with flashers on. Wilkerson reported locating a Cadillac TBS parked on the shoulder of I-30 east near mile marker 140.
Upon contact, Wilkerson alleged the driver was holding an open alcoholic beverage container. An alcohol odor emitted from the vehicle and the man reportedly spoke with slurred speech, as if intoxicated. The deputy asked him to hand over the suspected alcoholic beverage and step out of the vehicle. The man handed over the beverage as requested, but instead of stepping out of the vehicle, he began driving away in it, Wilkerson alleged in arrest reports.
The deputy ordered him to stop, but the vehicle continued east on I-30 at a high rate of speed. Wilkerson pursued the vehicle as it exited I-30 at County Line Road. The vehicle stopped in the 400 block of County Line Road.
The man was ordered to get out of the car and get on the ground with hands behind him. He complied and was placed into custody at 11:12 p.m. Franklin County deputies then arrived on scene as cover units. When he talked to the man, identified in arrest reports as 54-year-old Reginald Dewayne Shackelford of Arlington, Wilkerson alleged alcohol could still be smelled on him while talking to him and the man's speech was still slurred.
HCSO Deputies Fite, Baumann and Sgt. Steward arrived to relieved the Franklin County deputies. When asked, Shackelford allegedly refused to participate in any standard field sobriety testing. He was transported to jail; the vehicle was impounded. Shackelford agreed to a blood draw for analysis; the sample was taken at the hospital in Sulphur Springs, then, the Arlington man was booked into Hopkins County jail at 2:01 a.m Aug. 27 on evading arrest or detention and second offense driving while intoxicated with an open container charges, according to arrest reports.
Shackelford remained in Hopkins County overnight Friday; bond was set at $10,000 on the evading arrest charge and $5,000 on the DWI charge, according to jail reports.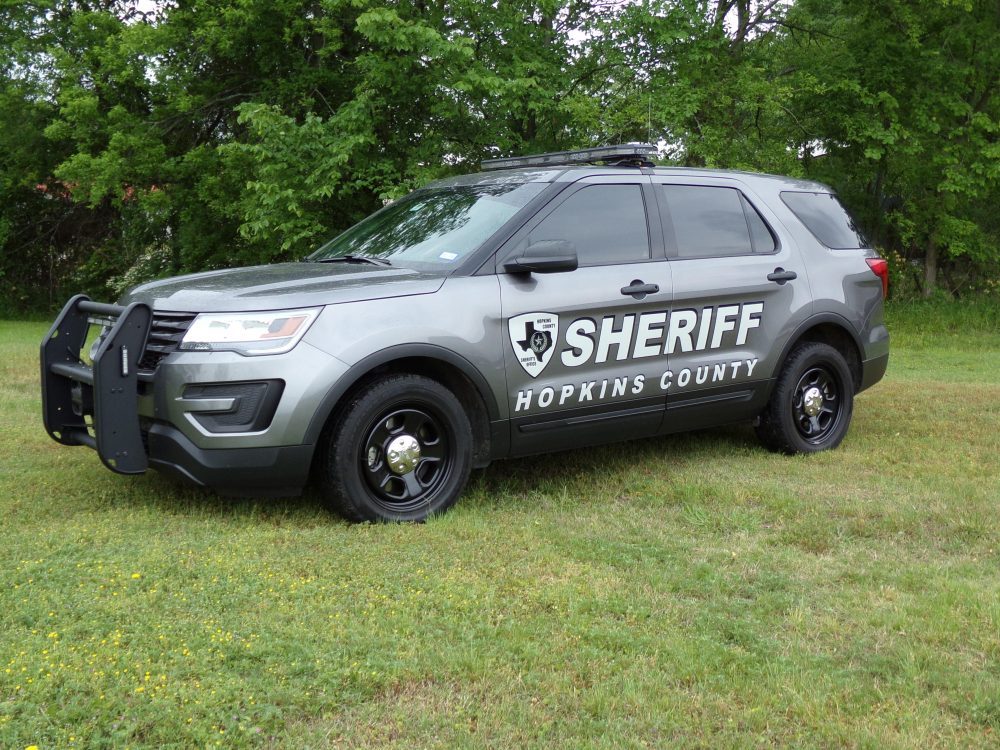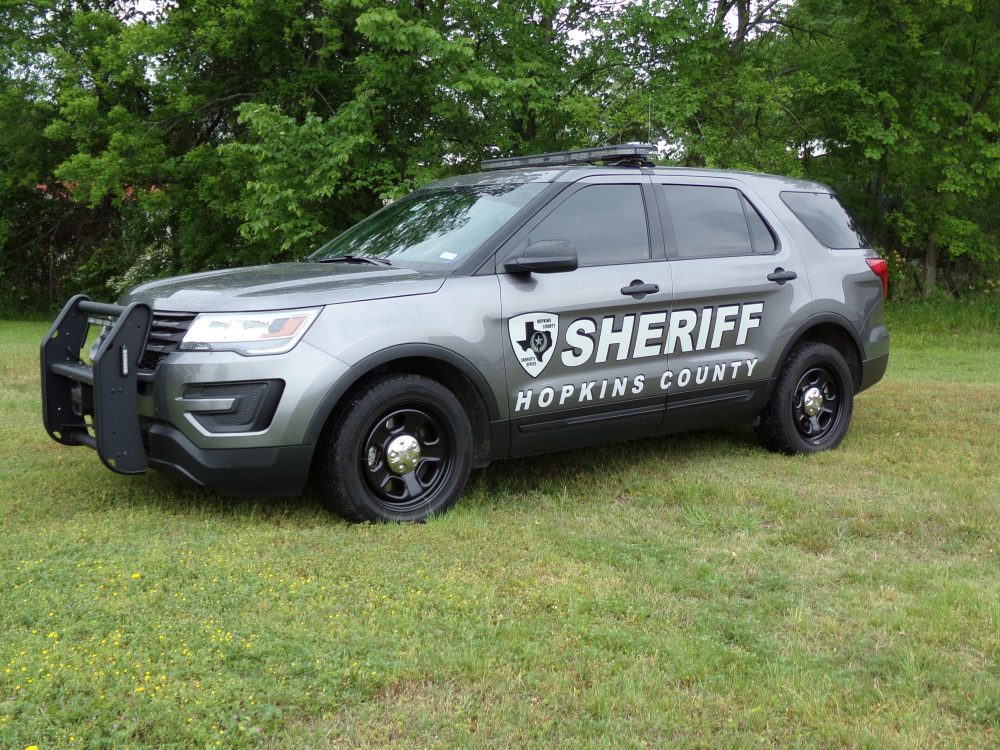 If you have an emergency, dial 9-1-1
The Hopkins County Sheriff's Office is located at 298 Rosemont Sulphur Springs, TX 75482. You can reach them for non-emergency matters at (903) 438-4040.