August 7, 2020 – A 22-year-old was caught early Wednesday morning driving a stolen car on Interstate 30, according to arrest reports.
Texas Department of Public Safety officials notified HCSO dispatchers a license plate reader had hit on a stolen vehicle on I-30 traveling east from mile marker 85 at 1:27 a.m. Aug. 5. Hunt and Hopkins County officials, including Cumby police, were alerted and began watching for the vehicle as it approached Hopkins County, according to sheriff's reports. Around 1:40 a.m. Aug. 5 Hopkins County Sheriff's Office, Cumby and Greenville Police Departments stopped an Acura at miler maker 110 on Interstate 30. The car, according to arrest reports, had been reported to Euless Police Department as stolen.
The driver was taken to the emergency room, where he allegedly admitted to Investigator Wade Sheets and Deputy Dan Turrentine to being the driver of the stolen vehicle. The Acura, according to arrest reports, was released to Grand Prairie Police Department.
Sheets and Turrentine reportedly transported the man from the hospital to the county jail. The 22-year-old identified in jail reports as Terrance Patrick Parkman Jr., who is also known as Terrance Patrick Parkland Jr. The man who indicated he had not permanent address, was booked into the county jail for unauthorized use of a motor vehicle, according to arrest reports.
He was released from Hopkins County jail later Aug. 5; bond on the charge was set at $5,000, according to jail reports.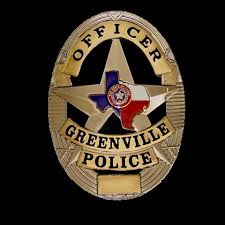 If you have an emergency, dial 9-1-1
The Hopkins County Sheriff's Office is located at 298 Rosemont Sulphur Springs, TX 75482. You can reach them for non-emergency matters at (903) 438-4040.