Deputies arrested a 37-year-old man who allegedly tried to use a prosthetic limb to hide marijuana was also found in possession of a methamphetamine pipe, marijuana cigarette and THC vape cartridge. He was also charged with criminal mischief after reportedly pulling on the door handle of a patrol vehicle so hard in an attempt to escape that the handle broke, deputies alleged in arrest reports. Hopkins County Sheriff's officers reported seeing a gray Chevrolet Metro approach a stop sign on Loop 301 at Industrial Drive. The high-mounted brake light wasn't working, so the sheriff's officers initiated a stop on Aug. 14 on the north Interstate 30 service road at College Street, according to arrest reports.
Upon contact with the drive, the man driving claimed to be headed to the library, but couldn't or wouldn't say why, Investigator Wade Sheets and Deputy Jason Lavender alleged in arrest reports. The man allegedly showed signs of nervousness, including heartbeat visible through is shirt and on the left side of his neck, and the muscles under his eye twitching.
The man was reportedly untruthful when asked about any criminal history. After exiting the vehicle, the allegedly claimed he didn't have anything illegal on him or in the vehicle. A pat down, which the sheriff's officer reported the man agreed to, allegedly something in his waistband. The man, identified in arrest reports as Dandrae Bernard Hanspard, allegedly attempted to pull away from the sheriff's office, and after being placed against a vehicle, admitted to having a methamphetamine pipe in a glasses case in his waistband. The item was retrieved. A search of the vehicle yielded a marijuana cigarette, which was destroyed at the roadside, Sheets and Lavender alleged in arrest reports.
When a second officer arrived to assist, the 37-year-old man's prosthetic arm was taken off. The arm upon first contact by that officer was laying int he man's lap. On second contact, the man had allegedly put the arm back on. Between the rubber cushion for the prosthetic and the arm was another bag that allegedly contained marijuana. A THC cartridge was also reportedly found in the vehicle.
Hanspard, who reportedly refused to give officer his address or city of residence, was taken into custody for possession of less than 1 gram of a Penalty Group 1 controlled substance and possession of less than 2 ounces of marijuana.
On the way to the jail, Hanspard reportedly unbuckled his seat belt, then, told the sheriff's officer he was going to get out of the patrol truck and bolt. He allegedly began kicking at the vehicle's windows and followed that up by pulling on the patrol vehicle's door handle to the point the handle broke, resulting in an additional charge for criminal mischief, sheriff's officers alleged in arrest reports.
Upon arrival at the sheriff's office, the man allegedly refused to answer any questions he was asked by jail staff and refused to comply with any orders or directives given by jail staff, and became aggressive toward jail staff. Consequently, Hanspard was placed into a violent cell.
The car was impounded. The suspected THC cartridge field-tested positive for THC oil, according to arrest reports.
The 37-year-old man remained in Hopkins County jail Monday morning, Aug. 17, on all three charges, according to jail reports.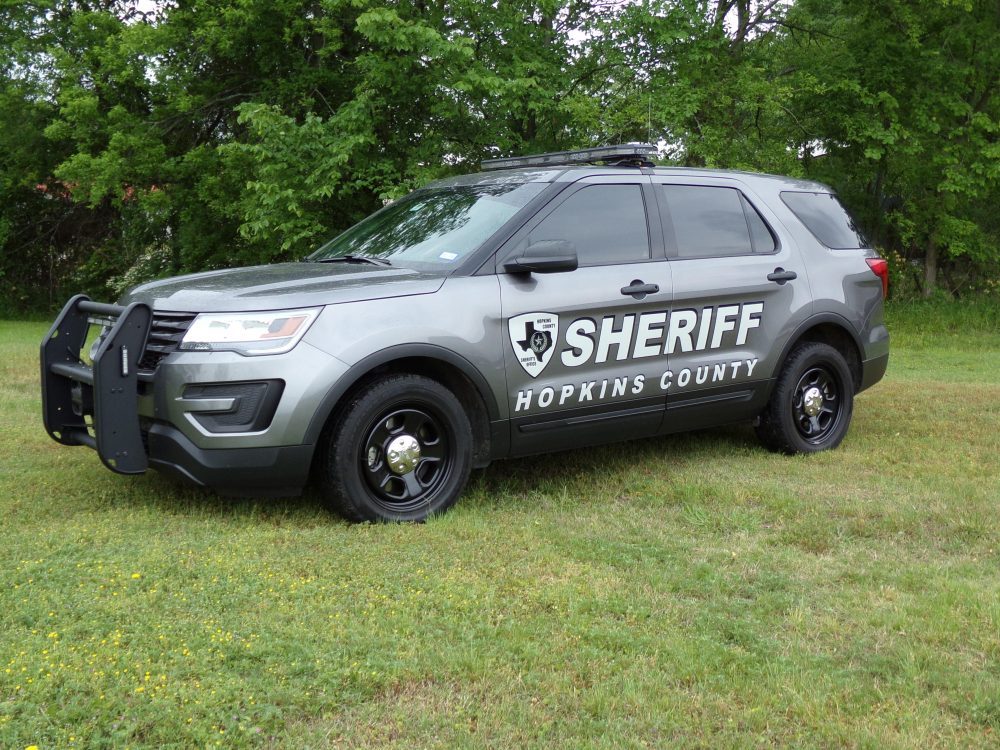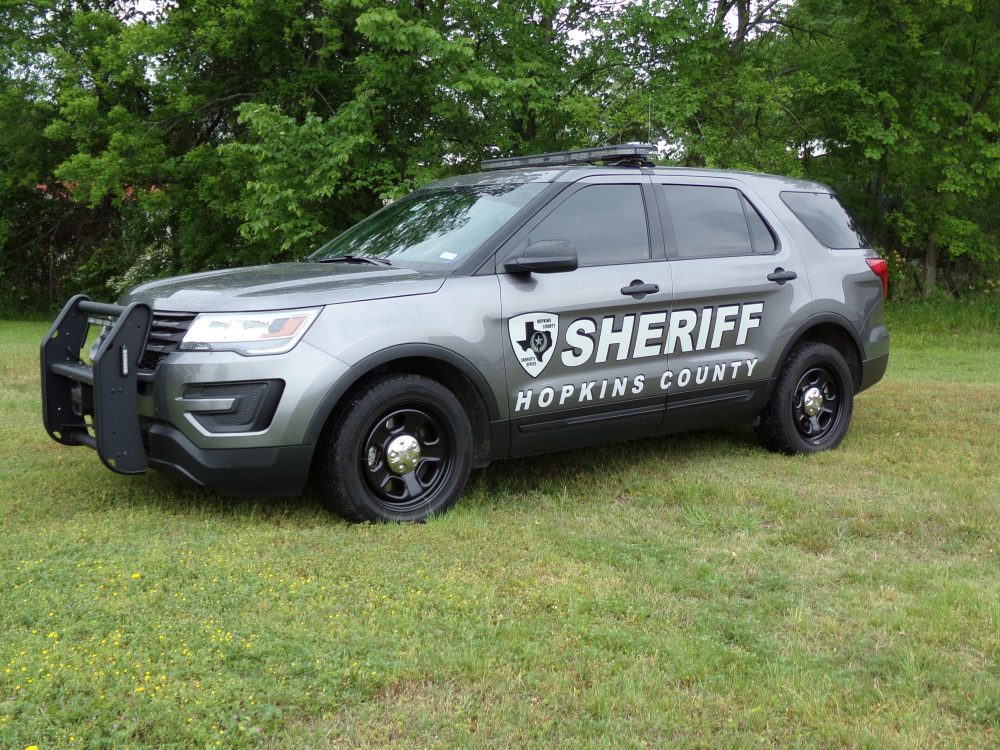 ---
The Hopkins County Sheriff's Office is located at 298 Rosemont St., Sulphur Springs, TX 75482.
Non-emergency calls can be made to (903) 438-4040.