An alert from a license plate reader reportedly helped a Hopkins County catch a wanted Sulphur Springs pair traveling east on Interstate 30 Friday evening, according to arrest reports. While on duty, Hopkins County Sheriff's Deputy Jason Lavender received an alert for a wanted/missing person from a license plate reader on a trailer near mile marker 84 on I-30 in Rockwall. He he stationed his patrol vehicle in the median on I-30 so he could watch eastbound traffic. He waited until he spotted a 2004 Ford F150 with the license plate indicated and registration that expired in June around the 110 exit in Cumby, then stopped the truck, the deputy alleged in arrest reports.
Lavender alleged smelling a strong odor of marijuana emitting from inside the pickup while speaking to the pair. A records check showed both to have outstanding warrant for their arrest. They were placed into custody for the warrants around 6:15 p.m. Aug. 28, 2020. A probable cause search of the pickup allegedly revealed a small amount of drug paraphernalia, for which he issued each a citation. Deputy Bobby Osornio assisted with the traffic stop.
Both were transported to Hopkins County jail. The 26-year-old Sulphur Springs man was booked into jail on Tarrant County misdemeanor warrants for unlawful carrying of a weapon and burglary of a vehicles. Emily Kay Edmondson, 22, of Sulphur Springs was booked into jail on a Hurst theft greater than or equal to $750 but less than $2,500 warrant, and on Dallas County felony warrants for violation of probation, which she was on a fraudulent use or possession of identifying information, possession of 1 gram or more but less than 4 grams of a Penalty Group 1 controlled substance and possession of 4 grams or more but less than 400 grams of a Penalty Group 2 controlled substance.
The pair remained in Hopkins County jail Saturday, Aug. 29, on the warrants and drug paraphernalia charge, according to jail reports.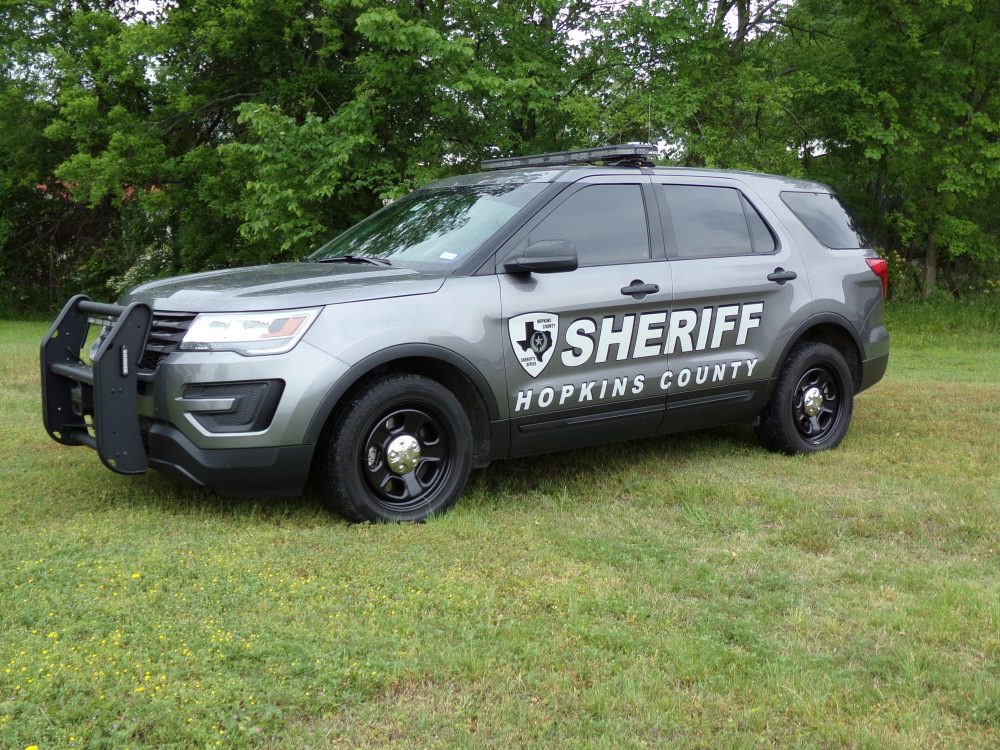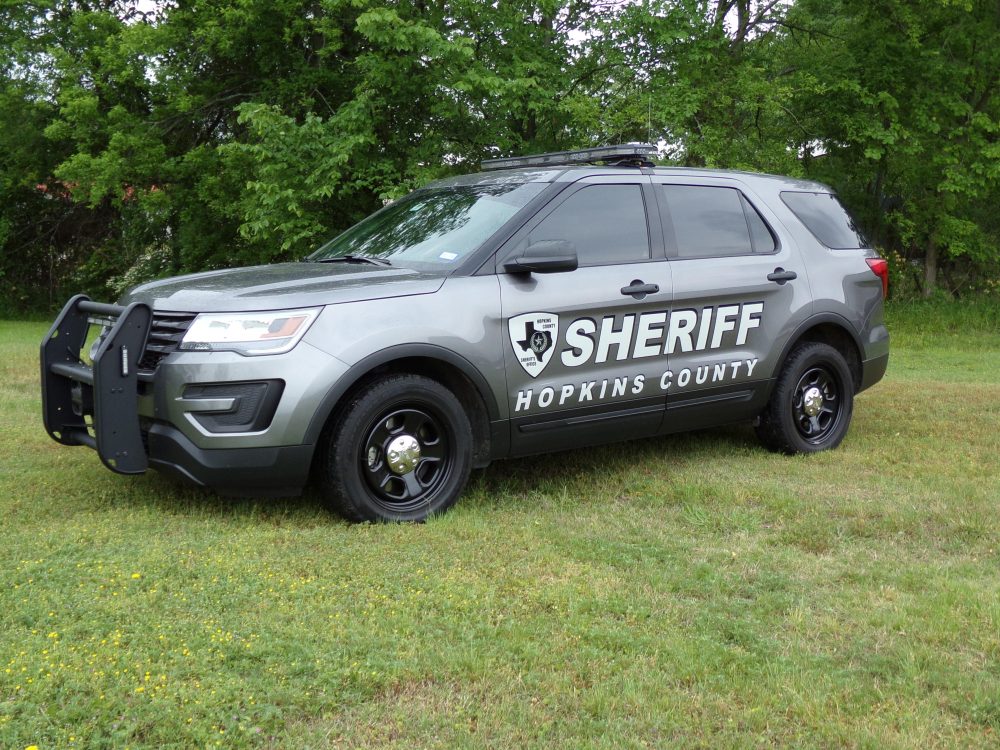 ---
The Hopkins County Sheriff's Office is located at 298 Rosemont St., Sulphur Springs, TX 75482.
Non-emergency calls can be made to (903) 438-4040.