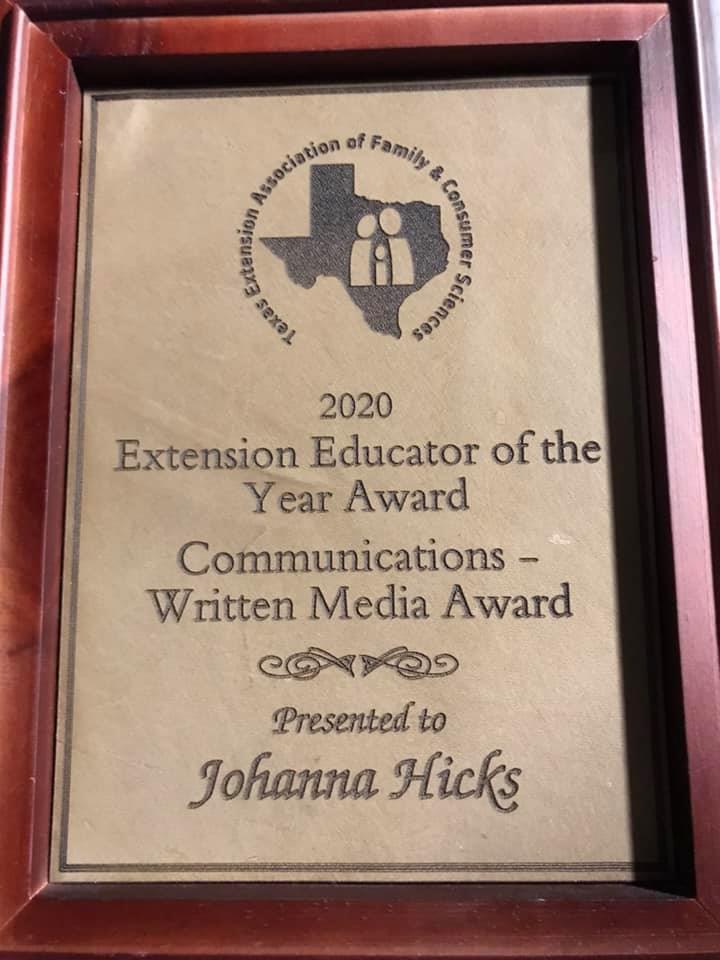 In Communications and Written Media, our own Johanna Hicks of the Hopkins County Agri-Life Extension Service recently received recognition, and shared some of the details with KSST News.
"Yes!  I was awarded as the 2020 Extension Educator of the Year for the state.  I also received the Communications Written News award on my column published in January 2020 called, "It's not Gone – Just Renamed."  The column focused on what was formerly known as home economics, but is now called family & consumer sciences.
In September, I will be recognized on the national level as Extension Educator of the Year for the southern region (21 states), and also with a Community Partnership Award for the annual Kids' Camp: Fun, Food, Fitness.  The national meeting was to be in Snow Bird, Utah, but due to COVID-19, the conference will be held virtually."
Johanna began as an Extension Agent 24 years ago, and has actually worked in the Hopkins County office twice during that time. She has taught at Tarleton State University, and was a Librarian and a children's teacher in between her terms as Hopkins County Extension agent.