After a day with no case reports, Hopkins County Emergency Management officials at 5 p.m. Aug. 17 reported 6 additional Hopkins County residents have received positive COVID-19 test results and 18 residents have recovered from novel coronavirus 2019.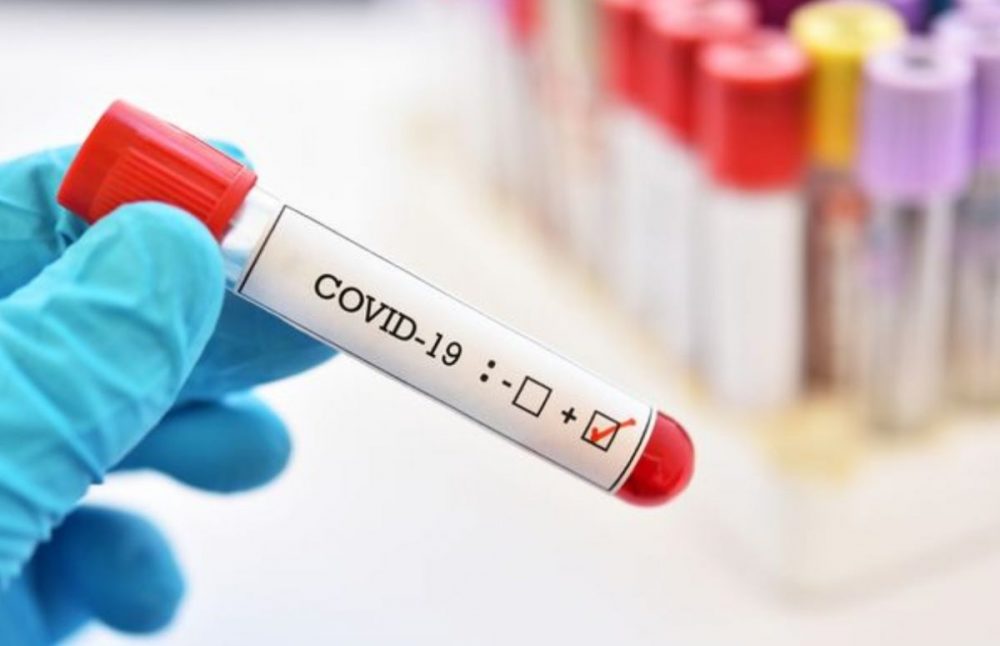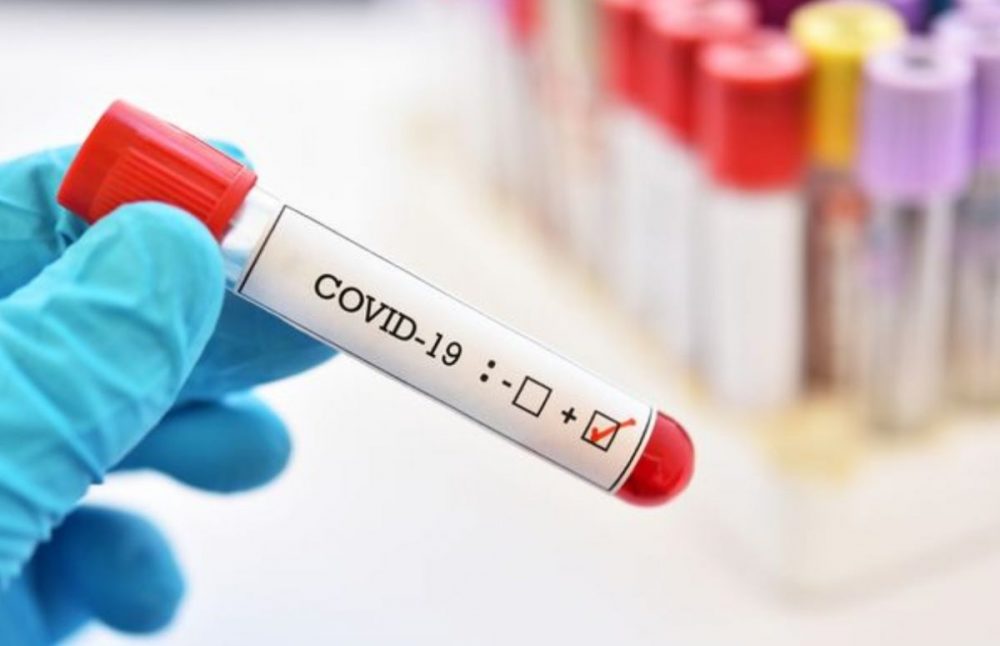 That brings the overall total since March to 220 positive COVID-19 cases and 193 recoveries for Hopkins County.
Aug. 17 marks the seventh time this month in which HCEM officials have reported more recoveries than new case counts — that's every time recoveries were reported in August 2020. The 94 recoveries reported so far in August have helped offset the 68 new cases, dropping the total number of active case in Hopkins County to 27 cases.
Monday is the first time in over a month that there have been fewer than 30 active COVID-19 cases in Hopkins County. The last time there were less than 30 cases was on July 13, when HCEM reported 14 recoveries and two new cases, leaving only 23 active case.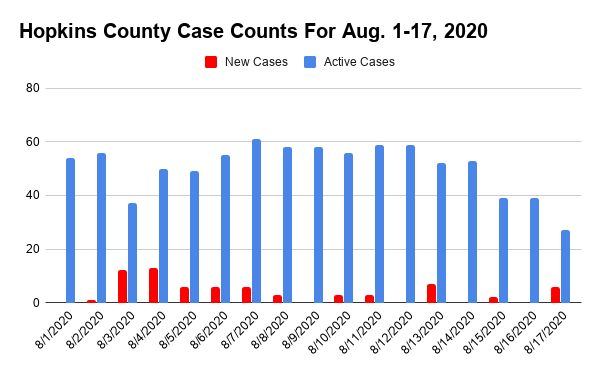 Other good news reported on Aug. 17 is that the number of patients in the COVID-19 unit at CHRISTUS Mother Frances-Sulphur Springs has also declined, from 7 cases on Aug. 13 and Aug. 15 to three on Monday, Aug. 17. None of those patients were reported to be on ventilators. However, HCEM officials said the report they received did not indicate whether the three patients are residents of Hopkins County or other counties.
Texas Department of State Health Services on Aug. 17 continues to show three COVID-19 deaths for Hopkins County, on July 17, July 23 and Aug. 2.
Hopkins County Emergency Management Coordinator/Fire Chief Andy Endsley said despite checking daily, neither he nor other regional officials have yet received official information about any COVID-19 deaths for Hopkins County.
There continued to be no residents who have tested positive for COVID-19 19 at any of the Sulphur Springs nursing homes and assisted living facilities through Aug. 3, the most recent data available from the state. Only one nursing home in Sulphur Springs has reported any positive cases among staff; three employees at Sulphur Springs Health & Rehab have tested positive for COVID-19 since the state began tracking these types of cases. There were no active cases at the facility as of Aug. 3, according to Texas Health and Human Services's COVID-19 Case Counts for Nursing Facilities and Assisted Living Facilities.