Aaron's in Sulphur Springs is hosting a School Supply Drive to benefit local schools and children in need of school supplies. All school supplies will be sanitized before delivery to those in need. The business began accepting supplies on Aug. 5 and will continue to collect them through Aug. 21.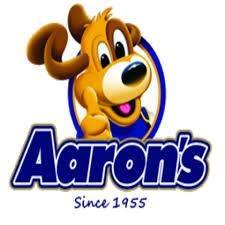 As an added incentive for people to give, Aaron's has partnered with numerous local businesses for a basket raffle featuring gift cards and donated items from community merchants. Winners will be drawn at 5 p.m. Aug. 21.
To be entered in the basket raffle, individuals only have to bring in any new, unopened schools supplies to the Aaron's Sulphur Springs store, 1402 Mockingbird Lane. The contributors' name will be entered into the raffle drawing once for every 2 items donated to the school supply drive, and 4 entries per backpack. For example: 10 items would result in 5 entries, and a backpack would garner 4 more.
Two winners will get gift baskets full of gifts and gift cards from businesses in the community.
Gift Basket 1 includes:
$25 gift card from The Spot Nutrición
$50 gift card from TJ Nail
$20 gift card from The Magic Scoop General Store Ice Cream Parlor
$20 gift card from Corner Grub House
Free breakfast or lunch from Pioneer Cafe
Free haircut from cloud 9ine
2 sets of wildcats bracelets from Miss Behavin
Free oil change and hat from Jay Hodge Chevrolet
Free customized shirt from Brittney's Custom Creations & More
Gift Basket 2 includes:
$50 gift card from J&J Meat Market-Sulphur Springs
$35 gift card from Cosmos Salon And Spa
Cute lunch box from The Sewing Queens
Fall handmade wreath from Valarie Mathes ️
$20 gift card from Burgerland Sulphur Springs
$80 credit or free front windows tint from Premium Window Tint Sulphur Springs Texas
$10 gift card from Plain and Fancy Sandwich Shoppe
Gift card from Bodacious BBQ Sulphur Springs
Lip balm and mask saver from Marlene's Sass & Class
A 3rd winner will receive a $200 Visa gift card from the Aaron's team.
"This one is special to us, we would like to give this one to a family in need. We know times are hard and we really want to give back. For this, we are asking for each raffle participant to nominate a family that could use this blessing, along with a short reason of why. We are so excited to be able to have the chance to help out our schools and children get the school supplies they need! A huge thank you to all the business that donated️," event organizers wrote in notice sent to KSST.