By Jan Vaughn
We want to express our appreciation to all of those who have sent contributions for the upkeep of the Tira Cemetery. We hope to see you at the homecoming next July.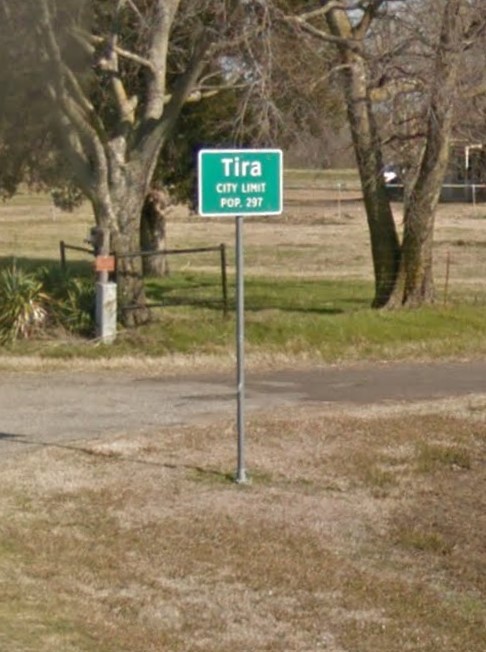 Billy Moss reports that he and "Cinda Moss celebrated [their] wedding
anniversary on July 4th alone at Cooper Lake Dam, watching the sun go down." He added that they've been together 22 years and have been married for 3 years.
Billy, also, shared, "Mamie Jo Garner [Billy's mother] will get a new pacemaker soon. Keep us all in prayer."
Morgan Joslin, our grandson, came for a visit on Saturday, June 28th. He spent some time with his brothers, Kenden and Landon, and their families, and with us that afternoon. He, also, visited Chuck and Karen Olmsted, and then came back to have supper with us before returning to his home in Tulsa, Oklahoma.
Our great-grandsons, Rylan, Brailon, and Slaiden Joslin, spent Saturday afternoon with us, and then their family celebrated the 4th with brisket and all the trimmings and fireworks that night.
Grace, Chip, and I practiced social distancing and watched fireworks on the
Capitol 4 th television presentation. It was very beautiful.
I guess that most Tira residents stayed home, too. I don't have much to report this week.
I always need and appreciate input from my friends to help keep me informed of news in our community. If you have any news pertaining to Tira residents, past or present, please contact me, Jan Vaughn, at 903-438-6688 or [email protected]