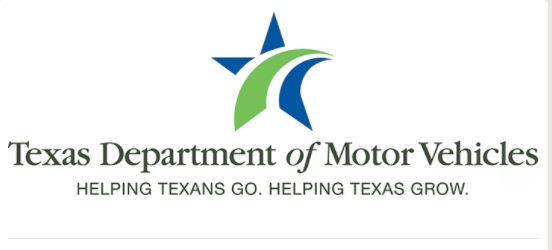 Texans still get a break from certain vehicle title and registration requirements due to the COVID-19 pandemic, Texas Department of Motor Vehicles reported July 3. The temporary waiver, announced by Governor Greg Abbott on March 16, 2020, remains in effect.
The waiver covers the following services:
Initial vehicle registration.
Vehicle registration renewal.
Vehicle titling.
Renewal of permanent disabled parking placards.
30-day temporary permits.
TxDMV plans to provide a notification when normal services resume, allowing the public 60 days from then to conduct any overdue title and registration transactions.
TxDMV encourages all Texans with overdue transactions to renew their registration online at www.TxDMV.gov and www.Texas.gov, or by mail.
Most in-person vehicle title and registration services are handled by county tax offices. Hopkins County's Tax Assessor/Collector's Office, located in the Hopkins County Courthouse Annex on Jefferson Street (in the building where early voting in the party primary runoff elections is being conducted) is open Monday-Friday to handle these needs of county residents. For the status of ax offices in other Texas counties, visit www.TxDMV.gov/covid-19 or contact the county tax office directly.
The following transactions are available in-person by appointment only at TxDMV regional service centers:
Replacement titles.
Bonded title notices of determination.
Title histories.
Temporary permits.
Assigned/reassigned numbers.
Registration refund authorizations.
Investigation and resolution of Texas title errors.
To schedule a same-day or next-day appointment, visit www.TxDMV.gov/appointment.
The Texas Department of Motor Vehicles does not issue driver licenses or state ID cards. Texans should contact the Texas Department of Public Safety those services.