Harvie Howard Chapman, Jr. died on July 25, 2020 in Tyler, Texas.
A beloved father, grandfather, uncle, and friend, Harve never left home without a little spiral-bound notebook tucked in his shirt pocket. The lifelong writer and proud "advertising man" would take notes to help him remember the details of every day. But even more importantly, he used it to keep track of the people he loved. His notebook (along with a very full filing cabinet) ensured that he never missed a birthday, graduation, or even a small accomplishment to make someone feel special.
Harve was born on April 14, 1929 in Tira, Texas to Mabel and Harvey Chapman. He grew up in Sulphur Springs, the youngest of seven siblings. His father, Harvey Chapman died when Harve was young, and Harve became very close to his mother at an early age. Mabel raised him to value responsibility, frugality, and hard work—but also to be generous in love and faith.
His earliest job was helping his mother with her vegetable garden. At six years old, Harve converted his red wagon into a "vegetable cart" and peddled produce around the neighborhood. Thus began a career in advertising and sales.
The family budget was tight. But after graduating from Sulphur Springs High School in 1946, Harve was determined to attend The University of Texas at Austin. So he reached out to the publisher of the local paper, Sulphur Springs News-Telegram, who happened to be looking for someone to manage local circulation. The job was Harve's. Thrilled by the open door into his desired career path, Harve embraced every opportunity at the paper, including covering local sports stories and developing and selling display advertising.
After a year of hard work in the newsroom, Harve set off to his dream school. He became a proud Longhorn in 1947 and graduated with a Bachelor's Degree in Journalism from the University of Texas in 1951.
He went to work with Tracy-Locke Advertising & P.R. in Dallas where he served for several years as account manager on food accounts including Mrs. Baird's Bread and Borden's Milk & Ice Cream, eventually becoming a VP.
Harve's creative mind brought life to so many projects that still carry his words. But the project he was most proud of was naming the Metroplex. While working with the North Texas Commission on a campaign to promote Dallas-Fort Worth as an exciting region for new residents and businesses, Harve combined the words "metropolitan" and "complex" for a name that is still used widely today. Friends and family fondly called him "Mr. Metroplex."
In 1986, after 35 years in the Metroplex, Harve moved back home to Sulphur Springs. That fall, he was hired as President of Hopkins County Chamber of Commerce.
One thing Harve did not excel at was retirement. He liked to joke that he failed at retirement three times. His passion for the work kept pulling him back in. After five years at the Chamber of Commerce, he opened his own small advertising/PR agency in Sulphur Springs.
Harve was a faithful disciple of Christ in the First United Methodist Church in Sulphur Springs. He was instrumental in re-establishing the church library at First UMC and chaired numerous ministry committees, including the church's 150th anniversary committee in 2000. He was a teacher in the Messengers Sunday school class for more than 20 years.
During his time in Dallas, Harve was married to Ping Lorimer for 38 years and became the father of two daughters. Ping passed away in 1992.
The very next year, the good Lord brought him to Martha Kate Brem (widow of Kenneth) one of Harve's high school friends. Love blossomed and Harve and Martha Kate married on February 14, 1994.
Harve will be remembered as a favorite uncle and the ringleader of joyous family gatherings; a man deeply committed to family and to God; a creative in words and spirit, always willing to share a story or catchphrase. He enthusiastically loved to pass out "business cards" to all he met with the Bible verse Galatians 5:22-23 The Fruit of the Spirit.
Harve is survived by Martha Kate, five children, nine grandchildren, and eight great grandchildren, including:
Daughter Cindy McDaniel and Pat McDaniel (Coppell, TX) who have three Children: Ryan McDaniel (Denver, CO); Kelsey Sauncy & husband Clay (Austin, TX) and great grandsons Dutch & Wade Sauncy; Colin Chapman McDaniel & wife Lindsay (Dallas, TX), plus great granddaughters Norah, Emory & Lyla McDaniel.
Daughter Sherri Pickens-Salas and husband Reuben Salas (Tyler, TX) and their daughter Paige Engel & husband Cameron (Tyler, TX).
Their extended family includes Martha Kate's three children: Daughter Lisa Young and son Key Young and wife Ashley (Dallas, TX) and great granddaughter Penelope Young.
Daughter Lori Wilkinson who has two children: Ashley Goodman and husband Josh (Texarkana, TX), plus great granddaughters Reagan and Gabby Goodman. Shelbi Hemphill and husband Adam (Fate, TX) and two great grandchildren Mason and Lucy Hemphill.
Son Dale Brem who has one son, Eric Brem (Dallas, TX).
Other survivors include several nephews and nieces.
Harve was preceded in death by three sisters. Billiefae Chapman in 1939, Eva Ruth Long in 1999 and Edna Earl Grant in 2016; three brothers Thomas Bert Chapman in 1993, John Murray Chapman in 1997, and Floyd Reid Chapman in 2002.
Honorary pallbearers include Will Long, John Chapman, Jackie Grant, Mike Chapman, Tommy Long, Mark Grant, Jim Chapman, Frank Long, Joe Dan Kennedy, Joe Wheeler, GV Hughes, and the Messengers Sunday School class.
Harve would want to leave you with some of his own words, so in 2016, he wrote this:
It seems fitting that the last words I write for publication center on the relationships closest to my heart: Almighty God, Jesus Christ and the Holy spirit. If I have had any success in this topsy-turvy world I owe it first to my mother (Mabel) and small town East Texas roots. Next my good fortune to have been the husband of two indomitable women. And most important, when at age 40, I became a born-again Christian and realized that the Holy Spirit was my constant companion. I stand on the foundation that believers never complete their education. The Christian life has no graduation exercises. We are enrolled for the duration.
The family requests that memorials be directed to the Church Library / Messengers Class at First United Methodist Church, 301 Church Street, Sulphur Springs, Texas 75482. A memorial service for Harvie Howard Chapman, Jr. will be held at First United Methodist Church in Sulphur Springs on Friday, July 31st at 2pm.
Arrangements are under the direction of West Oaks Funeral Home. www.westoaksfuneralhome.com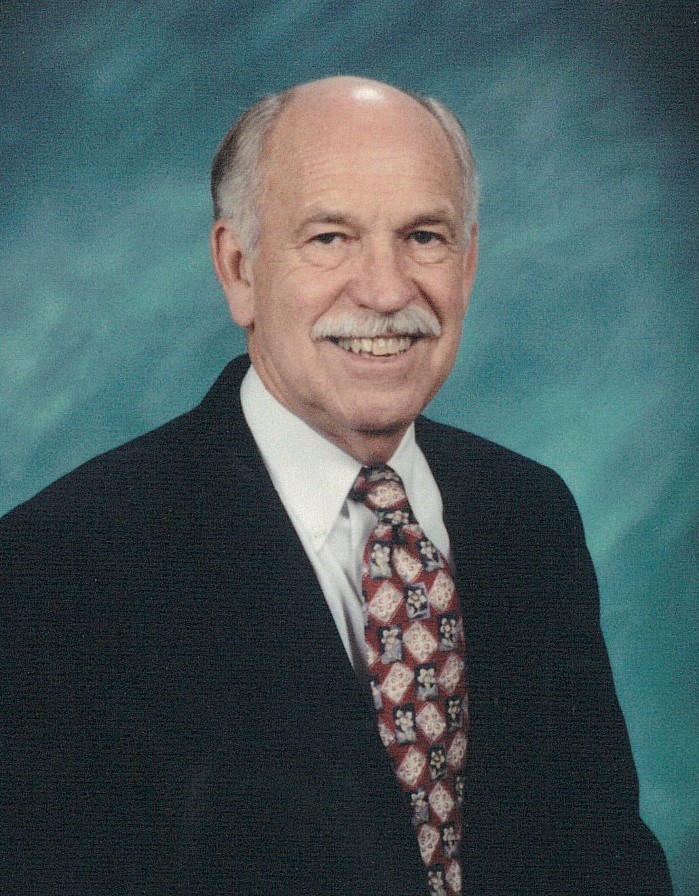 ---