Northeast Texas Rural Rail Transportation District Board (known as NETEX) Thursday afternoon formally approved an agreement terminating the rail group's agreement with Blacklands Railroad. NETEX then formally approved an agreement with North East Texas Connectors LLC, to serve as operator for the rail line.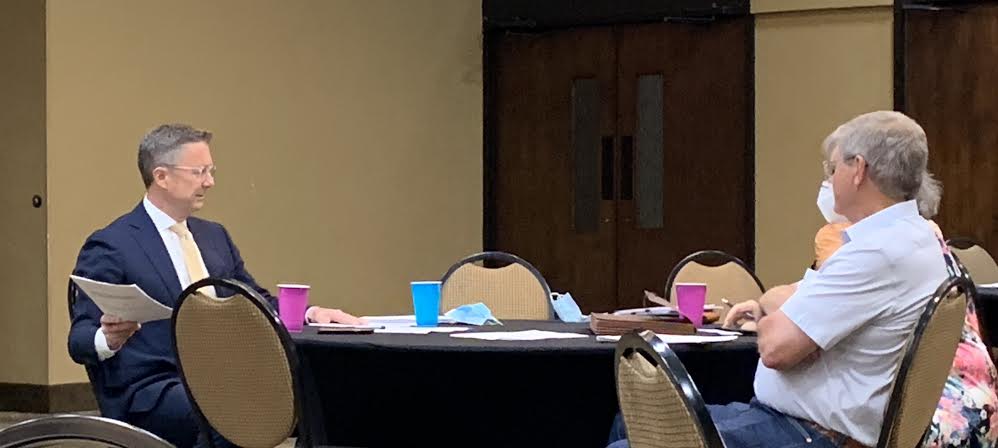 Blacklands Agreement
Blacklands Railroad served as rail operator for NETEX for more than 20 years. Blacklands was granted a 10-year renewal of the operator's agreement on Jan. 30, 2011. On Feb. 13, 2020, the Surface Transportation Board granted a petition from Blacklands for an exemption from prior approval requirements to discontinue operations of the 65.59 miles of rail line owned by NETEX, according to the termination contract signed June 25 by Blackland's president and the NETEX chairman.
Blacklands' last day on the rail was June 30, 2020. The termination agreement was formally approved by the NETEX Board on July 9.
NETC Contract
Of 6 rail groups that expressed interest in taking over rail operation for NETEX, 4 were considered this spring. While all four were good companies, Freedom Rail Group was recommended by NETEX's Operation Selection Committee as the best choice for operator, NETEX Chairman Brian Lee explained during a July 9.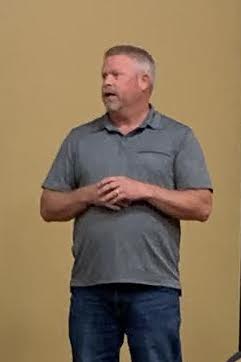 On May 28, the NETEX Board opted to move forward with negotiations with Freedom Rail Group for an operator's agreement; the NETEX board also at the May 28 meeting advised NETEX Executive Director Phil Davila his services are not needed at this time.
The 30-plus page operating agreement drafted June 9 gives Northeast Texas Connector LLC, Freedom Rail Group's new operation, exclusive operating rights on the NETEX line through June 30, 2030. Northeast Texas Connector, known as NETC, began operations on July 1 on the NETEX property.
Lee presented to the NETEX Board July 9 for formal approval the operating agreement with NETC. The NETEX Board formally approved the agreement Thursday, July 9.
"I think we've found someone capable," Barker told a group of approximately 24 people at an informal meet and greet lunch with representatives from Freedom Rail Group and NETC.
Lee noted the agreement requires NETC to present regular reports showing the rail line is meeting key performance measures regularly and provide financial reports as well.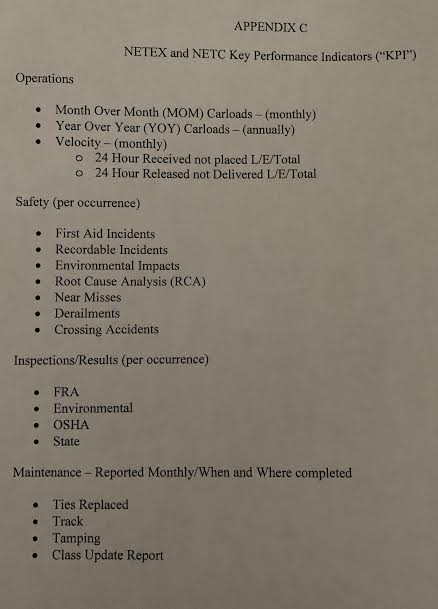 NETC in the agreement committed to making improvements that will get track up to Class 1 standard, which would allow the trains to travel at 10 mile per hour on the track, by June 30, 2022. NETC agreed to continue improvements to get the track up to Class 2, or able to move up to 25 mph, by June 30, 2025. NETC is required to provide an annual maintenance plan, with the first plan due in 6 months, and on Dec. 1 every year thereafter.
A full rail inspection is planned within the next 2 weeks and a report of rail conditions will be compiled. Company officials will then look at the findings to determine the most effective and efficient maintenance plan to get the track up to Class 1 standard in 2 years and Class 2 in 5 years.
NETC hit the ground running on July 1, identifying an interchange that needed to be looked at. The issue had been identified by Friday and repairs made Monday, the company officials reported.
NETC agreed 90 percent of revenue from easements and agreement on NETEX would go to NETEX and 10 percent to NETEX. NETC will pay NETEX $40 per railroad car moved across their right of way monthly.
NETEX will use 50 percent of compensation from NETC for rehabilitation and repair of the railroad. NETC agreed to contribute 50 percent of gross annual revenue toward maintenance of right of ways and track, until the rail line meets Class 2 status for that right of way.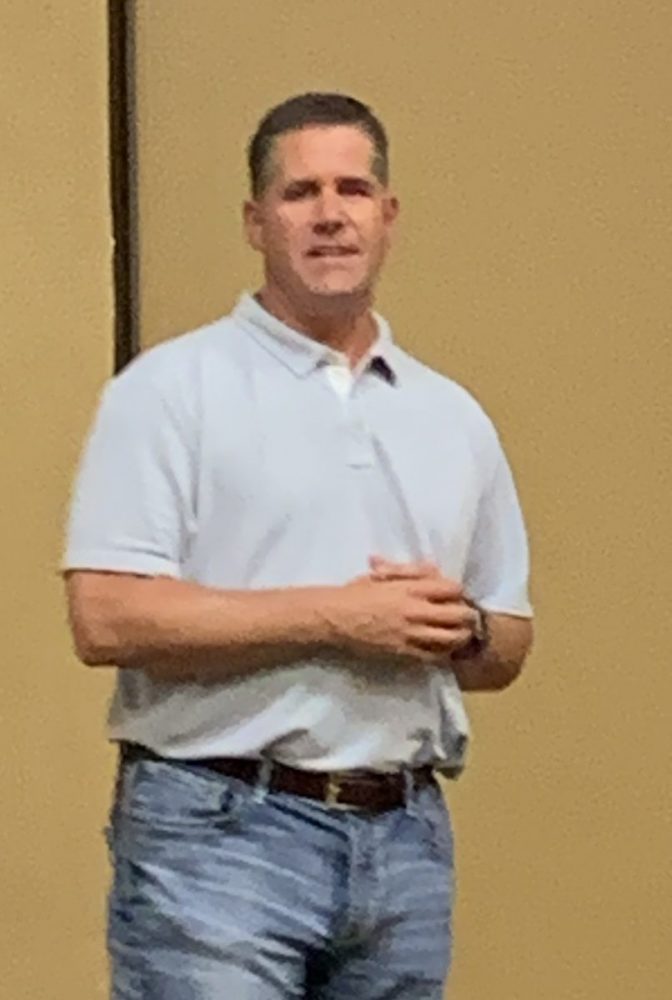 Provisions in the contract also were established should NETC operate excursion or tourist trains on the railroad at any point in the future.
NETC is currently working out of a temporary trailer on Church Street. They plan to establish a more permanent site as soon as feasible. NETC also plans to have the ability to work on locomotives on property along the line, which means less loss of productivity.
Freedom/ NETC is service oriented, and dedicated to recruiting business to expand the line through carload growth and/or job growth, according to FRG managing principle Mike Salek and Senior Vice President Jeff Lederer.
Safety, the FRG officials said, is their top concern. The business works with local emergency management and first responders to make sure all safety measures are in place should any hazardous material be transported along the line.
NETC also plans to work with local law enforcement and schools on educational efforts, providing safety reminders for families with children in communities and motorists who travel roads along the railroad which the FRG officials anticipate will experience increased traffic. The rail line's safety department conducts quarterly safety audits. Any rail incidents or near misses will be subject to thorough incident investigation and the root cause analysis and will be shared with the NETEX Board, relevant customers and employees.
The FRG officials are also looking to partner with other connecting rail lines to "open the gates" to allow for growth.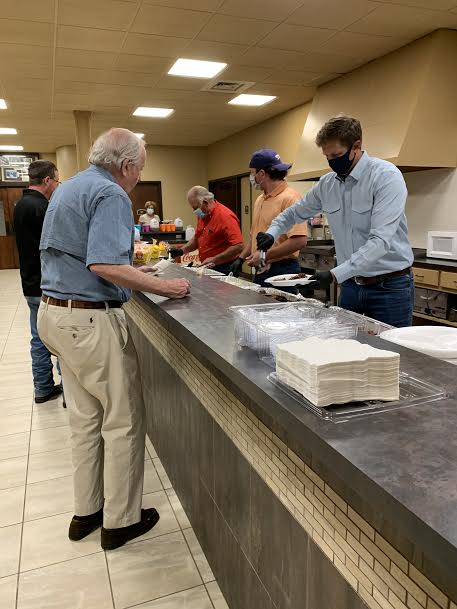 Brad Johnson with Northeast Texas Farmers Co-Op said he's been impressed with the service so far.
The biggest challenges NETC anticipates are "getting out in front of maintenance and financing those improvements."
Some informal estimates previously given to NETEX were $5-25 million for track improvements.
Potential opportunities for funding for rail improvements being explored include grants, including one which if approved would have provide $2 million for repairs to track ballasts and ties, but would required a 20 percent match. An independent grant writer, who has been very successful in the past, has been hired to assist in applying for funding for improvements.